The Airport's Sacrificial Goats
Land snatching for the Yogyakarta International Airport resulted a number of residents losing their livelihoods. Some of their children can no longer go to school.
Edition : Tuesday, Desember 22, 2020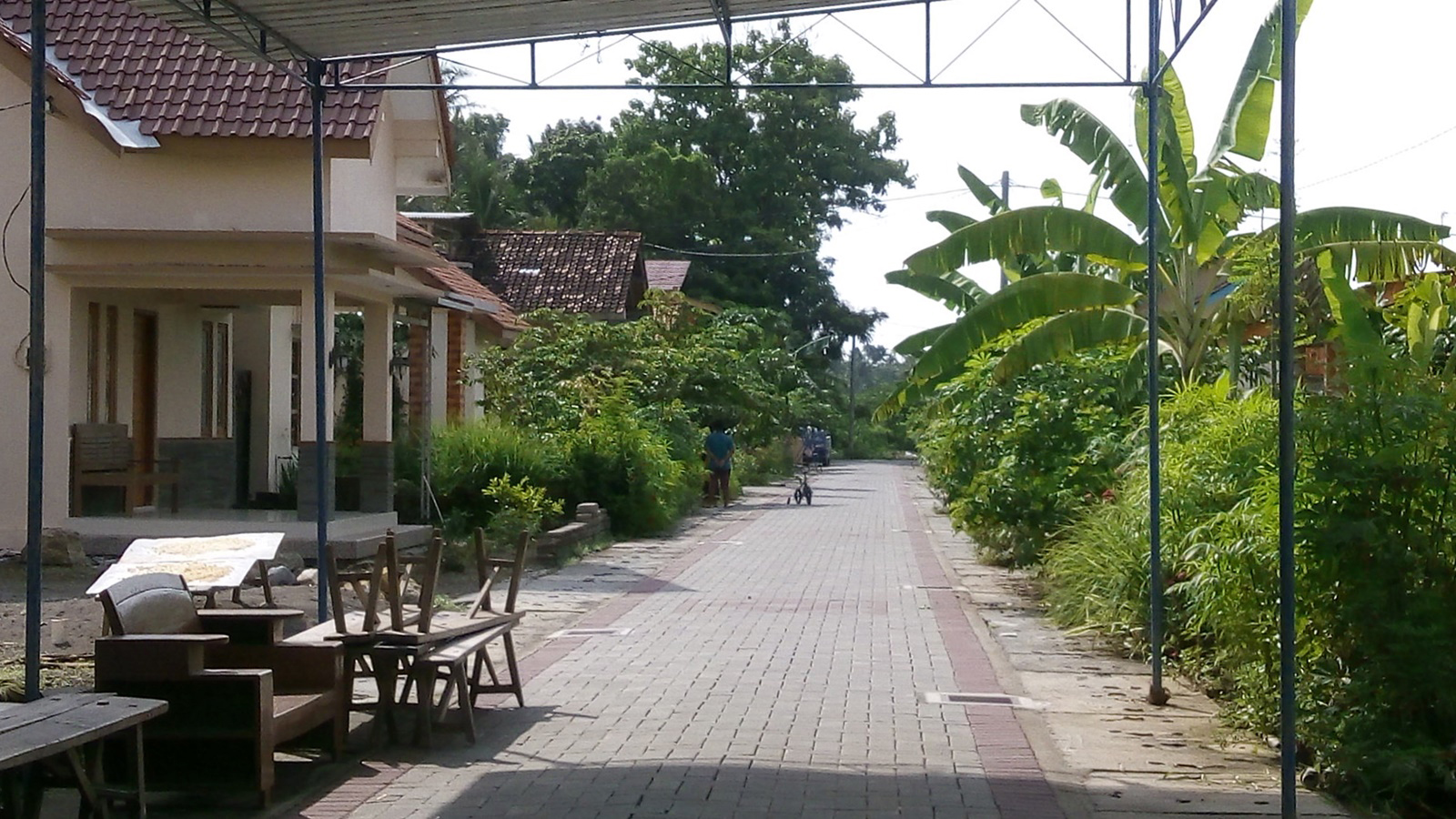 TUGINAH had not been awake for long one early morning in 2017. Intending to harvest some chilies from her front yard, she saw scores of heavy equipment lined up on the road of Glagah village in Temon subdistrict, Kulon Progo Regency, Yogyakarta. She then watched as an excavator flattened out her little chili nursery. "My neighbors and I could do nothing," said Tuginah, sobbing, on Wednesday, December 16.
This mother of four had refused to surrender her little plot of land to be turned into the grounds of the Yogyakarta International Airport. Some 550 families on the southern coast of Java covering five villages in the Temon subdistrict have been affected by the project. Of these, 37 families had held out. Tuginah was reluctant to let go her four squares of land, which since 2012 she had made use of to plant chili, watermelon and paddy. In the middle of June 2017, President Joko Widodo determined construction of an airport as one of his national strategic projects.
Prior to overturning Tuginah and her neighbors' fields, a land marking officer arrived in their area. Tuginah had stood in her front yard facing hundreds of police and military officers accompanying the marking official. "I was shoved and beaten," she said. But Tuginah did not budge, and instead scolded the official standing in front of her. That day no airport yardsticks were put up in her garden.
Tuginah said that was not the only time conflict erupted between residents and the land marking officers. At one time, some more pushing and shoving occurred. Tuginah noted how her friends associated in the Association of Kulon Progo Citizens against Dislocation were subject to violence. She managed to save one woman whose chest was being stomped upon by officers.
Muhdi, 65, a resident of Sidorejo hamlet, Sindutan village, verified the incidents. After August 2017, the eviction process was begun. Muhdi related how some of his neighbors shouted hysterically from their roofs as heavy equipment prepared to bulldoze their houses. Officers tied up their hands and feet. "Like a goat about to be butchered," said Muhdi. Many other residents, he said, could only cry as they were moved aside. Muhdi himself did not lose his house, but his 3,000-square-meter plot was wrested from him.
W251bGwsIjIwMjEtMDQtMjEgMTU6MDY6MjEiXQ
Some residents eventually relented to being relocated elsewhere and accepted the compensation money. Yet others adamantly refused to submit. In January 2018, the Yogyakarta chapter of the Ombudsman of the Republic of Indonesia requested the eviction and turning-over lands processes to be stopped. The National Commission on Human Rights (Komnas HAM) repeatedly visited the location. Its Commissioner, Choirul Anam, stated that several human rights problems had erupted in the relocation drive. For example he said, even though construction had not begun, heavy equipment had already been parked on peoples' plots. Anam also mentioned how electricity and water supplies had simply been cut off.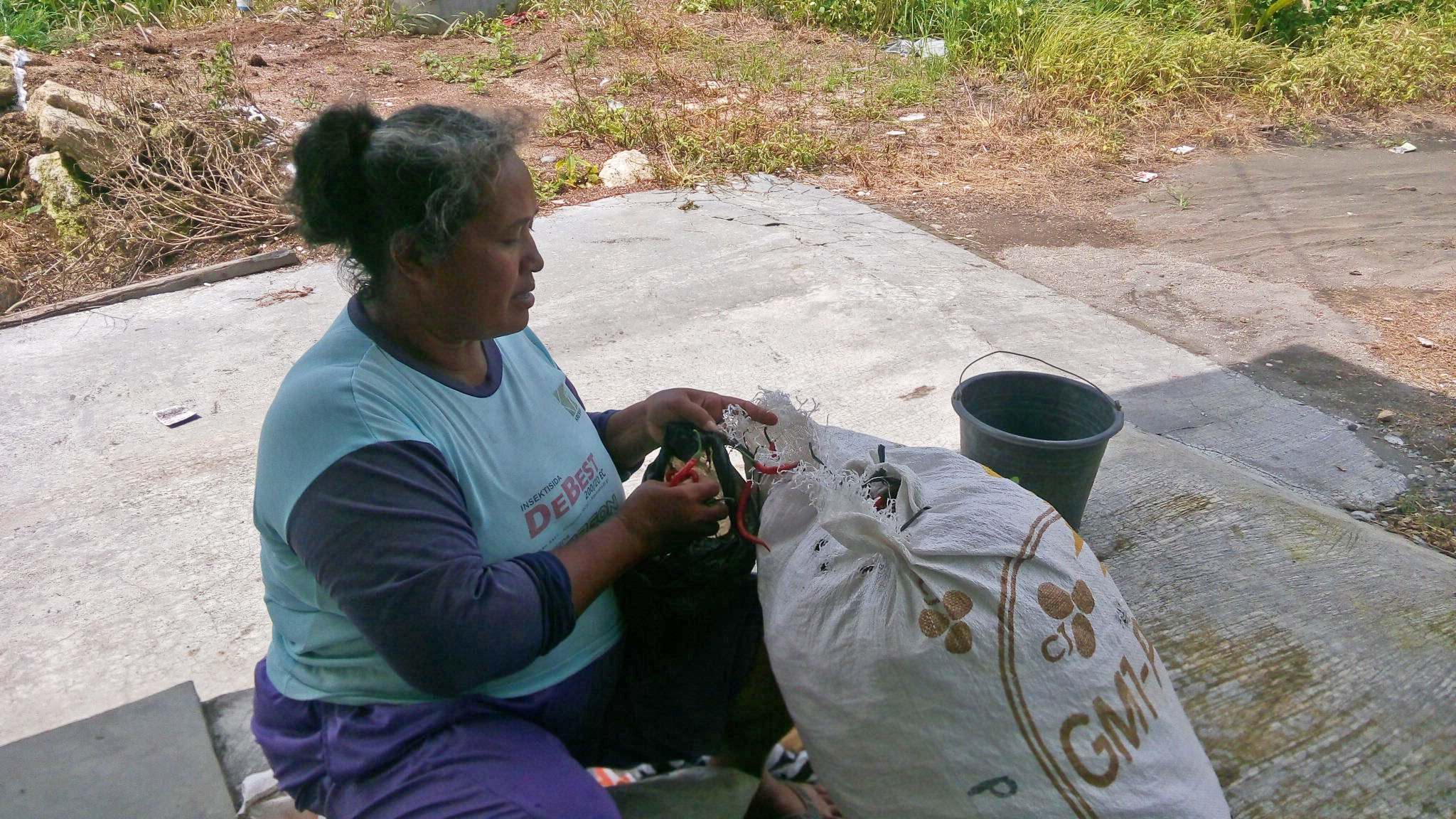 Tuginah, victim of eviction for the airport construction in Kulon Progo, December 16./Tempo/Pito Agustin
Coordinator of the Association of Kulon Progo Citizens against Relocation, Sofyan, related how those residents who chose to stay put had tried replanting their nurseries. Once again excavators came to destroy their plots. After repeated efforts, the people finally gave up as they ran out of money for seedlings and fertilizer. Once the nurseries were empty, then their houses started being destroyed. Some residents, including Tuginah, put up tents outside the airport's fencing. To make ends meet, she started selling twigs gathered from the bulldozed trees.
According to Sofyan, 18 people held out in the Al-Hidayah Mosque in Palihan village, located inside the airport grounds. Every day they had to deal with air and noise pollution produced by the activities of heavy equipment. Children who needed to go to school had to cross the heavily-guarded fence. "Sometimes we had to quarrel with them," said Sofyan. On December 12, 2018, the mosque itself was pulled down. After holding out for more than six months, Sofyan and his family finally moved in with relatives some 10 kilometers away from the airport.
Neither did the lives of those who had accepted compensation improved much. The head of Kragon II Hamlet, Wiharto, 55, who resided in a Palihan relocation house said the compensation money quickly ran out to build a new house or for purchasing a vehicle for online taxi service. Yet working as an online taxi driver did not produce sufficient income. As a result, said Wiharto, some of the children of these affected families could no longer continue their education.
According to Wiharto, in fact those relenting to relocation had harbored hopes of obtaining employment in the airport as promised. But they hit the brick wall of an age limit. "We requested some tolerance against the age limit, but were refused. Not a single citizen affected by the relocation has attained permanent employment, at most some became contractual night guards," he said.
Muhdi, of Sindutan village, said many of the elderly are now hard up for cash. Prior to the calamity, they had sufficient earnings to fulfill their daily needs. Further, said Muhdi, many residents from elsewhere had come to become farm laborers or to rent lands. "We elderly can in fact still work as farmers, but now that's no longer possible," he said.
Coordinator of the Yogyakarta Legal Aid Institute Advocacy Division, Julian Duwi Prasetia, considered there has occurred violations of economic, social and cultural rights of the people affected by the airport project. He pointed out that even those holding land and house ownership certificates were shoved out. "They lost their homes and their livelihoods as farmers," said Julian.
The General Manager of Angkasa Pura I Adistujipto International Airport, who prior was acting General Manager of the Yogyakarta International Airport, Air Col. Agus Pandu Purnama, refuted that violations of human rights had occurred. "There has been mediation with the Komnas HAM and the matter is settled," he said on Saturday, December 19.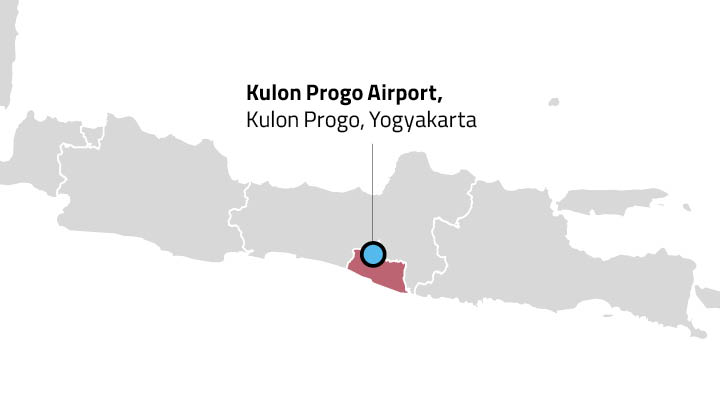 Pandu also claimed some of the affected residents have been accepted as workers. He admitted there was the requirement of being under 30 years of age. "They work in security, facility maintenance, operations, also as cleaning service personnel," he said. He admitted they held outsourcing statuses. Pandu said that compensations were carried out by Angkasa Pura.
According to spokesperson for the Wates District Court, Edy Sameaputy, of the Rp854 billion allocated by Angkasa Pura to compensate affected residents, there was a remainder of Rp9.129 billion. Edy said there are 14 compensation files still unprocessed. Among those who relented in accepting compensation were Tuginah and Sofyan. "If I refused compensation, my family and I would not survive," said Tuginah, who still has to pay for the education of her four children. Meanhwile, Sofyan said he only claimed for his stolen rights. "Until the bitter end I will never accept the fact that my land was snatched away rudely from me."