One-Day Rice
AFTER one day, the rice Rina cooked had gone bad. The resident of Duren Sawit in East Jakarta was surprised by the quality of rice she obtained in the social aid package distributed by the social affairs ministry.
Edition : Tuesday, Desember 22, 2020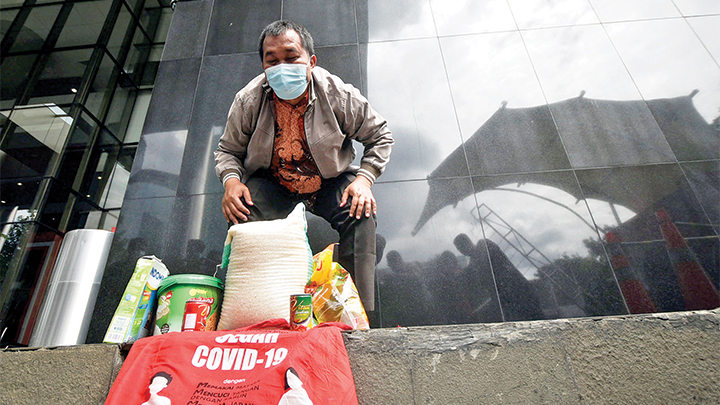 If not consumed right away, the rice would turn yellow the day after it was cooked. The rice she would usually buy would last several days. "The social aid (rice) has poor quality. If not consumed, the next day it goes bad," said the 51-year-old woman when contacted on Thursday, December 17.
During the Covid-19 pandemic, Rina has received several social aid packages containing staple food. According to her, the packages' conten
...
W251bGwsIjIwMjEtMDUtMTEgMDU6MzU6NDAiXQ