There Is an Assumption That I Am Not Ready to Lead
Agus Harimurti Yudhoyono, the General Chairman of Democrat Party, answered various accusations on his leadership and disorder in his party.
Edition : Monday, February 8, 2021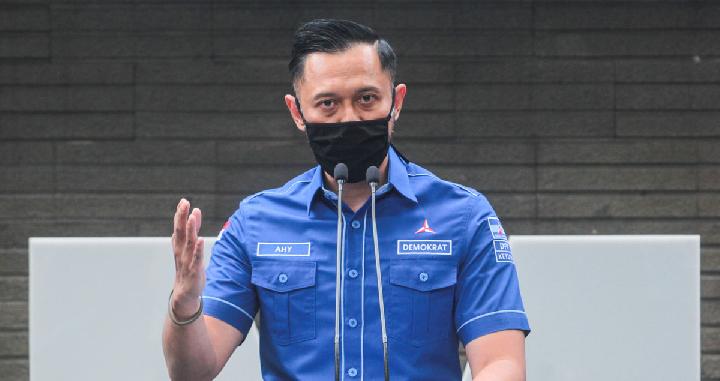 IN less than a year leading the Democrat Party, Agus Harimurti Yudhoyono was shaken by an internal party conflict. Several cadres were said to plan an extraordinary congress to topple him. Agus claimed to have supports from all cadres. "The movement actors target cadres assumed to be far from the central (party office)," wrote Agus in a written interview with Tempo which was delivered through the Deputy Secretary-General Agust Jovan Latuconsina on Friday, February 5.
Your leadership in the party is questioned by several cadres. What is your response?
I was elected as chairman by acclamation. After that, I prepared a management with relatively young officers, nonetheless, there are still senior cadres involved. There is an assumption that I am not ready to lead and it is normal. Without much talking, we were capable of exceeding the victory target in the 2020 regional elections and the party's electability trend keeps rising.
W251bGwsIjIwMjEtMDUtMTEgMDU6NTU6MDIiXQ
Why there are cadres that plan an extraordinary congress?
I started to hear about the Democrat Party leadership takeover a month ago. There was a report stating that several people had asked officials from the regional management to organize an extraordinary congress. In that event, whereby a former Democrat Party cadre and Presidential Chief of Staff Moeldoko attended, the KLB (extraordinary congress) was planned to appoint Moeldoko as the general chairman for his presidential candidacy in 2024. They came to respect the invitee who was a senior cadre and who promised natural disaster social assistance.
(Moeldoko admitted that he met several Democrat Party cadres, but it was only for drinking coffee. He denied the intention to nominate himself as a presidential candidate.)
One of the triggers of the cadres' disappointment is your leadership imposes fees, for example on recommendation letters for regional heads.
Maybe it is the voice of those who were disappointed with the party's decision regarding regional elections. The party has a mechanism in determining candidates for a regional head.
Do you have support from regional cadres?
The cadres contacted by the takeover actors refused the plan. I am sure they are solid and united. They have stated that their loyalty, compliance, and obedience to the party and the chairman's leadership.
What is the response of your father, Susilo Bambang Yudhoyono?
Father is not active in practical politics. However, as chairman of the party's high council, he has attention to serious and urgent issues. In my consultation with him, we agreed the takeover movement is not only an internal issue but the manifestation of an external intervention threatening the party's sovereignty. He asked that we should see everything clearly, be strong, and be patient.
What is your reason to send a letter to President Joko Widodo on the party's crisis?
The movement actor claimed to receive blessing from the President and supports from several high state officials. I sent a letter requesting clarification. This is better than assumptions and speculations.
The Palace is reluctant to respond to the letter?
That is the rights and authority of President Jokowi. We only requested an explanation on the government's elite names who were said to agree and support the takeover. I conveyed in the letter our assurance that the President and the ministers mentioned by Moeldoko did not know about the movement. Their names were very possibly included without their knowledge.