Doctor Honoris Causa for Sale
Honorary doctorates (doctor honoris causa) should only be given to people who have made a real contribution to the advancement of knowledge. Universities are embarrassing themselves.
Edition : Monday, February 15, 2021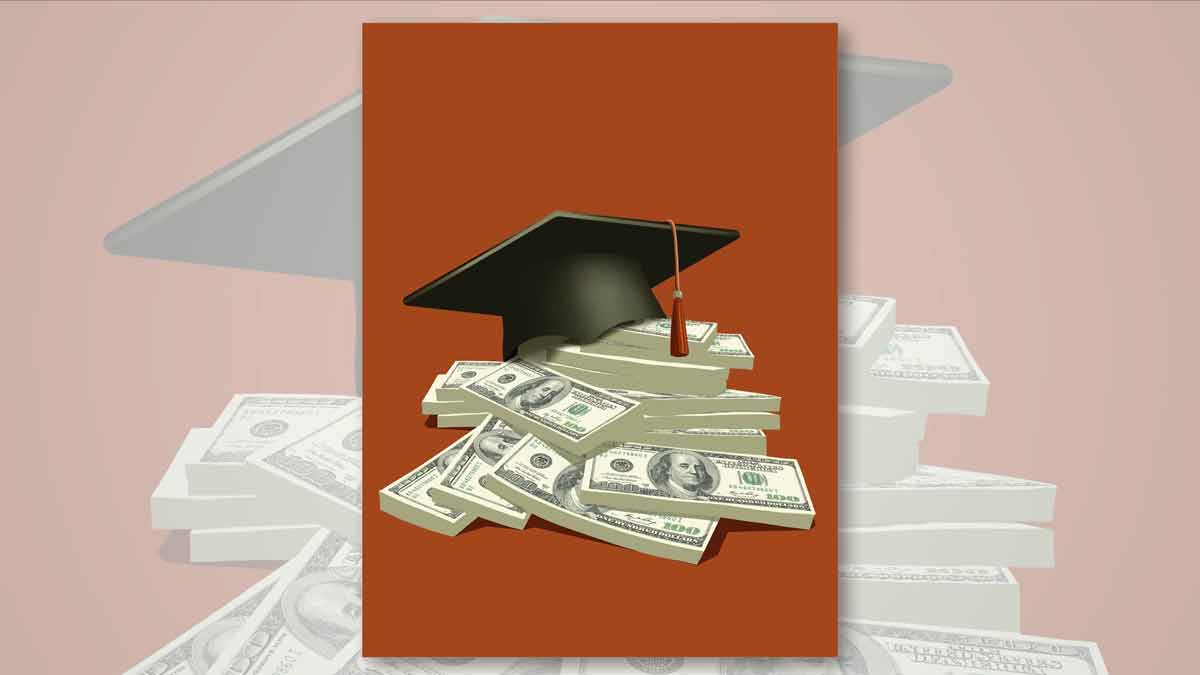 THE arbitrary awarding of honorary doctorates (doctor honoris causa) to people who do not deserve them is a major scandal in Indonesia's higher education system. These doctorates should only be awarded to people who have made major contributions to science and humanity. However, the reality is that these doctorates are simply sold off to state officials, tycoons, or politicians holding important positions.
Handing out honorary doctorates like this clearly shows there is something fundamentally wrong with the management of our university system. There are widespread allegations that a number of universities have given out doctorates in return for political protection, financial donations or other forms of support. Handing out doctorates in exchange for connections or economic or political facilities is no different from corruption. Senior university academics involved in this have embarrassed themselves and damaged the reputation of their campuses.
Officials and tycoons who intentionally seek doctor honoris causa should also share the blame. It is possible that they have some kind of psychological shortcoming because they think they can conceal their incompetence and poor track records with bogus academic qualifications. They appear to be convinced that after obtaining honorary doctorates, they will be viewed differently by the public. Such public figures do not need honorary doctorates. Rather they need psychiatric therapy to cure them of their hallucinations.
The awarding of an honorary doctorate by the Semarang State University on Thursday, February 11, is a real example of this mistaken practice. The campus senate agreed to award an honorary degree in sport to former chairman of the Indonesia Soccer Association (PSSI) Nurdin Halid. According to the lecturers at the Sports Studies Faculty of the State University of Semarang, Nurdin Halid deserves the award of doctor honoris causa because all of his success and extraordinary achievements when he was PSSI chairman from 2003 to 2011.
W251bGwsIjIwMjEtMDYtMjUgMDc6NDU6NDEiXQ
This justification is bound to make many people scratch their heads. When Nurdin was in charge of the PSSI, the national soccer team did not achieve any successes. In fact, Indonesian soccer was full of horror stories of bribes paid to fix scores and of deadly clashes between supporters at many games. During that period, Nurdin was jailed for corruption. Eventually the international soccer federation FIFA suspended the PSSI because of violations of the rules.
The story of Nurdin is only one example of the absurd awards of honorary doctorates by campuses in Indonesia. There are other stories of a Supreme Court judge given to calling senior university academic staff asking for an honorary doctorate. There is a tycoon who became generous only after being given a doctor honoris causa. There are ministers, officials and politicians trying to find universities prepared to give them honorary qualifications. It is as though these campuses have turned into a market peddling honorary degrees to those prepared to pay the highest prices.
The government must take responsibility for improving this state of affairs. Education and Culture Minister Nadiem Makarim could begin by changing the regulations concerning the award of honorary doctorates. Law No. 12/2012 on higher education and education and the Research, Technology and Higher Education Ministerial Regulation No. 65/2016 on the awarding of honorary doctorates must be revised immediately. These two regulations do not include clear definitions of the parameters and criteria for recipients of honorary doctorates. It is this ambiguity that has been abused by campus leaders to negotiate with those seeking doctorates.
The ministry of education must also improve its oversight by carefully reviewing every proposal for the award of an honorary doctorate. The Directorate-General of Higher Education, which is tasked with examining the work or services of candidates for honorary doctorates put forward by campuses, must no longer be simply a 'rubber stamp'. If proposals from campuses regarding prospective awardees of honorary doctorates appear contrived, the ministry must resolutely reject them.
Furthermore, Minister Nadiem must restore the direction and aims of our higher education system. Campuses should be a barometer of public morals and models of intellectual honesty. These respected bodies must not be besmirched by negotiations over doctorates that have the stench of corruption. As long as campuses are stuck in the old transactional way of awarding honorary doctorates, we should not be surprised when many Indonesians are easily fooled by hoaxes or readily convinced by propaganda that makes no sense.