Health Ministry's Clarification 
The ministry of health clarifies a sentence on the article Vaccine Opportunist in Tempo English, 22-28 March, 2021 issue.
Edition : Monday, March 22, 2021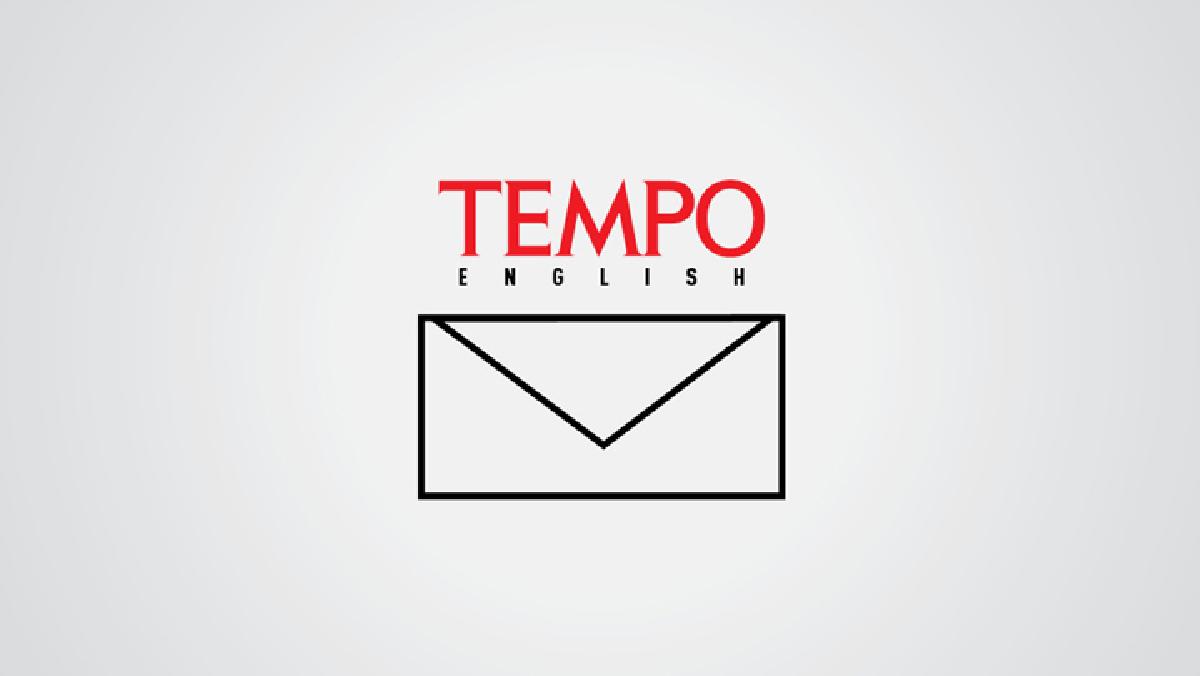 TEMPO English' February 22-28, 2021 issue published the article Vaccine Opportunists. In the 18th paragraph a sentence reads: "Siti Nadia Tarmizi (Health Ministry spokesperson for Covid-19 vaccination) said health office officials are not prioritized as vaccine recipients."
In the Health Minister Regulation No. 10/2021, officers of health offices belong to the category of public service personnel so that they are second priority recipients. The Covid-19 vaccination spokesperson once said due to the limited supply of vaccine doses, totaling only 1.5 million (at the time), the first-phase vaccination was focused on health workers, instead of public service officials.
Health office officials receiving first-phase vaccination should serve as models. Because of the information that health office personnel, who are public service officials, also enjoyed first-phase vaccination, the health ministry's vaccination spokesperson emphasized that first-phase vaccination should only be meant for health workers rather than public service officials. If any difference has arisen in field implementation, this becomes the responsibility of regional administrations.
We consider the sentence in the 18th paragraph can create misunderstanding among public service officials in health offices. This is because it indicated that health office personnel are categorized as other communities of the third and fourth groups.
W251bGwsIjIwMjEtMDQtMjIgMDY6MDc6MDQiXQ

Drg. Widyawati, MKM
Head of the Bureau of Communication and Public Service

Thank you for your response. The article focuses on first-phase vaccination that was prioritized for health workers. We found that in this phase some ineligible circles even received vaccination—Ed.
---
Easy Method to Build Businesses
I WOULD like to share some tips on how to build businesses through Google. Technological assistance will facilitate the development of small and medium-scale enterprises. Below is the business method via Google:
1. Find 'Google My Business (Google Bisnisku)' on the Google page.
2. Click 'Start Now'.
3. Sign in to your Google account.
4. Enter your business, if none, click 'No Suitable Option (Tidak Ada Opsi Cocok)'.
5. Enter your biodata and contact number.
6. Click 'Submit'.
7. Verification from Google is sent to the e-mail address.
8. Regularly check Google My Business
Then how to prepare Google My Business Page? This is the method:
1. Enter Google.com/business.
2. Click 'Get on Google', you will be directed to enter e-mail address and password.
3. After that, you will see a map. You are asked to enter your business location.
4. Choose the business type, make sure it is correct. If the business name or address is different, it will affect your business later on. Besides, there are several services you have to fill in, such as the 'Service Area' option, which is the client service in a certain location or in the client's own location; and the 'Show Window' option, which is the place where you build a real business office, like a workshop, restaurant, salon.
5. After choosing the type and preparing your business, make sure you can find the business. This is done by finding your business in the business search column. If your business is not found, click the 'Add your business" option.
6. After clicking 'Add your business', you are asked to enter a new page and complete an online form along with location details. After completing, click 'Next' on the blue button.
7. After entering all information, you are asked to agree with all terms and conditions to notify that you have the competence in business management. Click 'Continue'.
8. Google will send a code via e-mail. You can wait for the code within 1-2 weeks.
9. After receiving the code, enter the 'Google My Business' account and click the 'Verification' button.
10. Congratulations, your business has started operating.

Sandy Lian Tilawah Nasution
Student of Communication Science, Andalas University, Padang, West Sumatra
---
ERRATUM
THERE was a mistake in the Opinion of Tempo English, March 15-21, 2021 issue with the title Political Power in Legislation. It was written, "The two bills were deliberated and passed without going through the Prolegnas." It should have been, "The revision of the Corruption Eradication Commission Law was deliberated and passed without going through Prolegnas." We apologize for the mistake—Ed.