Distribution of Alms Digitalization Takes Five More Years
The National Zakat Agency (Baznas) encourages digital transformation as a strategy to strengthen the performance of alms management. However, Baznas CEO Mohamad Arifin Purwakananta views that the digitalization that has been seriously developed since 2016 has not really been evenly distributed.
Edition : Monday, May 10, 2021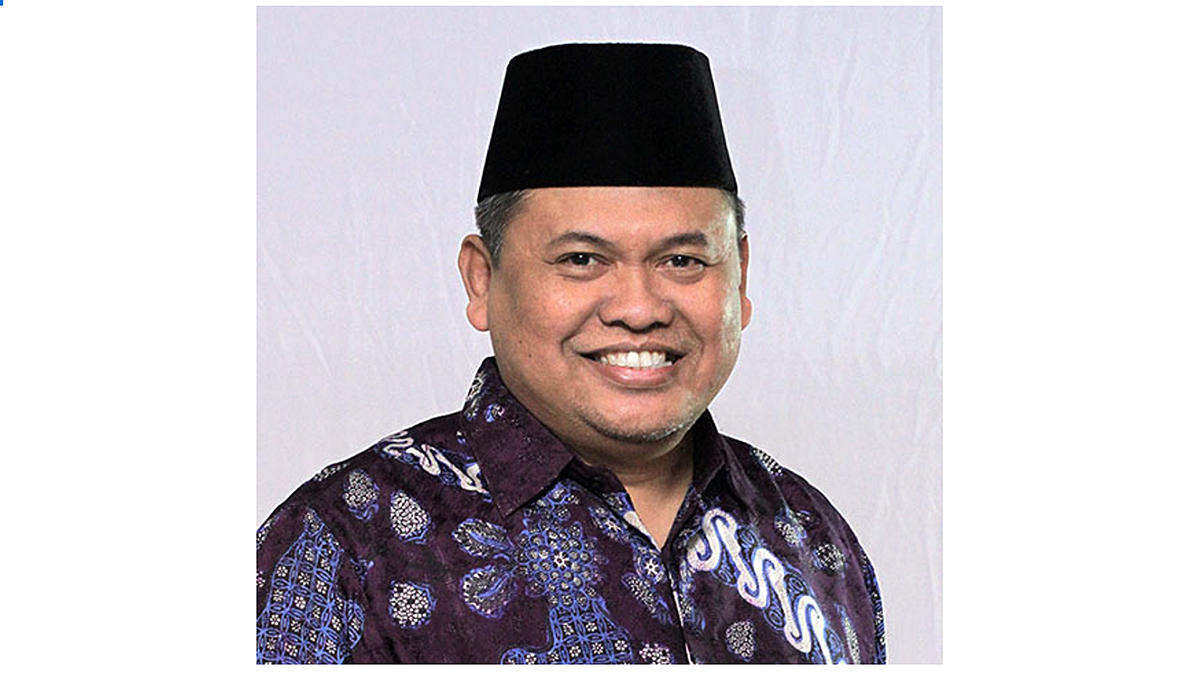 THE performance of zakat management has lagged behind for years from its ever-expanding potential. Throughout last year, at least until November 2020, alms collected by the charity management organization that was recorded at the National Zakat Agency (Baznas) was only approximately Rp12.2 trillion. Despite its annual rising value, the number zakat (obligatory alms) is only 3.72 percent of the national zakat potential that reaches Rp327.6 trillion.
In order to increase alms management performance, amid the enormous potential, Baznas has initiated transformation to digital service. Currently, digital alms management system in Baznas network and charity institutions has reached at least two-third of regencies and cities throughout Indonesia, the remaining area are in the eastern region which currently in preparatory stage.
Nevertheless, Baznas Chief Executive Officer Mohamad Arifin Purwakananta reckoned that the digitalization had not really been evenly distributed, it is only successful in the central office. "Some still need time to adapt the management into digital system," said Arifin to Retno Sulistyowati from Tempo on Tuesday, May 4.
Since when has the alms management been digitally planned?
W251bGwsIjIwMjEtMDYtMjIgMTU6MzQ6NDUiXQ
Digitalization started in 2012. Nevertheless, we only used the digital jargon and were seriously working on it in 2016, far before the Covid-19 pandemic. It is impossible to serve 200 million Indonesians conventionally. How many employees do we have to recruit? We are sure digital technology can be utilized to operate Baznas, serve people who give alms, and distribute them.
How is the digital transformation looks like in Baznas?
We develop activities in Baznas to utilize as much as possible digital technology. Such as for zakat collection; from the campaign, collection until zakat distribution which previously was conducted through meeting, religious learning gathering, or face to face activity, were replaced with digital strategy. Campaign is performed through social media, YouTube channel, digital advertising. Distribution has also been made online. There is cooperation with online shops.
How is the result?
Our service is now faster. From the operation side, there have been digital application for accounting and financial system control or human resources management. Moreover, our information technology security system has obtained the certificate from the International Organization for Standardization (ISO) early this year so that mustahik (rightful people who receive alms) data will not leak.
How is the distribution system?
In the past, the nature of zakat distribution was giving money to the mustahik. Now it is more than that. We develop digital shops. In 2016-2017, we developed rice ATMs (automated teller machines) so that people were not reluctant to get rice, as in the past they must stand in a long queue. Just tap, the rice is out. There are a lot of Baznas in the regions which use this system. Later on, (rice ATMs) will be developed in Baznas in all regencies and cities.
How many regions that have not been reached by digital zakat?
I think a third of the region that Baznas has reached has only started preparing to be digital. Mainly in eastern regions. Meanwhile, it can be developed in big cities that have advanced electricity and information technology, like in Java. There have been QR Codes (quick response codes), rice ATMs, digital systems, and more. Some still need time to adapt the management to the digital system. I predict it takes about five years to be evenly distributed throughout Indonesia.