The Civic Knowledge Test Maneuver
Corruption Eradication Commission (KPK) Chair Firli Bahuri allegedly already created a list of employees to be dismissed in November 2020. It is suspected that he pressured other KPK leaders to approve the civic knowledge test and inserted an article on it into KPK's regulation. The dismissal of 75 employees was the final step in the complete disabling of the anti-corruption agency.
Edition : Monday, June 7, 2021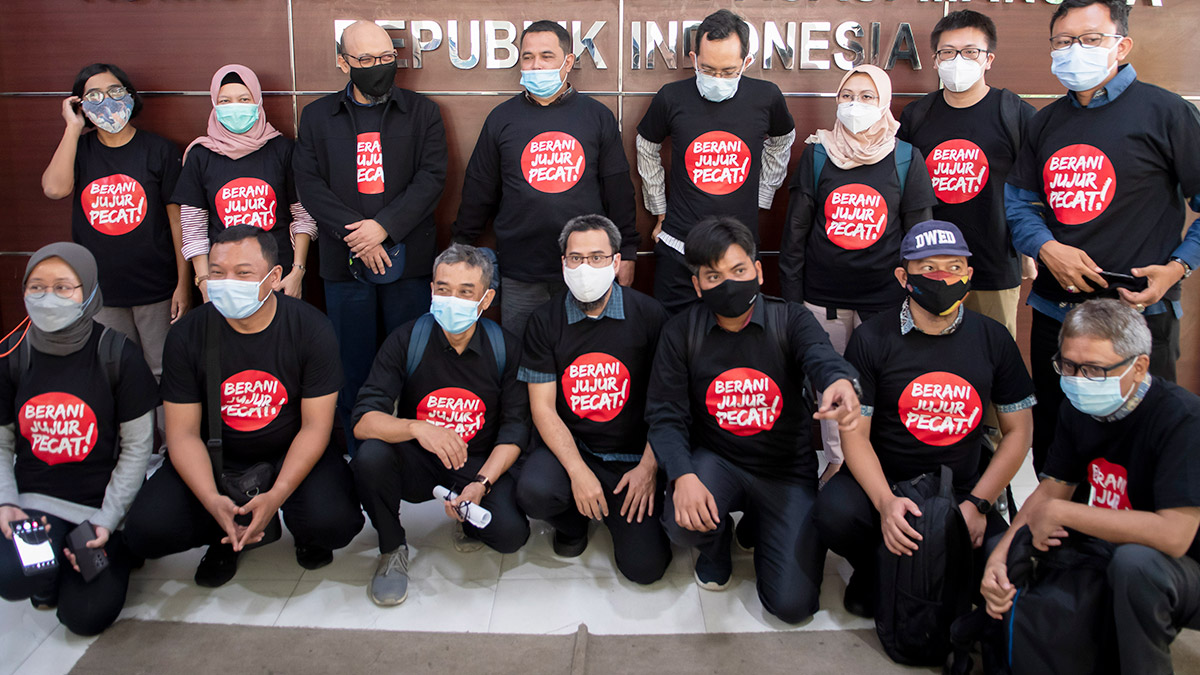 AFTER learning that he had not passed the civic knowledge test, Harun Al Rasyid sent Corruption Eradication Commission (KPK) Chair, Firli Bahuri, a WhatsApp message on Tuesday, May 25. He wanted to remind Firli of the latter's promise in 2018. "Today I'm reminding my good friend of your promise. Give me and our 74 good friends the best rights," said Harun, repeating his own message on May 27.
Several hours before Ha
...
W251bGwsIjIwMjEtMDYtMjIgMTQ6MDk6MTYiXQ