Children must be Vaccinated for Herd Immunity
Chairman of Indonesian Pediatric Association (IDAI) Aman Bhakti Pulungan is concerned about the rising cases of Covid-19 among children in Indonesia. According to IDAI's record, around 117,000 children have been infected since the pandemic struck. Children makes up 12.5 percent of the total cases. Aman says children are most vulnerable to the disease via their parents and the people around them. He observes that many pediatric patients with Covid-19 go to doctors rather late rendering the doctors unable to offer maximal treatment. Given the recent surge in the cases, Aman urges the government to put on hold face-to-face classes scheduled to resume in July.
Edition : Monday, June 21, 2021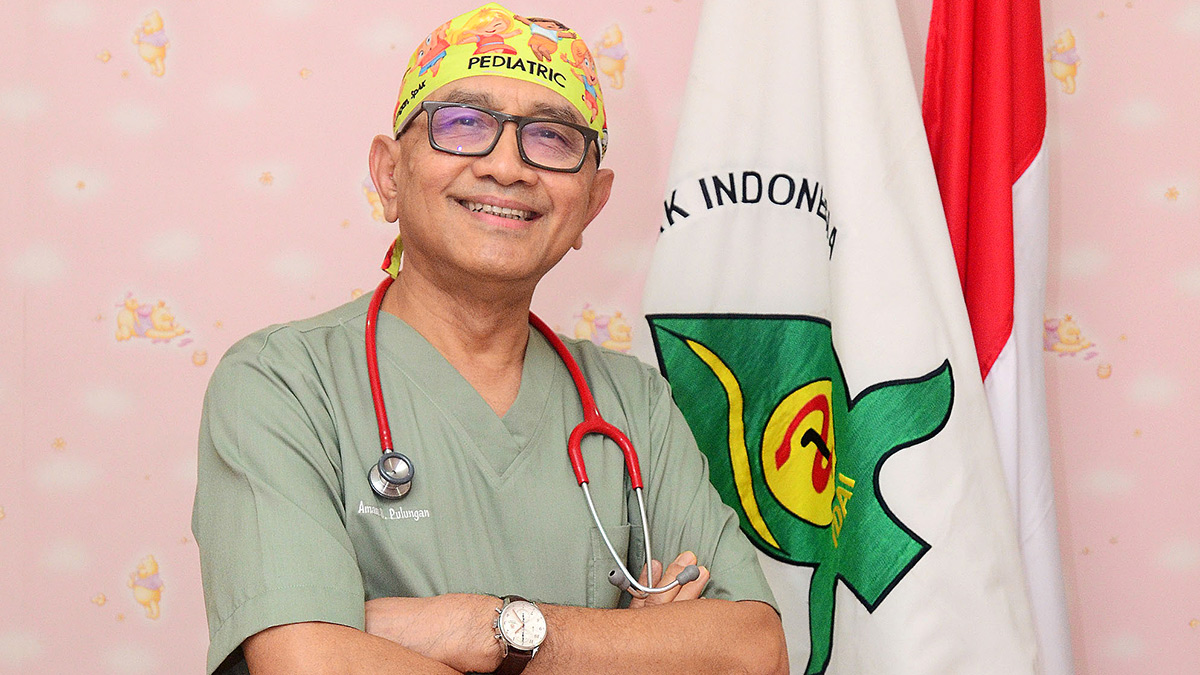 AMID another round of skyrocketing Covid cases in Indonesia, Indonesian Pediatric Association's (IDAI) Chairman, Aman Bhakti Pulungan revealed another worrying factor the public may not be aware of yet: child mortality rate. "The confirmed number of deaths in children due to Covid is 358 which is quite high," said Aman, 63, during a special interview with Tempo via a video conference last Wednesday, June 16.
Just as the number
...
W251bGwsIjIwMjEtMDctMjggMTQ6MTE6NTgiXQ