Bitter Taste of Sugar Shortage
Tuesday, 21 April 2020
The government is struggling to keep up consumption sugar supply after prices soared. This comes in the midst of an impending global food crisis due to the Covid-19 pandemic.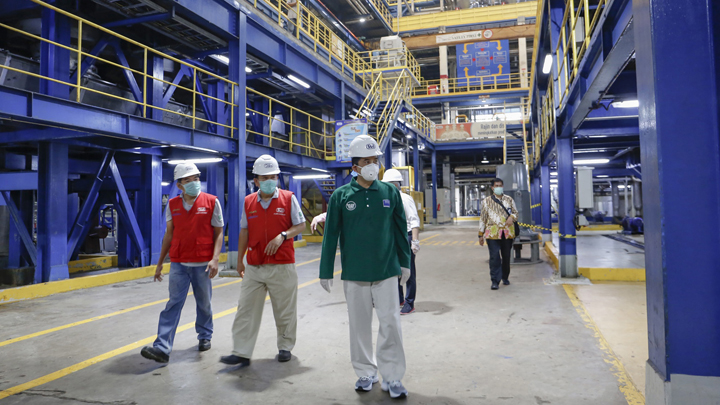 Trade Minister Agus Suparmanto (in green shirt) visiting a sugar factory in Cilegon, Banten, April 9./kemendag.go.id. tempo : 167528200387
TRADE Minister Agus Suparmanto is vigorous in carrying out inspections in the past two weeks. He visited three sugar factories in a row—Industri Gula Nusantara (IGN) in Kendal, Central Java; and Angels Products and Sentra Usahatama Jaya in Cilegon, Banten—on April 7 and 9. "We will monitor refined sugar factories which have received special tasks," Agus said during his visit to Cilegon.
The special tasks he referred to w
...

Berlangganan untuk lanjutkan membaca.
Kami mengemas berita, dengan cerita.

Manfaat berlangganan Tempo Digital? Lihat Disini