Coral Destruction by Trawler Ships
Monday, 3 January 2022
Vietnamese fishing boats are poaching fish in the North Natuna Sea by using pair trawls that damage coral reefs. Natuna fishermen are forced to go fishing longer and farther. This article on the impact of coral reef damage in the North Natuna Sea is supported by the Environmental Justice Foundation.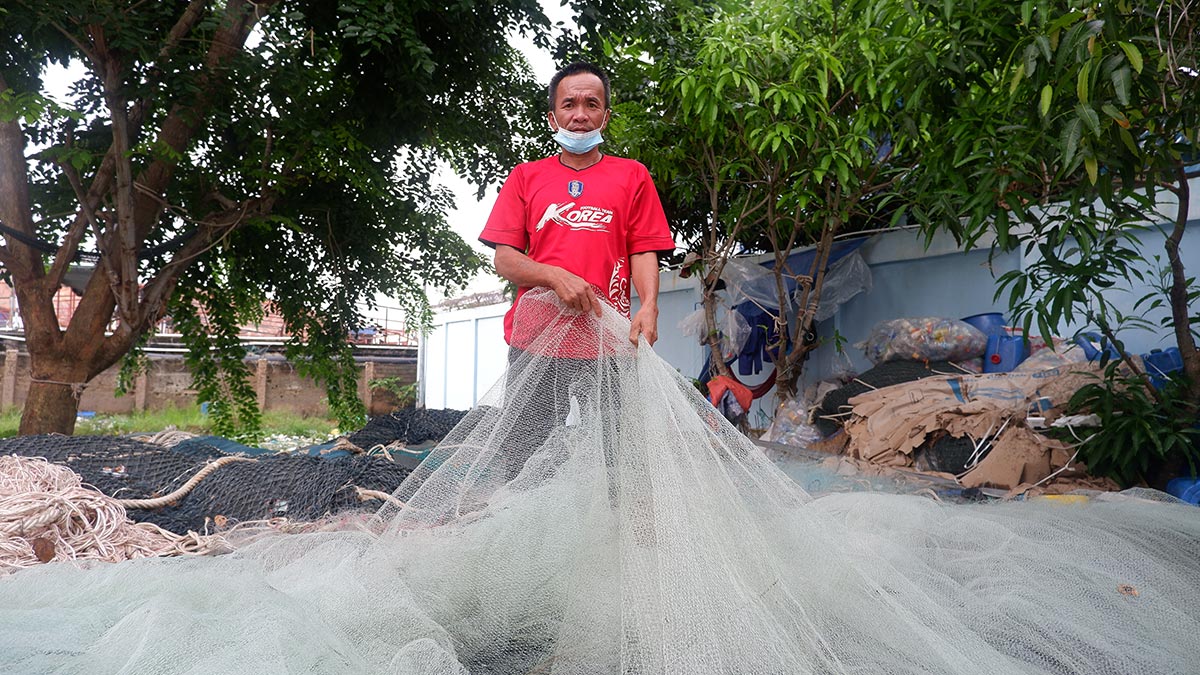 A Vietnamese fisherman shows a trawl net used to catch fish in the North Natuna Sea. TEMPO/Yogi Eka Sahputra . tempo : 166957859824
RAHMAD Wijaya pointed at the graphs on a colored screen the size of a notebook from a fish finder equipment with the Furuno brand near the steering-wheel of his fishing boat. He clearly explained the functions of figures and line diagrams showing the condition of coral reefs at the sea bottom. "Those indicating the presence of fish are corals. Now corals are already damaged due to pair trawls," said Rahmad to Tempo, who followed him s
...
Kuota Artikel Gratis Anda Sudah Habis
Silahkan berlangganan untuk menikmati akses penuh artikel eksklusif Tempo sejak tahun 1971
PAKET TERPOPULER
12 BULAN
696.000
Rp 594.000
*Anda hemat -Rp 102.000
*Update hingga 52 edisi Majalah Tempo
1 BULAN
Rp 54.945
*GRATIS untuk bulan pertama menggunakan Kartu Kredit