The Hunt for a Remedy
Doctors are testing various drugs to treat patients infected with the Covid-19 virus. Eijkman and Bio Farma are exploring vaccine development.
Edition : Tuesday, February 18, 2020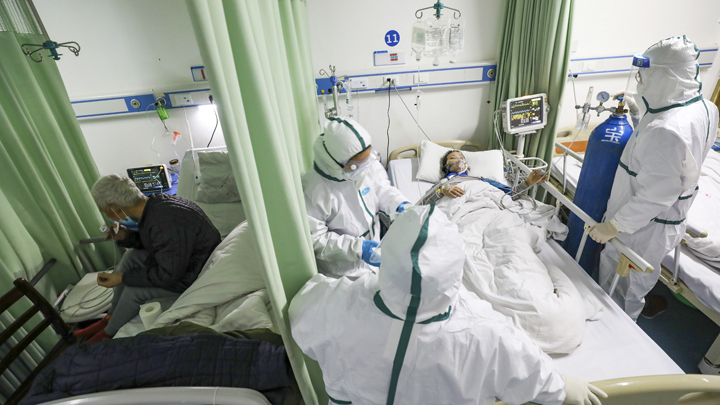 HUNDREDS of health experts from all over the world gathered at the World Health Organization (WHO) headquarters in Geneva, Switzerland, in mid-February. They discussed ways to address the Covid-19 virus, more popularly known as the coronavirus, which is currently plaguing China. "We must unite against this enemy," said WHO Director-General Tedros Adhanom Ghebreyesus, as quoted on the WHO website on Wednesday, February 12.
Over 300 health experts went to Geneva to synchronize steps to address the Covid-19 virus, including by mapping research priorities. Ghebreyesus says creating the first vaccine for the virus would require around 18 months. He asks WHO member states to work as aggressively as possible and to view the virus as public enemy number one.
Neither a vaccine nor a drug has been found for the virus that has infected 71,329 individuals all over the world and taken 1,775 lives as of February 16. Doctors are looking at various ways to cure already infected patients, among others, by using remdesivir, a drug initially developed to fight Ebola and Marburg—similar to Ebola—viruses by the California-based pharmaceutical company, Gilead Sciences. Based on trials during the Ebola plague in the Democratic Republic of Congo in 2018, the Congo government announced that the drug was not truly effective in fighting ebola.
This antivirus, which is, in fact, still in the trial stage, is used by doctors in Washington to treat the first patient to be infected by the Covid-19 virus in the United States, in mid January. The 35-year-old patient already had a fever, cough, nausea, and was vomiting when they began treating him at the hospital. He was given drugs for nausea, pain and inflammation, but his symptoms worsened.
After five days in the hospital, he began suffering from pneumonia. Doctors gave him antibiotics, but his lung inflammation grew even worse. The doctors then tried using remdesivir. Based on a report by the team of doctors, published in The New England Journal of Medicine on January 31, the patient's condition slowly improved.
W251bGwsIjIwMjEtMDUtMTMgMjA6MTM6MDciXQ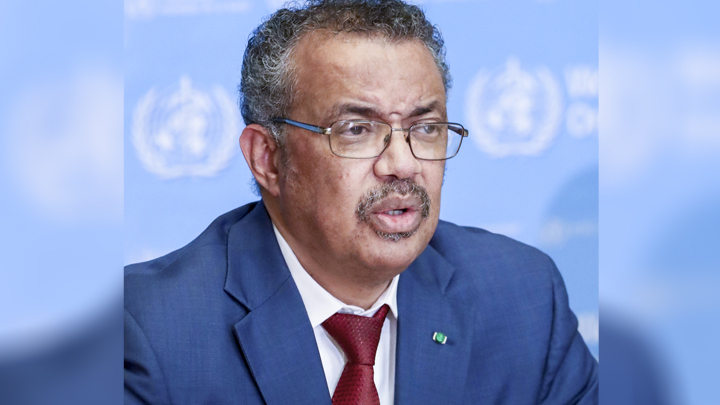 Tedros Adhanom Ghebreyesus./REUTERS/Denis Balibouse
The successful attempt encouraged Chinese researchers to test remdesivir in their laboratory. They tested the drug's efficacy for fighting Covid-19 in human cell cultures. The drug was proven to be able to suppress the virus, which was first identified in Wuhan.
A large-scale trial was then performed, with China testing the drug on 452 patients already showing symptoms of pneumonia. Half of the patients were given remdesivir, and those in the control group were given a placebo. The trial that began on February will conclude on April 3.
The raging plague and temporary results of the study prompted the Wuhan Institute of Virology to apply for a patent on the drug, for China. The patent would impact the Chinese government's negotiations to arrange payment for the drug. But Gilead has been applying to patent drug for the coronavirus since 2016, and no decision has yet been made.
Before using remdesivir, the Chinese Health Commission announced that they were using a combination of human immunodeficiency virus (HIV) retrovirals, lopinavir and ritonavir, which are sold under the brand names Kaletra and Aluvia. "Remdesivir or HIV drugs are used to suppress the virus inside the body," said chairman of the Eijkman Institute, Amin Soebandirio, on February 7.
The Chinese Health Commission began studying the remedy on 200 patients on January 18 after a patient was reported as having recovered because of the formula. These patients will be compared to patients not given the HIV retrovirals. Although the results of this trial are not yet known, the drugs are being sought after by the masses because of the announcement.
A Chinese drug agent, Gatsby Fang, is among those who profit from the phenomenon. He sells a bottle of the drug for 600 yuan, or around Rp1.17 million, with a profit of 200-300 yuan. His supply was sold out in only two days. China's health authority warned that HIV retrovirals must be prescribed by a doctor and has adverse effects, among others, diarrhea, nausea, vomiting and liver damage.
Pulmonologist Erlina Burhan has her doubts that HIV retrovirals are able to kill the Covid-19 virus. Without medication, she says, the body's immune system will naturally resist viruses, which is why the coronavirus would die in people with healthy immune systems, not to mention there is not yet clinical evidence that the HIV retrovirals can heal patients infected with Covid-19. "It's unclear if they recovered because of their immune system or because of the medicine," she said.
As of Thursday, February 13, there had not been a report on a patient confirmed with a Covid-19 infection in Indonesia. Health ministry's research and development agency has examined 71 specimens from patients suspected of being infected by the virus. As many as 67 specimens were found negative while the rest are still being tested.
The health ministry is also studying specimens sent from Bali after receiving a report that a Chinese national, Jin, was diagnosed with Covid-19 upon returning from Bali. He arrived in Bali on January 12 and returned home on a flight from Bali to Shanghai on January 28. One day before his return, the research and development agency received 14 specimens from Bali, 12 of which were taken from foreign nationals. All came out negative. Disease Prevention and Mitigation Secretary Achmad Yurianto suspects that Jin was infected with the virus in Shanghai. "From the airport he used public transportation, walked here and there. It's very possible that the transmission happened there," he said.
Because no drug has been found to treat Covid-19, the health ministry issued a guide urging doctors to treat the symptoms if their patients are diagnosed with the disease. These treatments include drugs to lower the fever and a ventilator to help with respiration if a patient has trouble breathing.
Meanwhile, the Eijkman Institute is planning to create a vaccine with Bio Farma. According to Eijkman Institute Head of Transnational Research, David Handojo Muljono, they have already held preliminary discussions with Bio Farma. If an isolate of the virus is not yet available in Indonesia, they could use the virus data available at the world's GenBank. "Eijkman is also performing trials for the development of Indonesian herbal remedies that can improve the immune system, such as curcumin," he said.
According to C.A. Nidom, a molecular biology professor at the Airlangga University, besides boosting the immune system, curcumin is proven to minimize damage to lung cells caused by pneumonia. "Curcumin is found in ordinary spices, such as turmeric, Javanese ginger, as well as ginger," he said.
NUR ALFIYAH (PHARMACEUTICAL TECHNOLOGY, REUTERS, JAPAN TIMES)