PT PNM
PNM Wins the 2022 Merdeka Award
Monday, 27 June 2022
PNM is considered to have an extraordinary contribution for the development of MSMEs. #Infotempo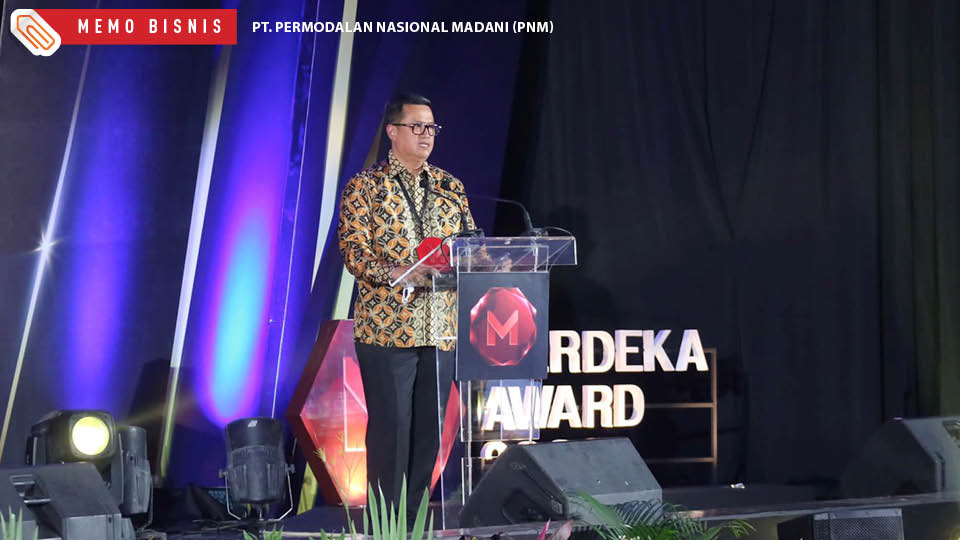 Sasono Hartanto, PNM Executive Vice President I. . tempo : 169583768156_
PT Permodalan Nasional Madani (PNM) won the 2022 Merdeka Award in the category "MSME Empowerment Program" in Jakarta, June 30, 2022. PNM is considered to have an extraordinary contribution for the development of MSMEs and to be an inspiration for the progress of the country.
PNM Executive Vice President I, Sasono Hartanto, who received the award, said that PNM consistently provides three capitals, which are financial, intellectual, and social capital.
Financial capital is provided through productive business financing. Intellectual capital includes mentoring, such as training program and sharing of information and experiences. Meanwhile, the social capital is given by providing facilities to build relationships between customers. It will form a collective business network and accelerate customer business growth.
"This award surely becomes a driving force for us, the PNM people, to provide the best support for MSMEs in advancing the people's economy through these three capitals," said Sasono.
As of June 30, 2022, PNM has distributed financing of Rp 132.32 trillion to PNM Mekaar's customers, totaling 12 million customers. Currently, PNM has 3,386 PNM Mekaar service offices and 688 PNM ULaMM service offices throughout Indonesia. They serve MSMEs in 34 provinces, 443 regencies/cities, and 5,640 sub-districts. (*)