PT PNM
Contributing 250 Kentongans, PNM Participates in Preserving Regional Arts
Monday, 4 July 2022
Rumah Pintar Dukuh Dai, or The Dukuh Dai Smart Room, is dominated by children and teenagers who play a crucial role in preserving local Indonesian culture. #InfoTempo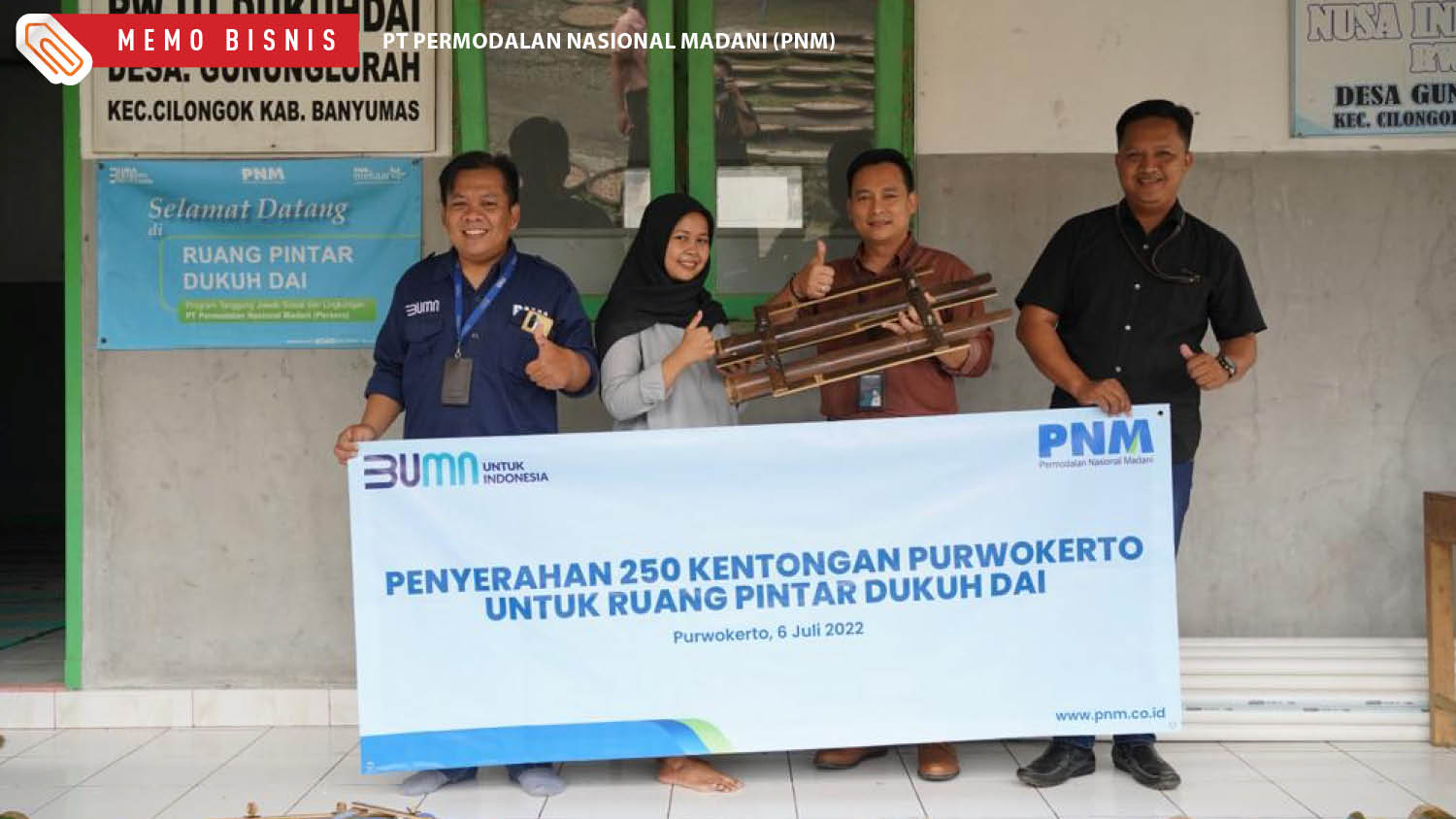 The Handing of 250 Kentongan Purwokerto for The Dukuh Dai Smart Room.. tempo : 169624310455_
PT Permodalan Nasional Madani (PNM) took part in preserving arts in Purwokerto. For this reason, PNM gave 250 Purwokerto kentongans to the Smart Room in Dukuh Dai, Banyumas, Purwokerto, Central Java, Wednesday, 6 July 2022.
"Hopefully, these 250 kentongans can be useful for preserving culture through this Purwokerto kentongan musical instrument and can be useful for the residents of the Dukuh Dai Smart Room," said PNM Purwokerto's Branch Leader, Rohmat Agus Pranoto, when handing the kentongan to the assistant of the Dukuh Dai Smart Room, Khofifatul Husna.
Rohmat said that the purpose of the delivery of the 250 Purwokerto kentongans was as a form of preserving the local arts of Purwokerto, especially the traditional musical instruments of Purwokerto Kentongan, and to continue to support PT PNM's social and environmental responsibility (TJSL) program, so PNM's Smart Room can be empowered more widely.
"Thanks to PNM, coincidentally, the Dukuh Dai Smart Room is dominated by children and teenagers who have an influential role in preserving Indonesia's local culture, especially Purwokerto," said Khofifatul.
PNM previously held a meet-and-greet for the Minister of SOEs of the Republic of Indonesia entitled "Kentongan Purwokerto" on the 5th of July. Minister of SOEs Erick Thohir and President Director of PNM Arief Mulyadi were present at the event.
PNM Purwokerto is known to have disbursed financing of Rp 2.35 trillion to PNM Mekaar customers, totaling 232,616 thousand customers as of 4th of July, 2022. Currently, PNM has 3,386 PNM Mekaar service offices and 688 PNM ULaMM service offices throughout Indonesia serving MSMEs in 34 provinces, 443 regencies/cities, and 5,640 sub-districts.