PNM
PNM and SMF Launch Sharia Housing Microfinance
Monday, 25 July 2022
PNM Mekaar customers can use financing to renovate their house that is used as a place of business. #Infotempo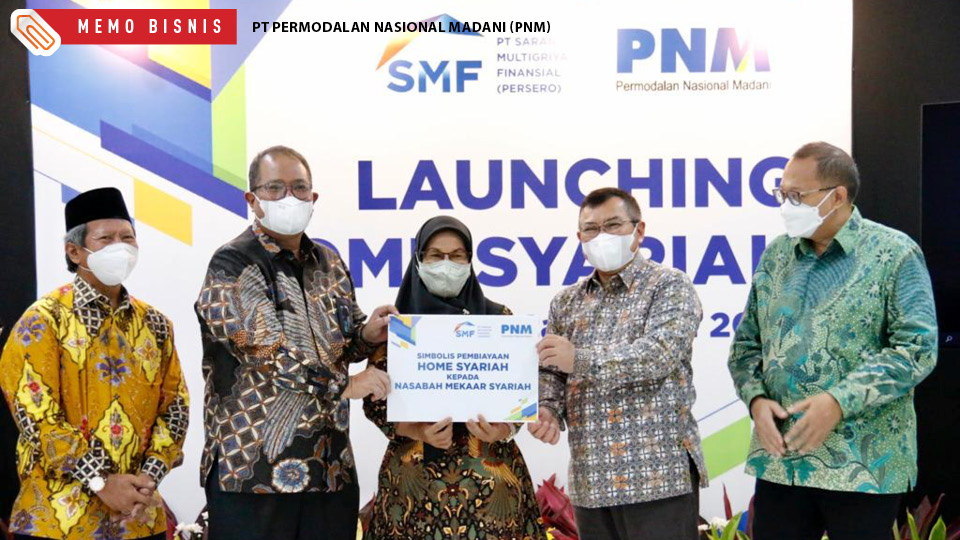 The inauguration of cooperation between PT Permodalan Nasional Madani (PNM) and PT Sarana Multigriya Finansial (Persero) to provide financing facilities for PNM Mekaar Syariah customers, July 26, 2022.. tempo : 169569548259_
PT Permodalan Nasional Madani (PNM) and PT Sarana Multigriya Finansial (Persero) work together to provide financing facilities for PNM Mekaar Syariah customers through HOME Syariah. The inauguration was carried out by the PNM Director of Operations, Sunar Basuki, and Ananta Wiyogo as the President Director of SMF, with a symbolic handover ceremony to 10 PNM customers, at the SMF office, Tuesday, July 26, 2022.
Through this program, PNM Mekaar customers can use financing to renovate a house that is used as a place of business. This collaboration is carried out according to sharia principles using a mudharabah muqayyadah contract. In this case, SMF plays the role as shahibul maal and PNM as mudharib by referring to the provisions of Islamic law, both fatwas and sharia compliance from the National Sharia Council of the Indonesian Ulema Council (MUI).
"Supported by SMF, this is a form of PNM and the government's presence to solve the issue of fulfilling the needs of residence," said PNM Operations Director, Sunar Basuki.
Meanwhile, Ananta Wiyogo as the President Director of SMF said that the launch of this program is a proof of SMF's commitment to serving all community groups who need access to housing finance, including non-fixed income groups. According to him, this is in line with POJK No. 12 of 2022, which is an amendment to POJK No. 4 of 2018 as a way to maximize the functions and roles of SMF in accordance with the government's mandate in Presidential Regulation No. 100 of 2020.