PNM PKU Sets New MURI Record by Holding a Webinar
Monday, 8 August 2022
The MSMEs play a huge role in realizing the Sustainable Development Goals (SDGs) in Indonesia. #InfoTempo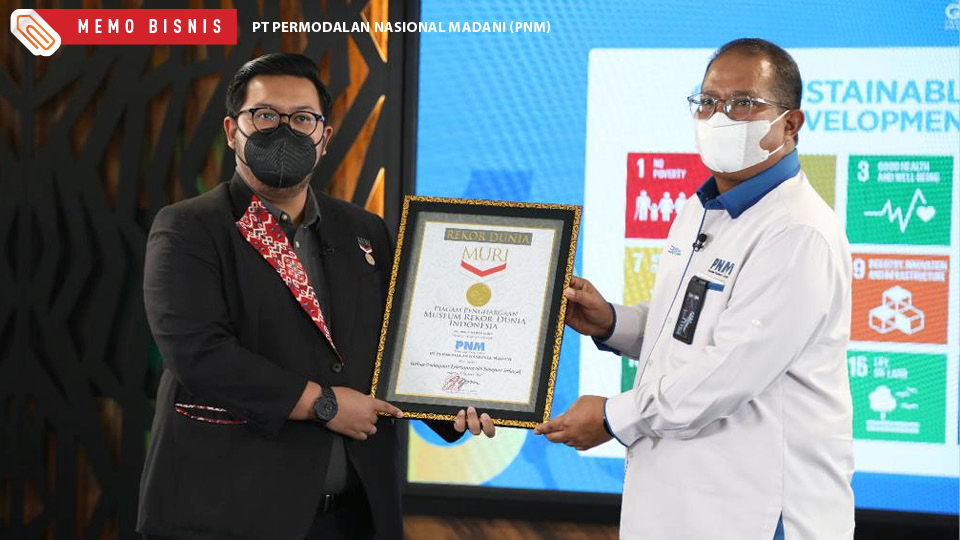 PT Permodalan Nasional Madani (PNM), got a national record by MURI (Indonesian World Record Museum). The record was for the category of "Webinar on Sustainable Development with The Most Number of Women". . tempo : 169569173038_
PT Permodalan Nasional Madani (PNM), through the Business Capacity Development (PKU) program, held a webinar and set a MURI (Indonesian World Record Museum) record. The record was for the category of "Webinar on Sustainable Development with The Most Number of Women". It aims to increase the customers' understanding in the importance of quality education for children to build character and improve living standards for family welfare.
The webinar was attended by 30,000 participants who are PNM Mekaar customers (DKI Jakarta, West Java, Kalimantan, and Sumatra) on Monday, August 8, 2022. This webinar is inseparable from PNM's commitment to assisting PNM in building emotional relationships and providing support for PNM customers to gain new knowledge and information that can have a good impact on the progress of MSME businesses throughout Indonesia.
In this webinar, SOE Minister, Erick Thohir, and PPPA Minister, I Gusti Ayu Bintang Darmawati, delivered messages through a video. Meanwhile, Najwa Shihab was present virtually as a resource person.
"It is not easy to be a multi-role woman, we fellow women must strengthen each other. Let's support and strengthen each other among women in Indonesia. God willing, it will make us achieve our desires," said Najwa.
It is known that the role of micro, small, and medium enterprises in realizing the Sustainable Development Goals (SDGs) in Indonesia is very huge. As one of the ultra-micro holdings, PNM was formed by the government specifically to provide empowerment of MSMEs as well as to support and improve the capability and quality of its customers so that they continue to grow and upgrade their level.
PT PNM Operations Director, Sunar Basuki, said this webinar was also an empowerment through PNM's Three Capitals (financial, intellectual, and social). Financial capital is a communal business capital program without loan guarantees and has an insured system.
Intellectual capital is a PKU program that conducts training for customers' development so that they can upgrade their level and become independent. Meanwhile, social capital is a training program for customers so that they can interact and exchange economic business in one ecosystem, with the aim of encouraging customers to be able to empower the surrounding community.