PNM
PNM PKU Takes Mekaar's Customers on Comparative Study Visit to Lombok
Monday, 15 August 2022
This comparative study aims to widen the knowledge of entrepreneurship. #Infotempo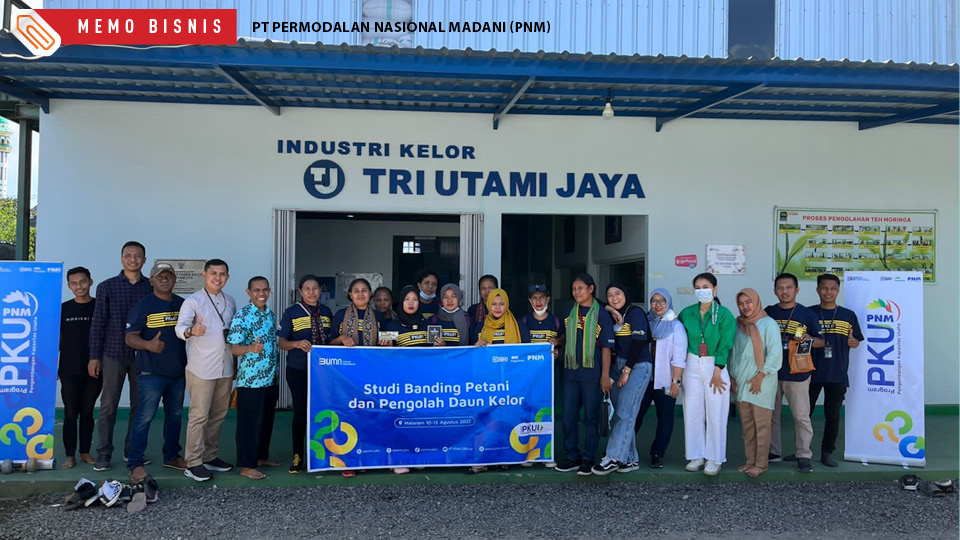 PT Permodalan Nasional Madani (PNM) invites PNM Mekaar customers for a comparative study on Moringa leaf processing by CV Tri Utami Jaya in Mataram on Friday, August 12, 2022.. tempo : 168639410269_
PT Permodalan Nasional Madani (PNM) paid a comparative study visit on moringa leaves processing to moringa industry, CV Tri Utami Jaya in Mataram on Friday, 12th August 2022. This activity was attended by the Head of PT PNM Mataram Branch, Darwis Hari Pondang, and the owner of CV Tri Utami Jaya, Nasrin.
Through Comparative Study as part of Business Capacity Development Program (PKU), customers of PNM Mekaar who were farmers and producers of Moringa leaves products expanded their knowledge of entrepreneurship and improved their skills on business management and on how to increase efficiency in business as well as others potentials of moringa leaves business as an alternative business.
Minister of Cooperatives and Small and Medium Enterprises (SMEs), Teten Masduki, has made moringa leaves-derived products an official souvenir of the G20 event.
"It is expected that these products can go international," said Teten Masduki.
The comparative study lasted for 3 days from 10th to 12th August 2022 involving 10 participants from PNM branches, 2 customers of Kendari PNM Mekaar Tinanggea and Kendari Unit and 5 customers of Denpasar (Kupang) PNM Mekaar Maulafa Unit, and 2 customers of Pati PNM Mekaar Kunduran Unit. Each participant brought companions from their regions.
"In supporting the growth of ultramicro and micro, small, and medium enterprises (MSMEs), PNM provided 3 capitals, namely financial capital, intellectual capital, and social capital. This comparative study activity was the realization of intellectual capital in the form of mentoring and training which is part of the Business Capacity Development Program," said the Head of PNM Mataram Branch, Darwis Hari Pondang.
On the first day, customers of PNM Mekaar visited a moringa farming owned by Nasrin, which is located on Penuja Batujai Bypass Highway. Here, the customers learned about proper sowing and planting method of moringa. Customers were also trained how to plant moringa in polybags. Apart from gaining knowledge about sowing and planting moringa, customers were also received additional insight on how to utilize eceng gondok (water hyacinth) as compost to make a more fertile land.
On the second day, PNM Mekaar's customers visited a moringa manufacture owned by Nasrin on Sakura Mataram Street. Here, the customers learned the production process of moringa leaves, starting from drying moringa, storing moringa at certain temperature, grinding moringa into powder, and packing moringa products, which are the moringa tea and moringa coffee. (*)