PNM and Jasa Raharja Conduct Safety Riding Training
Monday, 10 October 2022
PT PNM put 100 Jakarta Branch Account Officers as training participants so they can be more aware and obey the traffic rules. #Infotempo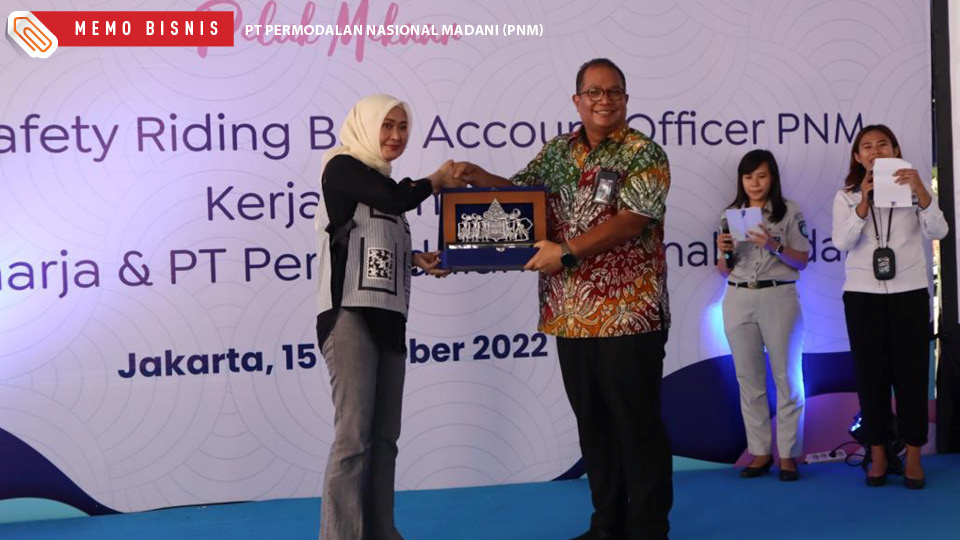 PT Permodalan Nasional Madani held a safety riding training with PT Jasa Raharja for PNM Mekaar Account Officers at Saka Bhayangkara Traffic Park, Cibubur, Jakarta, Saturday, October 15, 2022.. tempo : 167518808181
The high accident rate makes people aware of the importance of knowledge in safety driving, especially at work. To that end, PT Permodalan Nasional Madani collaborate with PT Jasa Raharja to conduct safety riding training for PNM Mekaar Account Officers (AO) at Saka Bhayangkara Traffic Park, Cibubur, Jakarta, on Saturday, October 15, 2022.
PT PNM put 100 Jakarta Branch Account Officers as training participants so they can be more aware and obey the traffic rules and accident prevention with the theme "Women Pioneers of Family Safety".
The training was attended by Sunar Basuki as Operational Director of PT Permodalan Nasional Madani, Dewi Ariyani as Operational Director of PT Jasa Raharja, and AKBP Danang Syarifudin as Head of the Directorate of Public Education in Indonesian National Police Traffic Corps.
"AO is the spearhead of the company, so your attitude is very important, especially when driving. Because we surely want you to work optimally and comfortably so they can arrive home safely. In addition, we hope that in the future there will not only be safety riding training, but also training for technical problems in vehicles," said Sunar Basuki when giving a speech at the Safety Riding Training for PT PNM Account Officers.
Meanwhile, Dewi Ariyani as Director of Operations of PT Jasa Raharja said this activity was one of the efforts in providing education to reduce the number of accidents. Skill and attitude on the road are also very important so that we can protect ourselves and others.