PNM
PNM Holds The Innovation Festival 2022
Monday, 5 December 2022
This festival provided a challenge for PNM personnels who have ideas to propose innovations that suits the company's business portfolio. #Infotempo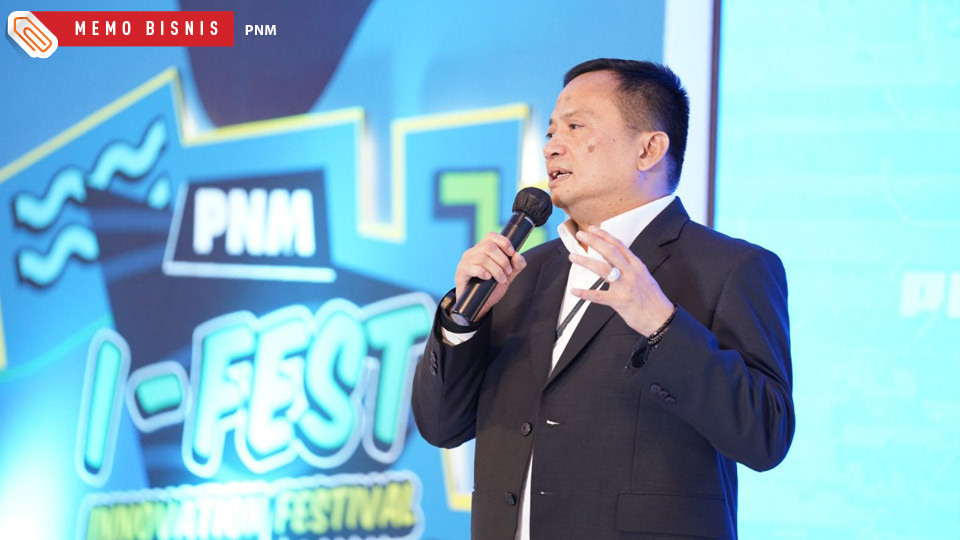 Arief Mulyadi, Main Director of PT PNM. tempo : 168012974946
PT Permodalan Nasional Madani (PNM) held the Innovation Festival 2022 or I-Fest 2022. This festival provided a challenge for PNM personnels who have ideas to propose innovations that suits the company's business portfolio, as well as to develop competitive talent so that they can contribute to the company's progress.
This activity was also a place to find the best innovative work from employees to become agents of change and was expected to trigger a culture of sustainable innovation.
"I want all PNM personnels to have the spirit to renew, not to replace, but to complete what is already there. Moments like this will continue to be promoted so that all creative and innovative ideas from all PNM personnels can make PNM grow and develop better," said the Main Director of PT PNM, Arief Mulyadi.
There were three categories being contested, namely Product & Business Strategy, Technology & Services Improvement, and Social Innovation. Each category will select the top three teams from the judging results at the Big 23 semifinal stage.
They took part in a series of stages, starting from socialization, kick-off, initial selection, the top 23 semifinals, to the top 10 who had the opportunity to take part in boot camp and were guided by Dr. Wahyu T Setyobudi, MM, ATO, CPM (Specialized in Transformation and Innovation) about Becoming an Innovative Professionals.
For information, PNM consistently supports the economy with total customers as of December 7, 2022 PNM has distributed financing of Rp162.35 trillion to 13.39 million PNM Mekaar customers. Currently, PNM has 4,213 PNM service offices throughout Indonesia serving MSMEs in 34 provinces, 422 regencies/cities, and 6,158 districts. (*)