Raffles Christian School
Raffles Students Won Several Accolades in Vanda International Science Competition in Singapore
Monday, 19 December 2022
Vanda International Science Competition focuses on the student's ability to think critically and creatively to pick out hidden information to aid them in solving the question. #Infotempo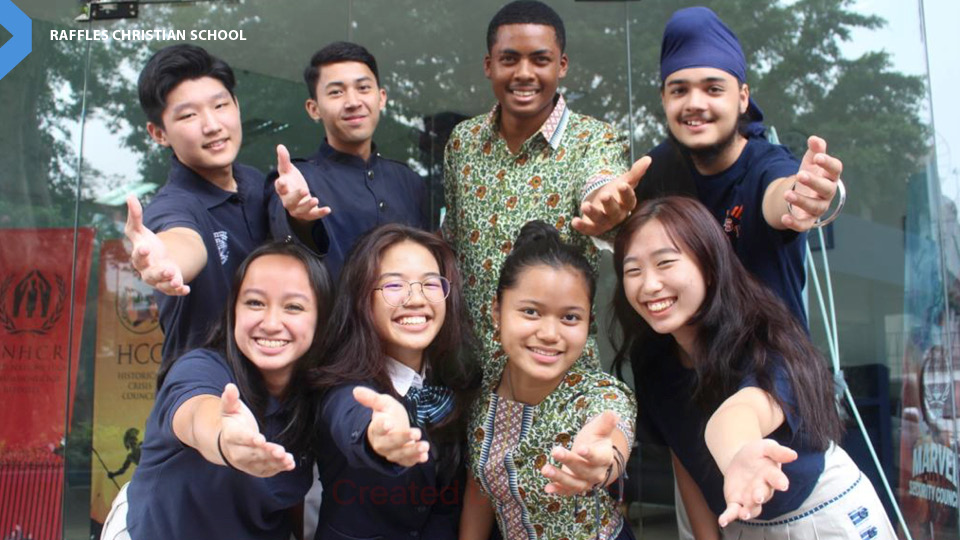 Raffles Christian School's students. tempo : 168013128363
Vanda Science Global Finals (Vanda Finals) is an International Science Competition held annually around the globe. It focuses on the student's ability to think critically and creatively to pick out hidden information to aid them in solving the question.
All students who had won 𝗚𝗼𝗹𝗱/ 𝗦𝗶𝗹𝘃𝗲𝗿/ 𝗕𝗿𝗼𝗻𝘇𝗲 Award in Vanda Science were nvited to compete in STEAM AHEAD : Vanda Science Global Finals in Singapore from 3-6 December 2022.
Congratulations to Raffles Christian School Pondok Indah and Kelapa Gading students who have made Indonesia proud as follows:
1) Mabel - 1 bronze for Vanda individual and 1 bronze for Vanda team.
2) Gerardo -1 bronze for Vanda.
3) Minjoon - 1 Silver for IJMO.
4) Tiffney Setyoko (Individual)- Bronze Medallist
5) Franciscus Steve Kurniawan (Individual)- Gold Medalist and Overall Champion
STEAM AHEAD 2022 is brought to you by SIMCC in collaboration with Scholastic Trust Singapore Limited and their global partners in over 35 countries and territories.
The late Mr. William Soeryadjaya and Mr. Radius Prawiro founded the Raffles Group of Schools in July 2005. Their vision was to build a school that would shape and mold its students into outstanding individuals who exemplify excellence in all they do.
When asked about the uniqueness of the institute, the team said, "At RCGS, we pursue excellence and constantly raise the bar as we nurture unity, courage, and friendship in our students. RCGS is a great place where students can cultivate their talents and learn from their teachers, who are very passionate and show a genuine desire to help our students achieve their goals. Many of our alumni are following their dreams and pursuing studies at the world's top 100 universities."