PNM
UGM Studies the Role of PNM Mekaar in the Family
Monday, 16 January 2023
The research shows four important contributions of PNM Mekaar in strengthening the family economy and women empowerment. #Infotempo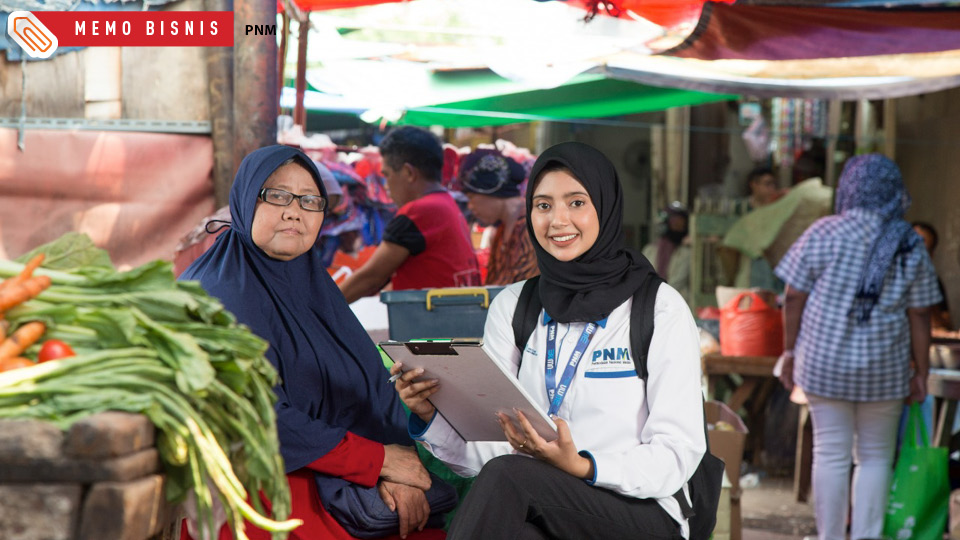 Survey of the impact of PNM Mekaar.. tempo : 169592643055_
The Faculty of Social and Political Sciences (FISIPOL) UGM conducted research to find out the impact of PNM Mekaar, especially in improving family welfare and women's leadership.
Dean of Fisipol UGM, Dr. Wawan Mas'udi, SI.P., MPA explained that the research took place from May to August 2022. For interview and survey methods, the research was conducted in eight provinces, namely D.I. Aceh, North Sumatra, West Java, Central Java, East Java, Bali, West Nusa Tenggara, and South Sulawesi.
Meanwhile, the qualitative method was carried out through FGDs, in-depth interviews with customers, as well as Account Officers who are PNM's front line in serving Mekaar's customers.
The survey was conducted to 1,600 Mekaar customer respondents. The research show four important contributions of PNM Mekaar in strengthening the family economy and empowering women in community leadership.
First, the capital access assistance program offered by PNM Mekaar has contributed to strengthening the economic capacity of customers, and has even become a lifeline in times of crisis, such as the Covid-19 pandemic.
Second, women find space and momentum to strengthen their capacity in making decisions, both in the context of groups and in everyday life within the family. This is the key to transforming the role of women in the private and public spheres.
Third, the character of the Mekaar PNM program which is based on the spirit of community-based women's empowerment has encouraged leadership capacity, especially for customers who act as group leaders.
Fourth, in addition to developing their businesses, Mekaar PNM customers use business profits to meet household needs (84 percent), family health expenses (65 percent), and repay debts (65 percent).
Data from the survey also showed that 41 percent of respondents stated that their business was stable, while 35 percent of respondents thought that their economic conditions had improved.
The challenge for the development of the Mekaar PNM Program is strengthening financial inclusion through digital transformation. There are not many respondents who have a bank account, which are only 35 percent. This problem is caused by geographical conditions and diverse socio-cultural contexts.
The digitalization agenda needs to be improved because it has a number of strategic advantages. These include reducing security risks for AOs who often have to carry customer cash before depositing it at the cash office, as well as being more environmentally friendly because it can reduce paper use and increase the efficiency of administrative process.