PNM
Kampung Madani, One of the Ways for PNM of Implementing SDGs
Monday, 13 February 2023
The concept of Kampung Madani is to optimize the business and economic potential of the region. #InfoTempo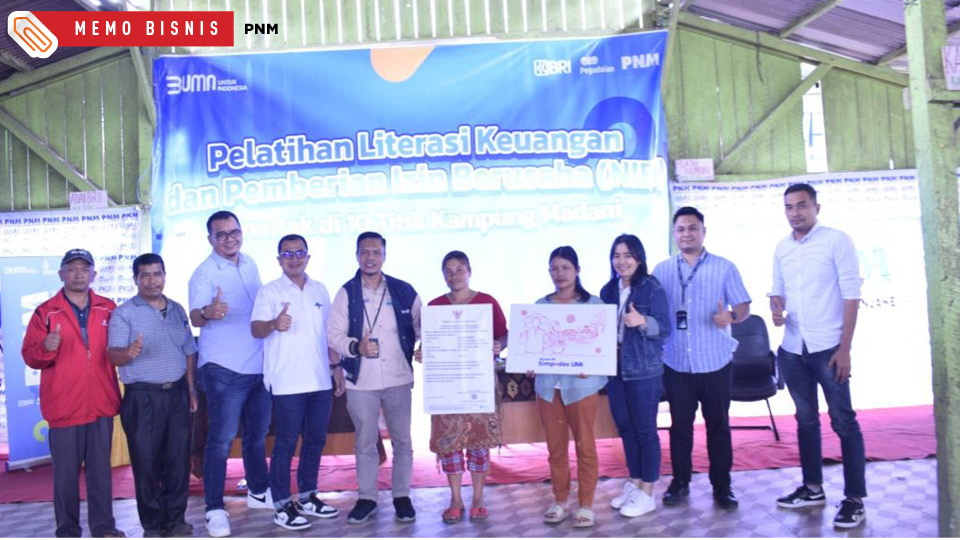 The inauguration of Kampung Madani held by PT Permodalan Nasional Madani (PNM).. tempo : 168544860371_
PT Permodalan Nasional Madani (PNM) officially formed Kampung Madani in 2022. On Friday, February 10, 2023, PNM also held empowerment activities simultaneously at 10 Kampung Madani villages throughout Indonesia.
This simultaneous empowerment included training, opening UMi simpedes accounts, and acquiring BRI Link agents, as well as granting Business Identification Numbers (NIB) to 1,552 Mekaar PNM customers living in the 10 Kampung Madani villages which are spread across Lampung, Kabanjahe, Balikpapan, Kendari, Blitar, Semarang, Wonogiri, Cimahi, Pontianak and Pacitan.
"As a form of integration and synergy of ultra-micro holding, as well as in the context of encouraging PNM Mekaar customers to upgrade, it is hoped that all PNM Mekaar customers will gain literacy regarding the benefits of using digital finance through creating a UMi simpedes account by Mantri BRI Link, especially in the Kampung Madani villages fostered by PNM," said Arief Mulyadi, as the President Director of PNM.
Kampung Madani Fostered by PNM has a concept of optimizing the business and economic potential of the region. Through the Kampung Madani Program, PNM integrates all socio-economic aspects and invites customers and local communities to actively participate in managing their villages. Kampung Madani is basically an implementation of the goals of the Sustainable Development Goals (SDGs) in the 4 Main Pillars, namely Social, Economic, Environment, Governance and Law.
Empowerment carried out by PNM is the implementation of the economic pillar by increasing the customer's economy, i.e. in addition to providing financing, it also provides training. It is hoped that business actors will benefit in the form of easiness in financial management and improvement of the economy in one of the pillars of Kampung Madani activities by encouraging a cashless ecosystem.
Through the Kampung Madani program, PNM seeks to build community awareness of a clean environment while at the same time obtaining direct economic benefits from waste sorting activities, in collaboration with PT Pegadaian. One example is Kampung Madani Cibodas, Bandung, which has succeeded in turning cow manure waste, which used to pollute the environment, into organic fertilizer.