PNM
PNM Develops Metaverse and Digital Learning for Employees
Monday, 20 February 2023
PNM employees can access various learning media in the form of videos, modules, e-books, and quizzes based on applications and websites. #Infotempo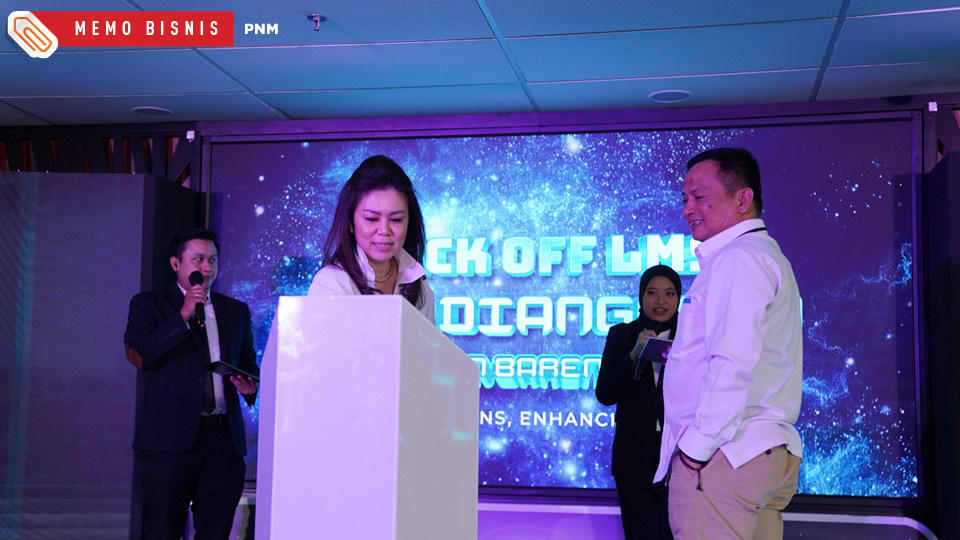 The Kick Off of Learning Management System hybrid-offline at Menara PNM Ballroom, while online through Zoom and Metaverse-on Friday, February 17, 2023.. tempo : 168558368857_
PT Permodalan Nasional Madani (PNM) launched an interactive learning portal called Learning Management System (LMS) Satu di Angkasa. The portal that aims to improve employee competence, uses an independent learning system. PNM employees can access various learning media in the form of videos, modules, e-books, and quizzes based on applications and websites.
This LMS comes with a stylish and fun virtual concept. Users will feel like they are playing a game as they learn each topic, with stages to progress to the next level and let them earn national scores and rankings.
According to the President Director of PNM, Arief Mulyadi, the learning process has to be created in a fun way, especially since the PNM workforce is currently dominated by Gen Z, who are locked into digital technology. Arief believes in the importance of interactive learning portals that is inline with his commitment to the 2030 demographic bonus.
"It is no longer the time to learn with text books, it must be made interactive. Employees who are happy to learn have better career potential, so they can contribute more to the Indonesian economy," said Arief in the Kick Off of Learning Management System hybrid-offline at Menara PNM Ballroom, while online through Zoom and Metaverse-on Friday, February 17, 2023.
During LMS Satu di Angkasa kick off, an interactive learning technology through Metaverse was also demonstrated. It is a futuristic learning method that will help PNM staff learn more enjoyably through interactions in the virtual world. PNM employees are free to choose an avatar to explore learning materials and videos, which can be accessed in the Metaverse virtual world provided by PNM.
"Our management hopes that creative learning will stimulate employees' interest in improving their skills, abilities and character so that they can be the best BUMN employees," said Arief.
In addition, PNM has also launched a podcast program to support employees' soft skills, making them resilient and intelligent to solve any life and work problems. PNM's two flagship podcasts are Ruang Berbagi Ilmu untuk Karyawan (RUBIK) and Cerita Manis & Inspiratif (KAMIS).

Up to January 31, 2023 PNM has distributed financing of Rp 208.35 trillion to 14,128,133 PNM Mekaar customers. Currently PNM has 3,551 PNM Mekaar service offices and 705 PNM ULaMM service offices throughout Indonesia serving SMEs in 34 provinces, 513 cities, and 6,657 districts.