PNM
PNM Wins Indonesia Top Digital Innovation Award 2023
Monday, 20 February 2023
This award will motivate PNM to continue to give the best to Indonesia. #Infotempo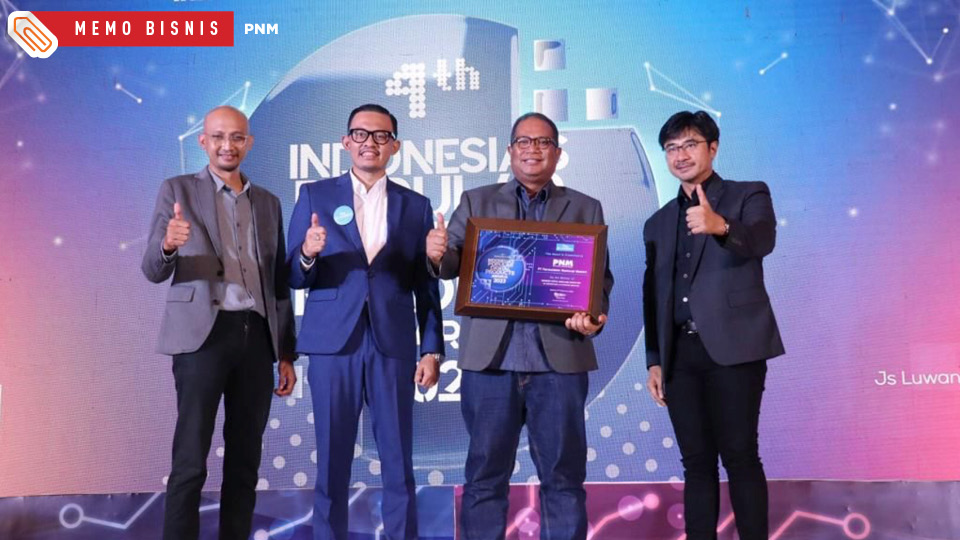 PNM Director of Operations Sunar Basuki (second to the right) accepted an award for the company at the Indonesia Top Digital Innovation Award 2023 which was held at the JS Luwansa Hotel, South Jakarta, Friday, February 17, 2023.. tempo : 1685586323100_
PT Permodalan Nasional Madani or PNM won an award at the Indonesia Top Digital Innovation Award 2023 which was held at the JS Luwansa Hotel, South Jakarta, Friday, February 17, 2023.
The category won by PNM is Top Configurating, Experience, Innovation 2023. This event is a form of appreciation for PNM's adaptation to the challenges or changes in digitization today.
PNM Director of Operations Sunar Basuki expressed his gratitude for the award. "Thank you to the big family of The Iconomics, this award will encourage us to continue to innovate, to provide the best and, and to spread the 'productive virus; to all PNM people," he said.
Sunar believes this award will motivate PNM to continue to give the best to Indonesia. The company's success, according to him, is driven by the willingness to adapt. He explained the Covid-19 pandemic for the past 3 years has changed how people live their lives and how businesses are run.
The company was urged to adapt to the changes in society. These adaptations are not only to obey and support government policies in alleviating Covid-19, but also to seize opportunities to innovate and create strategic planning for the company.
As organizer of the award, The Iconomics continues to make efforts to support business by giving appreciation to companies in Indonesia that are actively innovating, especially digital innovation throughout the year 2022.
Quoting US industrial designer and educator Joy Doblin, PNM states its commitment to innovation as a company's key to continuity. Through the aspects of Configuration, Offering and Experience, PNM will bring innovations that will have positive impacts in the future.
Companies that innovate to increase the value of the company are believed to be a role model for other companies to continue to adapt, and innovate in order to continue to grow sustainably.
Up to January 31, 2023 PNM has distributed financing of Rp 208.35 trillion to 14,128,133 PNM Mekaar customers. Currently PNM has 3,551 PNM Mekaar service offices and 705 PNM ULaMM service offices throughout Indonesia serving SMEs in 34 provinces, 513 cities, and 6,657 districts.