Gustaf Rudolf Kawer, Chairman, Papuan Human Rights Lawyers' Association:   Jokowi's Approach to Papua Not Humanistic
Tuesday, 10 November 2020
The shooting of Pastor Yeremia Zanambani in Kampung Hitadipa in Intan Jaya Regency, Papua, on September 19 conjured up memories of similar incidents in Gustaf Rudolf Kawer's mind.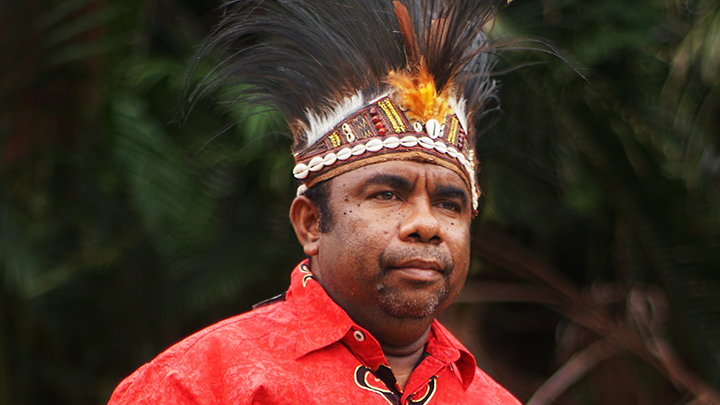 Gustaf Rudolf Kawer/Nelius Wenda. tempo : 167037139029
HE was still a primary student in 1984 when the death of Papuan anthropologist and artist Arnold Clemens Ap rocked his homeland. Arnold was shot to death by Sandi Yudha Command Forces—now Special Elite Forces (Kopassus)—and his body thrown to the sea.
Seventeen years later on November 10, 2011, Dortheys 'Theys' Hiyo Eluay, Papuan customary leader, was also shot dead by Kopassus members. "I thought to myself, these
...
Kuota Artikel Gratis Anda Sudah Habis
Silahkan berlangganan untuk menikmati akses penuh artikel eksklusif Tempo sejak tahun 1971
PAKET TERPOPULER
12 BULAN
696.000
Rp 594.000
*Anda hemat -Rp 102.000
*Update hingga 52 edisi Majalah Tempo
1 BULAN
Rp 54.945
*GRATIS untuk bulan pertama menggunakan Kartu Kredit