Moving Targets
Tuesday, 5 May 2020
In this time of the Covid-19 pandemic, social assistance from the government can be a lifeline for millions of people affected.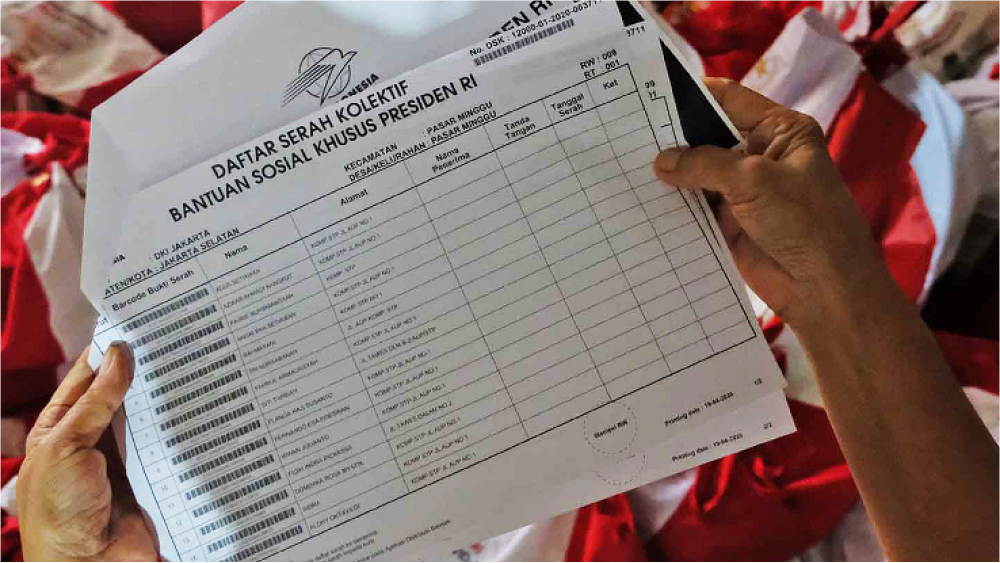 Moving Targets/Tempo. tempo : 166957116677
UNFORTUNATELY, poor data management the last few years has led to the emergency Social Security program launched by President Joko Widodo falling apart on the ground.
The chaotic government policies regarding social assistance for those afflicted by this health disaster were perhaps best reflected in the complaint by the East Bolaang Mongondow Regent Sehan Salim Landjar. A video of Sehan angrily criticizing the overlapping aid distribution
...
Kuota Artikel Gratis Anda Sudah Habis
Silahkan berlangganan untuk menikmati akses penuh artikel eksklusif Tempo sejak tahun 1971
PAKET TERPOPULER
12 BULAN
696.000
Rp 594.000
*Anda hemat -Rp 102.000
*Update hingga 52 edisi Majalah Tempo
1 BULAN
Rp 54.945
*GRATIS untuk bulan pertama menggunakan Kartu Kredit