Mishima
HALF a century ago, Yukio Mishima plunged a short blade into his stomach and disemboweled himself.
Edition : Monday, Desember 14, 2020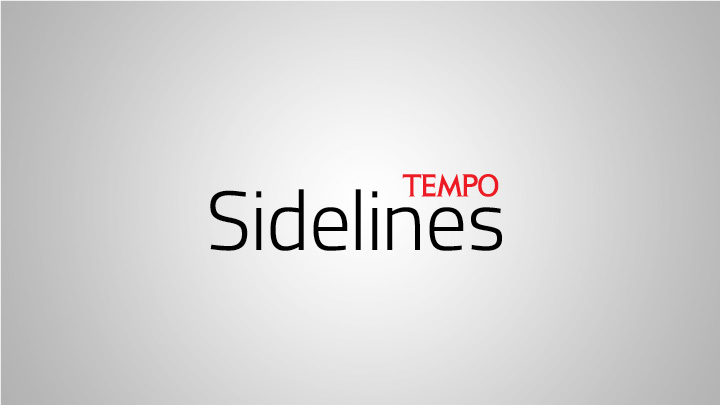 His loyal follower Morita Masakatsu completed the suicide ritual: he swung his samurai sword at Mishima's neck—to bring about a swift death and hasten the end of pain.
But he failed. The sword struck Mishima on the shoulders.
Seeing this, his friend standing alongside took over. He was a renowned kendo player. He succeeded: his sword struck hard and with precision. Mishima was beheaded.
Masakatsu then performed his own ritual suicide, and like his leader Mishima, he prepared for beheading.
Two rolling heads. The floor smeared with blood. A strange and terrifying scene, nightmarish… This all happened on a cold November 25, 1970 in the commandant's office at the military headquarters of the Eastern Command at Camp Ichigaya in central Tokyo. And the commandant, General Kanetoshi Mashita, could do nothing about it.
W251bGwsIjIwMjEtMDUtMTMgMTk6MDQ6MjYiXQ
A few minutes before, when Mishima entered his room, the commandant had not suspected that this famous writer of amazing prose in 24 novels, a Nobel Prize nominee, was going to commit suicide in such a dramatic way. Mishima was accompanied by four uniformed young men; they were members of the Tatenokai, the 'Shield Society' militia that Mishima had established. With no warning, they bound General Mashita to his chair and gagged him. Then they forced him to gather all the troops to hear Mishima give a speech…
Standing on top of a high wall that encircled the barracks, and wearing a bandana emblazoned with words from samurai history, Mishima called for a coup d'etat. He wanted to change Japan. The famous writer repeated his well-worn criticism of modern Japan: a country weak, commercial, ignoring its noble traditions upheld by the samurai caste and worship of the Emperor.
History, according to Mishima, had to be turned around.
He did not finish his speech. From the soldiers, a heckler called out, "Madman!"
Mishima stopped speaking and went back inside General Mashita's room—and committed suicide. Japan and the world were shocked. Mishima carried out seppuku, the centuries-old samurai ritual, for something nonsensical. Why?
He was not mad. He had planned his terrifying suicide a year earlier—and he knew it would be futile. Japan, which had already become part of the modern world and was enjoying it, would never return to the old life that Mishima idealized. His call to war was ineffective, and he knew it. But in a manifesto written four years earlier, he stated that "we have no interest in efficiency."
Mishima compared his militia to the Japanese kamikaze pilots in World War II: patriots prepared to die by crashing their planes into American ships. But he forgot that those suicide pilots died in the hope that they would be effective tools in defeating the American armada in the Pacific. Whereas, to Mishima, hopes and calculations of achievement of a result were not signs of heroic deeds. Heroic deeds were destruction without hope.
This is also what differentiates him from the hijackers who crashed two planes into the Twin Towers in New York City in 2001. Al Qaeda praised the 'September 11' action as a daring deed opposing American tyranny. But, in Mishima's principle of heroism, their suicide was not as pure as seppuku. The hijackers killed hundreds of people who were not in any state of war, while hoping to enter paradise.
Mishima did not want to kill anyone. When a soldier tried to prevent him binding General Mashita, he merely wounded him on the back. The soldier later said that had Mishima wanted to, he could easily have killed him.
There was no urge to kill, nor was there any beautiful promise of the afterlife. Mishima believed only in the beautiful moment of death—a moment pure, happening once only, that makes death seductive with ecstasy. Like orgasm, like poetry. "Perfect purity is possible if you turn your life into a line of poetry written with a splash of blood," he wrote in his novel Honba (Wild Horses).
Blood—the physical element that to Mishima seemed inseparable from the image of death as beauty. If there is something awe-inspiring at the moment the soul is freed, it is not because the spirit frees itself from the human physical element, the place where blood flows. Mishima, who did body-building to hone his muscles, did not see man as 'the brain' supported by the body.
He criticized modern life which—with rationalism as its mainstay—is increasingly alienated from the role of the physical, the non-rational part of man. Indeed, he had not experienced the digital age, when the physical is no longer necessary in work and conversation. Even so, Mishima, like many other thinkers and artists, was disturbed by the power of rationalism when 'brain' trivializes 'brawn' and man is who knows where.
Today he would probably commit suicide many times over. He would be faced with something full of promise, but very distant from the physical: terrifying intelligence, bloodless life and death, artificial intelligence. I do not want to follow Mishima, but I still want to hear his anxious heartbeat.
GOENAWAN MOHAMAD