Familocracy
Democracy begins as scandal.
Edition : Tuesday, Desember 22, 2020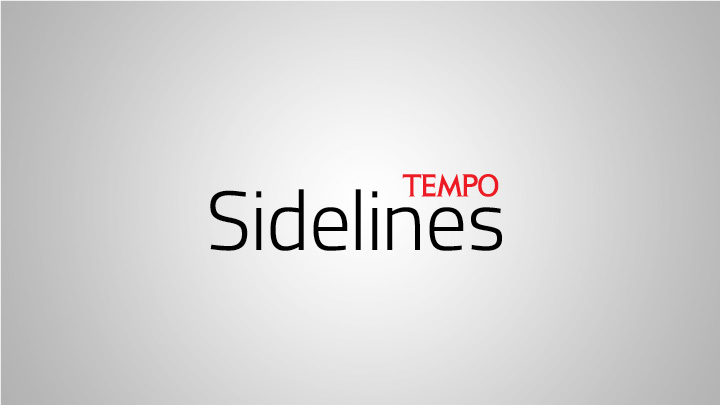 DEMOCRACY begins when someone—or a group—considered improper, gradually or emerges, obtains a voice and power within a social order that was previously depicted as a structure with stable dignity.
It starts with the definition of 'suitable' and 'unsuitable'. Since time immemorial, particular requirements have been institutionalized so that a person can be considered suitable to rule. Maybe since Plato in Ancient Greece: he formulated the axiomata or qualifications to rule—what in Javanese tradition we call bibit, bobot, and bèbèt, breeding, background and bearing when evaluating whether someone is acceptable or not.
Plato's conditions are not unusual for an anti-democratic political thinker: to lead, he said, a person must have the correct breeding—they must be born at a particular time and to a certain group. And of course they must have background and bearing—they must have authority and strength in their relations with others.
Plato's other all important condition: power must be that of those who 'know' over those who 'do not know'. In his depiction of Kallipolis, the perfect city, the king is also a philosopher.
But Plato acknowledges another qualification: leaders can be produced from the unpredictable 'choice of god'. Like a lottery.
W251bGwsIjIwMjEtMDUtMTMgMTg6Mzg6NTciXQ
If we follow Rancière (as I do), this is precisely the feature of democracy. Rancière writes in Eleven Theses on Politics, there is no party that holds 'title', any special status that a priori has the right to determine choices.
In democracy, the result of that choice is entirely like a drawing of lots (le tirage au sort). At the basis of every lottery is equality. So-and-So who is not nobility, not the child of an official, not an expert, not anything at all, can appear—like winning the lottery—and govern. And that is 'scandal', which in Javanese wayang (shadow puppet) is depicted in the story Petruk Becomes King.
But while in the wayang world Petruk-the-commoner-servant-and-clown is made into a figure of fun, in Rancière's view, Petruk signifies the fragility of the political construct originally depicted as a special arena. Petruk is crudeness signifying that there is no special site, including power.
In Indonesia today, when democracy has become oligarchy—people's assemblies filled with those led by political bosses controlling the parties as though they are their personal stables—we need Petruk. We need scandal, especially when we are seeing a tendency slowly developing out of oligarchy: I call it 'familocracy'.
Familocracy is the domination of the political space by elites formed from family connections—we know this well. Familocracy was built in the recent 2020 regional head elections: about 30 candidates were wives, children or children-in-law of the previous elite. This is legal, of course, but what is 'legal' is not the same as what is wise—which is to acknowledge one's own limits because one is aware in life of one's fellows.
Familocracy, like oligarchy, holds a fatal flaw, one even more gaping. While the basis of oligarchy is wealth—often obtained through hard work—the basis of familocracy is something one gets with no effort at all: connections of biology. Oligarchy can still produce a strata that is solid; not so familocracy. The new elite is like a parasite: an organism that lives only because it clings to the body of another one.
Slowly or swiftly it shapes regeneration that is weak and closed. There are no new elements from outside of its surroundings. Familocracy is political narcissism: I am the best and must be continued and multiplied. There is no need for any alternative.
There is a feeling of anxiety that the 'new'—and different—will either break, or cause to deviate, what is considered 'already fine', comfortable, and malleable. Familocracy springs from the desire for continuity—with no awareness that in politics what occurs is always pseudo-continuity.
Dynasties can never reproduce themselves. Every reproduction, every repetition, holds difference. Sultan Agung from Mataram was followed by his son, Amangkurat, but the heir was no continuation. He destroyed his legacy. Mataram never rose again with new glory.
When the first criterion for selection for leadership is 'descent', it is forgotten that descent cannot easily change into survival of the fittest.
History is not a wayang story. History is not made up of just five Pandawas and 100 Kurawas, with demons, ogres and clowns, 'you-again-you-again', unchanging—even when fighting, winning and losing. Unlike wayang, history is built with scandal: places where power is thought empty, not yet booked, that can be filled by anyone at all, even Petruks.
Or, more correctly, history shows that power is never situated, it is always contingent, and always shaped by difference and conflict within its changing self. Familocracy is born from desire blind to that.
Goenawan Mohamad