Itihasa
Revenge, retaliation, and dark characters make us feel something more than just addiction to stories of violence; we feel that we are discovering stories about 'justice', and turn them into moral discourse.
Edition : Monday, March 22, 2021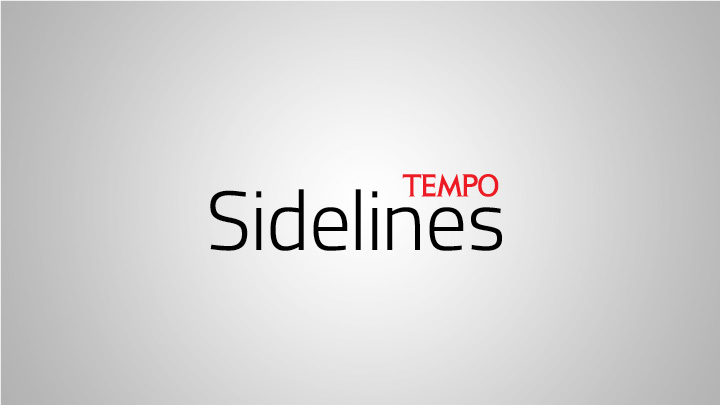 OUR imagination needs something dark and negative: this is what has perpetuated the Mahabharata over centuries. Since 400 BCE, the epic has been reread, reproduced and reinterpreted; yet still we are delighted when Bhima drinks the blood of his combat victim Dursasana. Generation upon generation applauds when Drupadi, the wife of the Pandawa, washes her hair in the fresh blood of the slain Kurawa prince. Vengeance is held in a way that excites us—and, as in martial arts films or Star Wars, can fascinate us.
Revenge, retaliation, and dark characters make us feel something more than just addiction to stories of violence; we feel that we are discovering stories about 'justice', and turn them into moral discourse.
Dursasana, according to contemporary readers of the Mahabharata, is the opposite of what is 'moral'—even though there are in fact very few scenes in the epic to support such a judgement. Usually we only remember him as one of the Kurawa princes who on that doomed night of gambling was drunk on victory and rice wine. He tried to strip Drupadi naked and rape her in front of the gathering; Bhima vowed that he would drink Dursasana's blood in revenge. But apart from that incident, what else makes Dursasana like Darth Vader?
I do not know how the Mahabharata was formed. The epic is long; the poem consists of almost 100,000 couplets, or seven times the Illiad and Odyssey combined. It is impossible that Vyasa the sage composed it all.
W251bGwsIjIwMjEtMDUtMTMgMTk6NDg6NTIiXQ
We can see the Mahabharata as a historical record or itihasa about political conflict between two branches of the Bharata clan around 2,500 years ago. But it is also a teaching of dharma, moral law. As it grew to around three times its original length—and moved further from the place and time of its composition—the Mahabharata emphasized its moral teaching aspect by personifying cruelty in a series of 'dark' characters—as epitomes of evil. In wayang kulit and wayang golek audience scenes in Java, the Kurawa are always arrayed on the puppet master's left; the Kurawa and ogres cannot move places.
But the Mahabharata's nature as itihasa was not lost. As narrative, humans and events appear as complex, resisting reduction to one-dimensionality.
Maybe this is why one cannot make any simple judgment of, say, the figure of Durna in that war. I think of the origin of this teacher of warriors as a real living figure. He is not as simple as our imagining of him today.
These days the name 'Durna' is a curse. He is the evil that condones the side of wrong—even though there are not many scenes in the Mahabharata that show him as fit for such condemnation. Meaning when someone is made merely an element of moral narrative, they are produced in a single, stagnant motif. We even ignore Durna's unjust death which the Mahabharata describes. After 15 days of battle, the Pandawa princes plot to kill the undefeated old brahmin. They spread the lie that Durna's son Aswatama has been killed in combat. Durna is shaken. He feels his future gone. So he puts down his weapons and sits in meditation at the edge of the Kurusetra battlefield. At that moment, the Pandawa command officer, Drestajumena, comes and beheads Durna while in devotion.
So who was on the path of dharma, and who was transgressing it? Drestajumena knew that Durna had been deceived. Aswatama was not dead, but rather an elephant of the same name that had been deliberately slaughtered and commemorated to trick Durna. And it worked.
The Mahabharata does not wipe this Pandawa crime. The epic acknowledges that Durna (or anyone) cannot be cursed continuously. The text returns to being an itihasa that attempts to record a character in all his or her complexity. And at that moment, it actually becomes valuable dharma.
Stories can satisfy our need for dark and negative figures, but by acknowledging the historicity of a character, narrative cannot shape that character entirely as it wishes. Durna does not stop at being merely an element of the Kurawa, and the Kurawa cannot turn into merely an amoral clump. As T.S. Eliot said in his poem Gerontion, "History has many cunning passages, contrived corridors."
But itihasa can be changed into moral teaching, and people can be lured into demarcations of their own making: there is the 'us'—who are right, there is the 'them'—who are wrong. Even narrative conceals the politics that makes 'them' fit for separation. In the early 18th century, Paku Buwono I introduced the 'foreign audience scene' or 'jejer wong sabrangan' into the performance structure of wayang kulit: from then on, the 'foreigners' on the puppet master's left were grouped with the 'amoral'. The ruler placed 'them' as enemies. And what was being established? Not any new moral order.
It would be pointless for the Mahabharata to become merely a story of revenge. Revenge makes us feel we have the right to do things that actually we do not want to become patterns in life. We need to confess our sins.
In the Bhagavat Gita, Krishna—who is worshipped as an incarnation of Visnu—confesses: dyutam chalayatam asmi, "I am the gambling of cheats." Gambling, dyūtam, is the path that welcomes uncertainty; cheats show how wrong it is to think there is only one principle promising good.