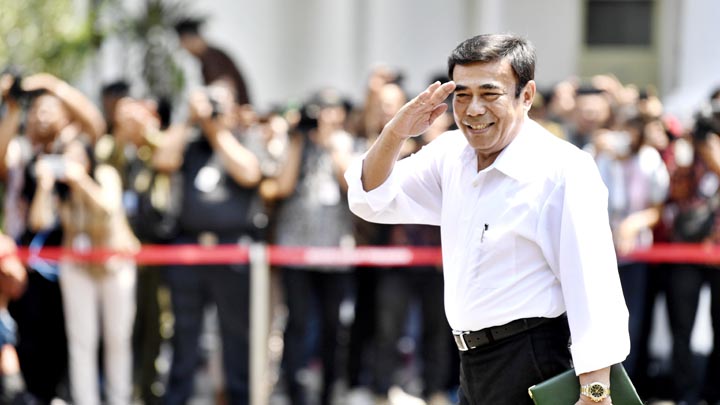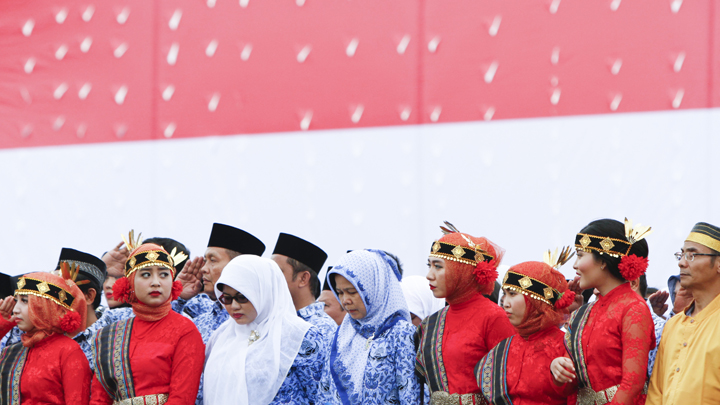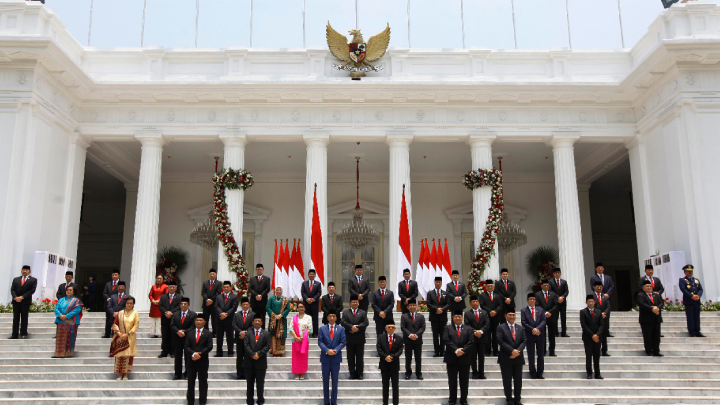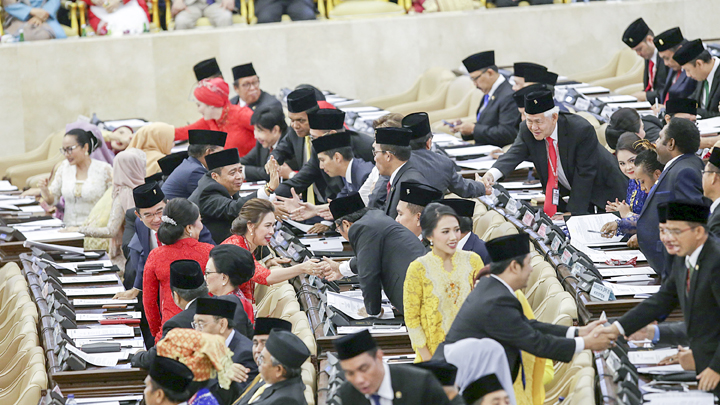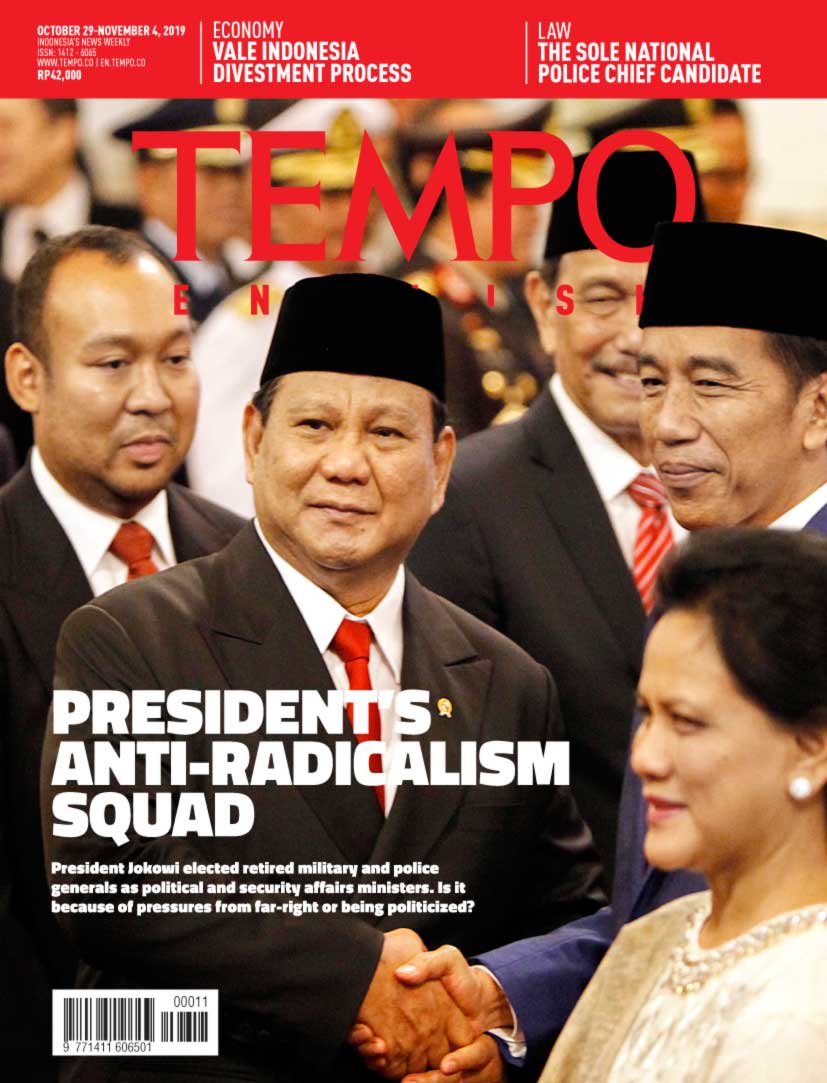 Edition 29 October 2019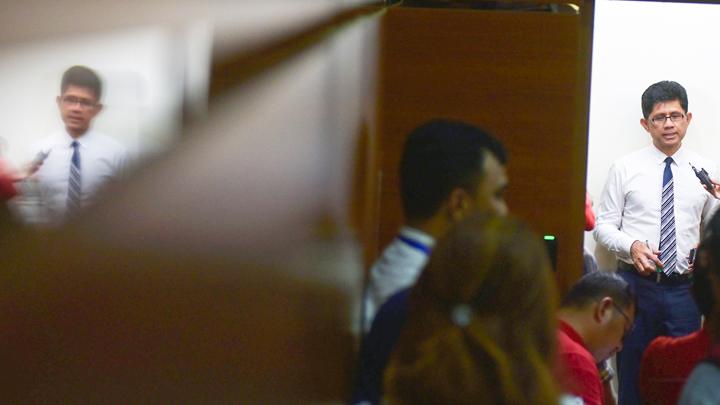 Some provisions of the revised Corruption Eradication Commission Law are contradictory. The law enforcement process has stopped.
Interview
Mohammad Mahfud Md., Coordinating Minister for Political, Legal and Security Affairs: Separatism Is Worse Than Radicalism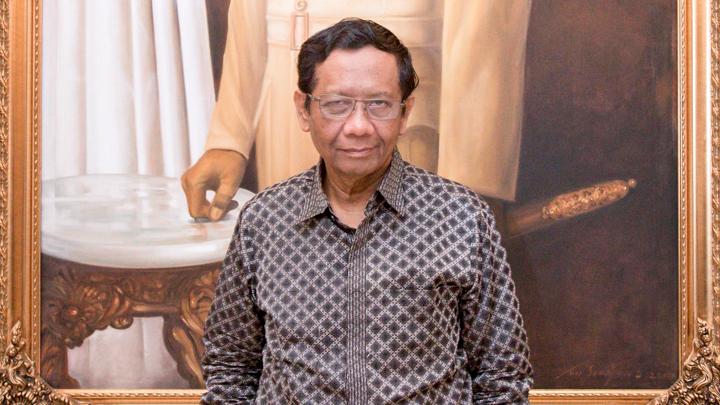 LAST Wednesday, October 23, was a long day for Mohammad Mahfud Md. He was at the Presidential Palace bright and early to be sworn in as the coordinating minister for political, legal and security affairs.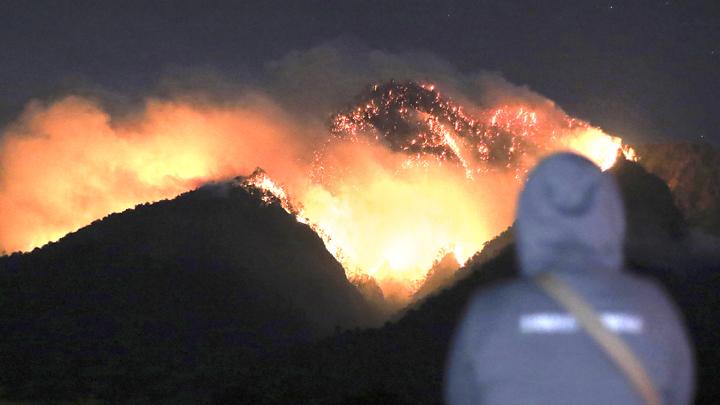 THE fire that engulf Mount Ranti is seen from Tawonan, Taman Sari, Banyuwangi, East Java, Sunday, October 20. Strong winds in Mount Ijen Natural Park have caused trees to tumble and fires on Mount Ranti and Mount Widodaren to spread. ANTARA/Budi Candra Setya
Sidelines
Warfare has its own attraction. The 'military' are not always a group of stiff faces. And not only as on Army Day when the Indonesian Air Force gave an acrobatic display and about a thousand soldiers danced the Gemu Famire. There is also an imagining of attraction in the field of killing.
Easy to Read and Trustworthy
Subscribe
Get 45% discount on every TEMPO subscription package purchase.