When Females Fight
For the first time a female boxing championship was held in Indonesia. Some used their feet, others had to rush to the restroom.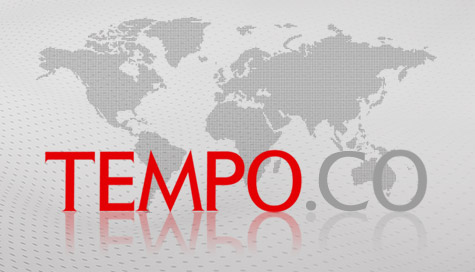 IBU Nina carefully covered her daughter's fingers with tape. The veiled woman then put on the boxing gloves on her daughter. And, in the blink of an eye her daughter, Herliana Ali, 20, turned into a female boxer like Layla Ali, the daughter of the legendary Muhammad Ali.
When Herliana climbed into the ring, her mother's eyes did not leave her daughter. Fighting in the 52-kilogram class, last Tuesday evening, Herliana, representing Jakarta, faced Veronika Nikolas of North Sulawesi. Forty-four female boxers from 14 provinces joined the championship held at the Bulungan Sports Arena, South Jakarta, May 17-21.
The mother showed no signs of anxiety. It was Herliana's father, Muhammad Ali, who was upset. Watching his daughter hesitating to punch, he endlessly shouted instructions. "Try hook and upper cut…, upper cut…!" he shouted. The result was not bad. In the first round, Herliana seemed to outdo her opponent.
It was the first official championship held by the Indonesian Amateur Boxing Organization (Pertina). Previously, female boxing events had been frequently held, but those were only exhibitions. Although this was official, do not expect the boxers to have prepared accordingly. This is because the committee only sent invitations to the regional organizations around three months earlier.
Only then did the regional organizations begin to recruit their athletes. Because of the limited time, almost all of the boxers were selected only from sports colleges or high school students.
Take Nanggroe Aceh Darussalam province as an example. Noorlena, a lecturer at the Unayah Sports Instructor College, Aceh, appointed some boxers from her own college. Besides, she also took boxers from elsewhere, such as her friend's daughter. She persuaded her friend to let her daughter fight. "She's a tomboy, and it turned out my choice was correct," said Noorlena.
Noorlena may be the first woman here to become a boxing coach. Uniquely, the four boxers she brought to Jakarta, daily wears the jilbab, the Islamic head cover for females. "In Aceh, every women must wear jilbab, so we train wearing our jilbab," she said. During the competition, they did not wear it, but their bodies were entirely covered in tracksuits. Moreover, they already wear protective headgear.
North Sulawesi appeared to take it seriously. Coincidentally, there is a training venue there—the Pertiser Boxing Club—which since six months ago has had some female trainees. The same was Central Sulawesi, the province that sent the biggest team with eight athletes. The others, like Jakarta, Aceh, and West Sumatra only fielded four to six boxers.
Herliana was one of those lacking in training. Muhammad Ali, her father, an amateur boxer in the 1980s, said she was only prepared in six days. But Herliana, now a student in one of the universities in Jakarta has long-trained in martial arts such as wushu and kickboxing.
Due to her lack of training, Herliana seemed overwhelmed in the second round. She only relied on her jab and straight punches. Her opponent, Veronika, on the contrary, was more agile and a couple of times her hook found its mark.
In the final round, Herliana made a fatal mistake; she raised her foot and it ended in her opponent's stomach. Immediately the referee gave her a stern warning. Eventually Veronika won on points. It was considered the most exciting fight of the evening; more than half of the other fights were stopped early as they were regarded to be one-sided.
"Oh, man, I lifted my leg unintentionally. Why didn't you tell me," said Herliana to her coach, Erik van Ernst. "It's OK, just forget it. Later you must train more to improve your technique," said her trainer.
The mistake made by this short-haired tomboy was considered natural, as female boxing competitions are seldom held. Others were more serious. On the first day, one of the boxers did not understand the term "break". When the referee calls it, the two boxers should take a step back and then fight again. But one boxer went straight to her corner.
Female boxing matches are quite different from the male events. Take for instance Kristina M. Simarmata from North Sumatra. When she was announced the winner, she did not approach the team's officials, but she ran straight to the restroom. "Wait a minute, I have to pee," said the final-year student of Medan University to her coach.
They were not used to the situation in a match. Moreover, they are amateurs; they have other activities outside the ring. Most are still in high school or at university.
Desi Ambonk, 17, of Jakarta, was only introduced to boxing a month ago. "I'm a student at 110 High School, Semper, North Jakarta, I'm active in fashion, and I often get to sing dangdut from stage to stage," said the attractive dark-skinned girl. It was not surprising that she was eliminated in the first round in the 52-kilogram class.
"Being a referee for female matches is no different from being one in a male match, but we must be more patient. There was a lot of poor technique and funny incidents," said Bruce Lilipori, one of the referees. "Most often the mistake was open glove," he added.
Open glove, hitting with the inside of the glove, is a basic mistake that should not happen. "But I also often find it done by young male boxers," Bruce added.
Although she also frequently made technical mistakes, Veronika, Herliana's defeater, was quite skilled. The 18-year-old from Manado has been training seriously for six months at Pertiser Boxing Club. Earlier, she was known as a karate green belt. Daughter of a construction worker, she hopes that boxing may improve her family's livelihood. "Maybe not now, but I hope boxing may improve our economy," she said.
Veronika was right. In the current national championship, the prizes are not much. The contender selected to be the prospective boxer received Rp1 million, the favorite Rp750,000, and the talented got Rp500,000. The organizers paid the lodging and transportation fees, but the pocket money was only Rp10,000. "The target of the championship was as an introduction to the public," said Ferry Moniaga, chairman of the organizing committee.
How about safety? "I assure you that there is no problem," said Rahim Soemadilaga, 70, a doctor who is experienced in sports. Not only headgear, but the boxers must also wear body protectors for their chests.
All this time, matters of propriety have hindered the development of female boxing in Indonesia. The Indonesian Ulama Council (MUI) once said that boxing was considered improper for females. But later the advice was reduced, and Pertina actively observed prospective female boxers in the country. Moreover, at the upcoming 23rd SEA Games in the Philippines in 2005, female boxing will be officially held.
In the first championship, it was seen that quite a few women were interested in becoming a boxer. There were even parents who consciously prepared their daughters to become boxers, such as the Muhammad Ali family. He manages Herliana and his other children daily. That is why he was quite disappointed when his daughter lost. "Actually Herliana's main strength is her uppercut and hook, but her coach instructed her to use jabs and straights often," said Ali.
Ibu Nina was not too sad. She seemed able to endure seeing her daughter being rained with punches. "I'm used to seeing Herliana train. I'm not worried seeing my daughter fight in the ring," she said.
Andy Marhaendra