Less Than Desirable Effect
Four months into his vice-presidential candidacy, some consider Ma'ruf Amin as contributing little to Joko Widodo's popularity.
Edition : 18 Desember 2018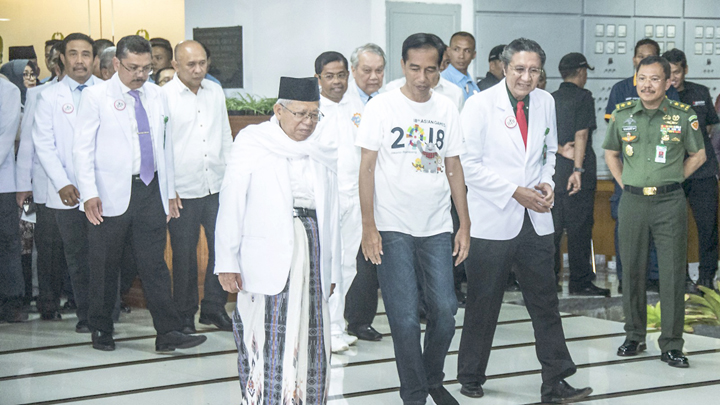 IRSYAD Djuwaeli is frequently asked the same set of questions when he makes his rounds around Banten to campaign for presidential and vice-presidential candidates Joko Widodo and Ma'ruf Amin. The last time was two Wednesdays ago, when the head of the Banten region Bravo-5 team went to Cimanggu in Pandeglang. "They would ask who and where Ma'ruf Amin is from. 'Why haven't we hard [of him]?' But a lot of people k
...