The President's Solo Team
At the State Palace, Joko Widodo relies on those who have been by his side since his time as Solo mayor. The President also heeds his family's advice.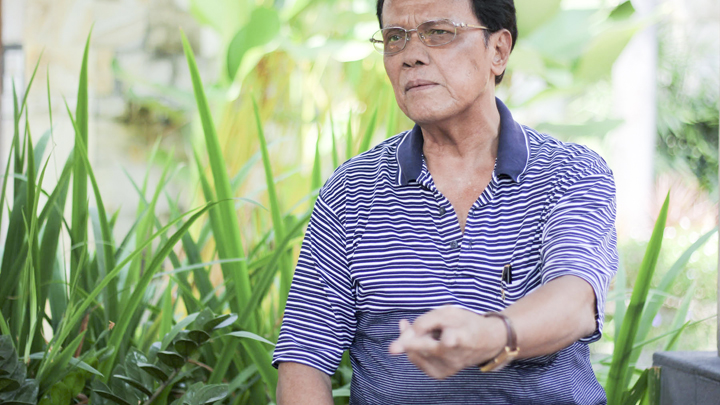 THE numerous slanders against Joko Widodo finally moved Miyono Suryo to respond. During the launching of the Jokowi Sympathizers Movement Commando Post at the Sumber Administrative village, Sukarata, Central Java, on February 12, Miyono warned that the tactics employed by the opponents of Jokowi, a nephew whom he considers his own son, had gone overboard. "Numerous insults are thrown at my son, Jokowi," said Miyono.
Jokowi's uncle from his mother's side has played a role in his political career for some time. Before delving into politics by becoming the mayor of Solo, Jokowi met with Miyono to express his intentions. Miyono then formed a small team to communicate with political parties. It was also through Miyono's network that Jokowi became acquainted with F.X. Hadi Rudyatmo, chairman of the Surakarta chapter of the Indonesian Democratic Party of Struggle (PDI-P) and Jokowi's deputy mayor of Solo from 2005 to 2012.
Long before that, Jokowi was able to proceed with his education smoothly thanks to Miyono. Jokowi's mother, Sujiatmi Notomiharjo, once said that his brother always paid for Jokowi's schooling. Jokowi went to the same school as Miyono's eldest son, Triyono Budi Warsito. "Jokowi's uncle is a good man. We often invite him to discuss many issues," said Sujiatmi, as told in Tempo, June 30, 2014.
When he entered the State Palace, Jokowi took with him one of Miyono's sons, Andi Wibowo, to assist him. Andi was given the assignment of leading Jokowi's social media team. He involved professional consultants, among others from Provetic, a communications and social media analysis consulting firm. The 'airborne' team is headquartered near the State Secretariat. "During the campaign season, the team has to be mobile because regulations forbid the palace complex from being made a location for campaign teams," said our source, who understands the team's work.
Andi was not willing to explain his role in managing Jokowi's social media presence. "I don't want to be written about, so let's not discuss it yet," said Andi on Friday, April 12. Meanwhile, Provetic Chief Executive Officer Iwan Setiawan said he was in a meeting when we asked him for confirmation. "Apologies, I'm in a meeting with a lot of people," said Iwan. When we contacted him again, Iwan did not answer his phone.
---
Apart from his family in Surakarta, Jokowi's small circle includes a team of people who had been at his side since his tenure as Solo mayor. The group is known as the 'Solo Team'. "It's only natural that the team is called the Solo Team because Jokowi is from Solo and the members are also from the same city," said Eko Sulistyo, one of the team's members.
---
As a direct cousin, Jokowi listens quite closely to Andi, who introduced Arcandra Tahar, deputy minister of energy and mineral resources, to Jokowi. In an interview with us in August 2016, Arcandra said Andi was the one who 'carried' him to the State Palace. The two have been friends since their time at the Bandung Institute of Technology. Both Andi and Arcandra went to university in the United States. "We're close," said Arcandra.
On certain matters, Jokowi also listens to advice from his two sons, Gibran Rakabuming Raka, 31 years old, and Kaesang Pangerap, 24. Both disagreed with Internet users who were offended with the phrase "new president" mentioned in a tweet about the state budget for research, which was posted by Bukalapak founder and CEO Achmad Zaky. Jokowi's supporters, who felt that Zaky's tweet was an attack against their champion, urged the masses to uninstall the Bukalapak app.
But Gibran and Kaesang went to Zaky's defense, both saying that Bukalapak had contributed to advancing small and medium enterprises. Kaesang mobilized a movement to stop Bukalapak's deletion and to support applications made by Indonesians. After that, Zaky met with Jokowi at the State Palace, a meeting that had been encouraged by Jokowi's children. Through Special Staff Coordinator Teten Masduki, Jokowi appealed to his supporters to stop the movement to delete Bukalapak.
Gibran, who said both he and his brother indeed have a close relationship with their father, denied that he had asked his father to meet Zaky. "I don't have the capacity to manage the President," said Gibran.
Apart from his family in Surakarta, Jokowi's small circle includes a team of people who had been at his side since his tenure as Solo mayor. The group is known as the 'Solo Team'. "It's only natural that the team is called the Solo Team because Jokowi is from Solo and the members are also from the same city," said Eko Sulistyo, one of the team's members.
Eko, now deputy of political communication and information dissemination at the presidential staff office, said the team was initially formed to assist Jokowi during his term as mayor. The team's task was to prepare a plan for Jokowi's visits to Solo's neighborhoods and to ensure that relevant offices would address problems in the field. The team's first members were Eko, former Harian Joglosemar Editor in Chief Anggit Nugroho, and PDI-P politician Putut Gunawan.
When Jokowi became Jakarta governor, he brought Anggit and Eko to the capital with him. Meanwhile, Putut remained in Solo because he wished to focus on his duties as a Surakarta City councilor. Anggit and Eko's work in Jakarta was focused around neighborhood visits. Eko collected data on neighborhoods with chronic problems while Anggrit organized priority visits. Jokowi went to the field armed with the data Eko and Anggit had put in order.
Anggit and Eko's workplace was moved from the City Hall to the State Palace after Jokowi became President. Anggit became Jokowi's personal secretary, while Eko was assigned to the Presidential Staff Office. Anggit still manages Jokowi's visits to the regions and ensures sure that the President's activities go according to plan.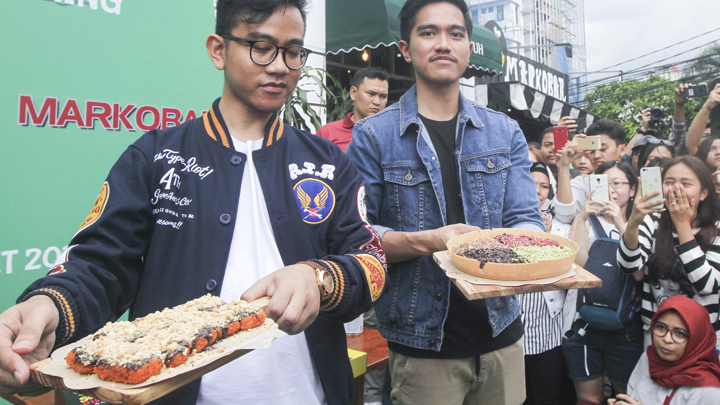 Gibran Rakabuming Raka and Kaesang Pangarep. TEMPO/Amston Probel
Eko has not been too involved in organizing Jokowi's visits since he was assigned to the Presidential Staff Office. According to Eko, he organized the President's visit only once, namely Jokowi's visit to evacuees of the Mount Sinabung eruption in Karo, North Sumatra. "The circle of the President's helpers has grown, in line with his increasingly complex duties," he said.
Outside of the formal structure, Jokowi quite frequently engages in discussion with people he has known since Solo, among others, entrepreneur Billy Haryanto, known as Billy Beras (Rice Billy). Billy often informs Jokowi on market prices for rice. Billy, also in the management of the Indonesian Rice Mills and Entrepreneurs Association, has led a group of rice traders to lunch with Jokowi at the State Palace on several occasions.
Billy's last visit to the Palace with rice entrepreneurs was on January 24. Representing his colleagues, Billy informed that rice prices and supply at the Cipinang Central Market in Jakarta were under control. He guaranteed that there would not be a significant spike in the price of rice and recommended Jokowi to forego frequent visits to rice markets. "I guarantee it's safe, which is why I told the President not to come to Cipinang. What for? It would just be exhausting," he said.