Disability Coverage
My heartfelt thanks for the special report entitled A Few Good Men in Tempo's March 12-18, 2019, edition. I must admit the report favorably boosted my popularity while I was campaigning for a legislative seat at Senayan.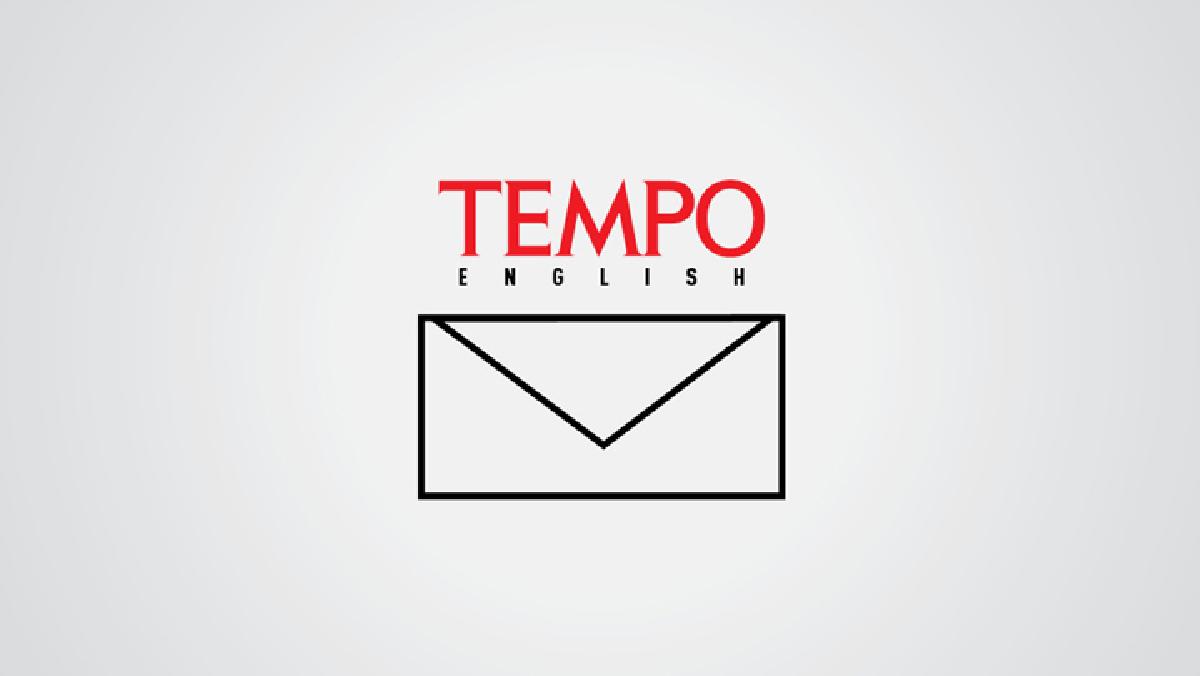 However, what is more important is the Tempo article has made myself and my diffabled colleagues throughout the country feel we are not alone in our struggling for greater justice and equality in Indonesia. We still have a long way to go to protect and to provide equal access and opportunities for vulnerable groups: the disabled people, the elderly, women and children. Let us hope we can continue keeping our hands joined for an inclusive Indonesia.
Anggiasari Puji Aryatie
Yogyakarta
Eds-You are welcome. We wish you a success!
---
Disappointed by Indomaret at Tanjung Barat Station
ON April 5, 2019, at around 22.36, I bought a Pantene Pro-V [naturecare], 170-milliliter bottle of shampoo. The shelf price was Rp19,900. After queuing up to pay, the cashier said the shampoo cost Rp26,500. I asked why the price difference. Instead of checking the shelf price, the cashier arbitrarily argued the shampoo had been scanned into the cash register. As I needed small change from my Rp 100,000 bill to pay my online motorbike taxi waiting near the Tanjung Barat Station pedestrian bridge (some 100 meters from the store), I paid up Rp26,500.
I left the shampoo I had paid for to another Indomaret staffer to make a price check. After paying the bike driver, I went back to the Indomaret. The second employee was still at the shampoo shelf although I had walked 200 meters to and back.
He had taken a shampoo bottle of the same brand but of a different variant to the cashier, where he offered to exchange my shampoo without refunding my excess payment of Rp6,600. I became confused. If the shampoo he offered in exchange was indeed Rp26,500 (and I had no idea whether this was so), there should have been a Rp26,500 label on the rack.
I had no choice, but insisted on the first shampoo. The personnel started to grumble loudly. Then yet another staffer tapped me on the shoulder. It seems Indomaret never trains its personnel on shop etiquette. He only sneered when I asked him why he touched d me.
I have decided to stop shopping at Indomaret. Hopefully the discrepancy in shelf and cashier price is not systematic in Indomaret's nature.
Q.A.H. Firdaus
Jagakarsa, South Jakarta
---
Seeking Solution to Cigarette Stub Pollution
SOME time ago a researcher from Truth Initiative stated that cigarette stubs constitute a major marine pollutant. Cigarette stubs, made from cellulose acetate, a plastic hard to decompose, are estimated to contribute up to 40 percent pollution of the sea. Unsurprisingly, cigarette stub waste can be found on a number of coasts and at snorkeling or diving spots in Indonesia.
This has aroused concern over the fate of marine biota as one of the features Indonesia is so proud of. It is undeniable that undersea biodiversity in Indonesia is among the reasons why many tourists are eager to vacation in Indonesia, diving repeatedly at the same or different spots. Cigarette stubs can ruin this in a very short time.
A study published in the Tobacco Control journal has shown that fish in a tank contaminated by cigarette stubs will be killed within four days. The cigarette industry should share the responsibility for considering the management of cigarette stub waste in order to prevent the pollution of top-class environments.
Nirmala Larasati
Jakarta