Deradicalize Papua
A reader proposes the path of deradicalization as an effort neutralize Papua's problem.
Edition : Monday, March 15, 2021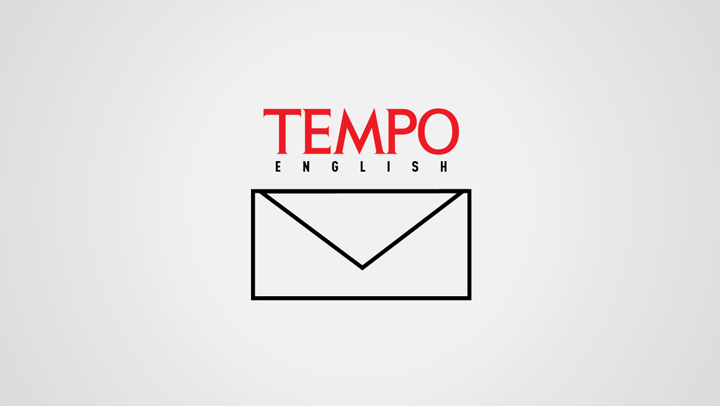 THE problem of armed groups in Papua has extremely increased. Constant armed conflict and the growing body count have the potential to harm unity. State ideology Pancasila's principle of unity is the nation's fundamental identity. As a sovereign country, it is the obligation of the Indonesian to uphold unity and integrity as forces to defend the Unitary State of the Republic of Indonesia.
I propose the path of deradicalization as an effort neutralize Papua's problem. Deradicalization is the best middle course as it does not violate human rights. Deradicalization is an interdisciplinary approach, such as through law, psychology, religion, economy, education, humanitarian values, and social-cultural aspects to reach out to those who have been influenced or exposed to radical thought and are pro-violence.
Deradicalization is an approach that can avoid human rights violations as well as brutal treatments and armed conflicts. This way, the nation's unity and integrity as its fundamental identity according to the Pancasila can remain intact.
Mario Venerial Umbu Zerri
W251bGwsIjIwMjEtMDQtMjIgMDY6NDg6MTMiXQ
Student at the Widya Mandira Catholic University Philosophy Department, Kupang, East Nusa Tenggara
---
Trash Prevents Healthy Living
HEALTH is most vulnerable to trash as numerous disease vectors, such as flies, rats, and mosquitoes, find their home in garbage. Trash also contains pathogens (bacteria, parasites, and fungus). If disease vectors have made contact with items in the trash and go on to contaminate food, food ingredients, or water, upon consumption they can destroy cells in the body, causing the body to be easily infected by diseases, such as typhoid fever, cholera, dysentery, and hepatitis.
We often find garbage on roadsides and in waterways, so that when there is heavy rain, water from sewers will overflow, carrying trash to the surface, and it could be contaminated by Leptospira, which are bacteria found in rodent and cow urine. If we stay in contaminated water for an extended period of time or if there has been contact with an open wound, we can easily catch leptospirosis.
Chemicals, such as lead, copper, chlorine, and plastic trash have also polluted the sea and rivers. If chemicals and microplastics are consumed by sea creatures, which are then consumed by us, this can increase the risk for diseases. For example, seafood that has been polluted with mercury, if consumed over long periods of time, especially by those with low immunity, can create numerous health problems, such as damage to the nerve system and problems in fetal growth and development in pregnant women. At the same time, seafood is a great source for protein, minerals, unsaturated food, as well as the omega-3 fatty acids.
We have to make the commitment to no longer dispose of cigarettes in sewers, or food wrappers, plastic, and bottles on the streets, to no longer discard used batteries in the soil, and to not spit wherever we want. Do not pile trash inside the house but throw them out in the appropriate places. These bad habits can potentially spread germs and viruses. When garbage begins to rot, the smell can spread and attract disease vectors. You can also organize trash into recyclables and non-recyclables—if they contains plastic material. Recyclable garbage can also be categorized into two types, namely, pulp and organic trash from vegetables, fruits, and food.
Healthy living awareness must also be supported by health insurance because medical treatment can potentially drain one's savings. With health insurance, we can, at an early stage, anticipate risk factors that can disrupt our finances.
Ineke Sinaga
Jakarta
---
ERRATUM
THERE is a mistake at the paragraph 20 of the story of Fees for the 8th Floor in March 8-14, 2021 issue of Tempo English. It is written that Penas Prima Utama recorded an agent fee income of Rp267 billion from Arskrindo in 2019. Actually it was Penas that received a part of total Rp267 billion paid by Askrindo to agents from non-subsidiary companies.
Another mistake can be found at the 8th paragraph of the story Investigations Lead to Management Overhaul in the same issue. It is written that Shaifie and Firman were mentioned most by the audit committee report as the persons suspected to have received the commission's share from AMU. It should have been Anton and Firman. Our sincere apology for the mistakes—Ed.