A Blemish on the Green Campus
Monday, 1 February 2021
After he was proven to have committed self-plagiarism, Muryanto Amin's career still sailed smoothly until he became rector of the North Sumatra University. His article, published in a journal lacking in credibility, was used to obtain a professorship. Palace officials are said to have intervened.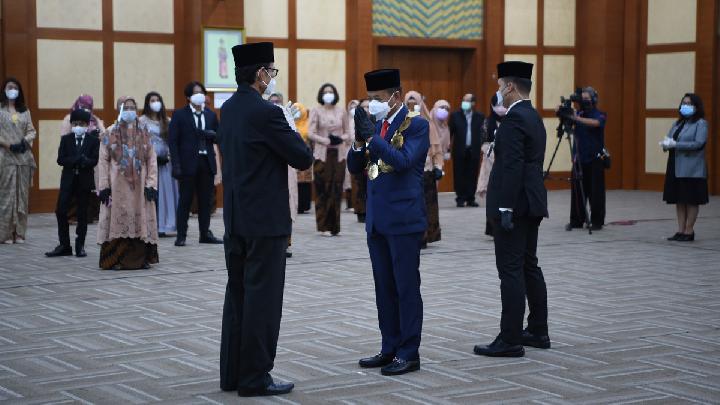 Muryanto Amin (center) during his inauguration as Rector of North Sumatra University at the Education and Culture Ministry, Jakarta, January 28. Education Ministry. tempo : 167013991614
MURYANTO Amin's inauguration as rector of the North Sumatra University (USU), performed in a closed and limited setting at the Ministry of Education and Culture Auditorium on Thursday, January 28, lasted less than 15 minutes. Only his family and a handful of colleagues were allowed to witness the ceremony, which began at 2pm.
Neither was the ceremony broadcast live. In the morning, Minister of Education and Culture Nadiem Anwar Makarim ina
...
Kuota Artikel Gratis Anda Sudah Habis
Silahkan berlangganan untuk menikmati akses penuh artikel eksklusif Tempo sejak tahun 1971
PAKET TERPOPULER
12 BULAN
696.000
Rp 594.000
*Anda hemat -Rp 102.000
*Update hingga 52 edisi Majalah Tempo
1 BULAN
Rp 54.945
*GRATIS untuk bulan pertama menggunakan Kartu Kredit