The Force behind the Rulers
Friday, 11 June 2021
The role of the Indonesian Chamber of Commerce and Industry in the formulation of government's strategic policies strengthened under President Joko Widodo. The result of a privilege of a law inherited from the New Order era.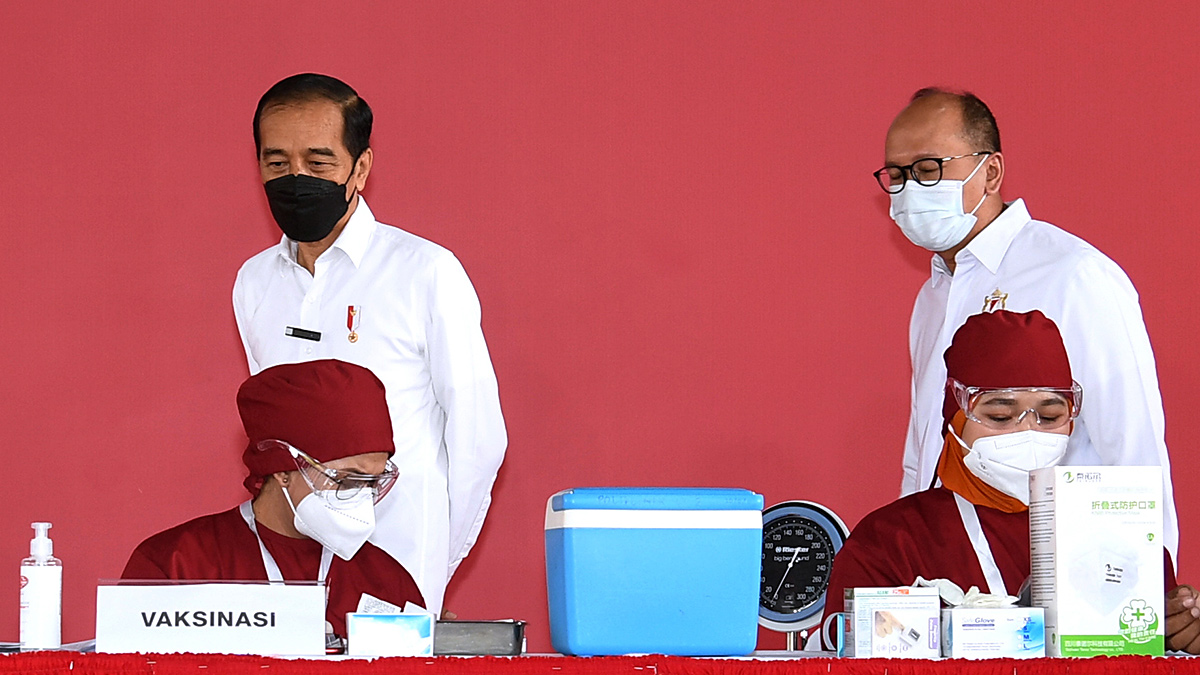 President Joko Widodo (standing, left) accompanied by KADIN Chairman Rosan P Roeslani inspects the commencement of the Gotong Royong vaccination program at Unilever Indonesia factory, Cikarang, Bekasi Regency, West Java, May 18. Antara/HO/Setpres-Lukas . tempo : 167013972374
PRESIDENT Joko Widodo looked happy during his visit to Unilever Indonesia's complex at the Jababeka industrial area in Bekasi, West Java, on May 18. That Tuesday, Jokowi was there to monitor the first roll-out of the private Covid-19 vaccination scheme known as the Gotong Royong Program. Gotong royong is an Indonesian expression that means mutual cooperation. In addition to Unilever, that same morning 17 other companies separately gave free
...
Kuota Artikel Gratis Anda Sudah Habis
Silahkan berlangganan untuk menikmati akses penuh artikel eksklusif Tempo sejak tahun 1971
PAKET TERPOPULER
12 BULAN
696.000
Rp 594.000
*Anda hemat -Rp 102.000
*Update hingga 52 edisi Majalah Tempo
1 BULAN
Rp 54.945
*GRATIS untuk bulan pertama menggunakan Kartu Kredit