The Prodigal Son Denied
Monday, 11 October 2021
Agro Industri Nasional or Agrinas denies being the implementer of the defense ministry's food estate project. But the company's proposal submitted to South Korea exposes its roles in the project.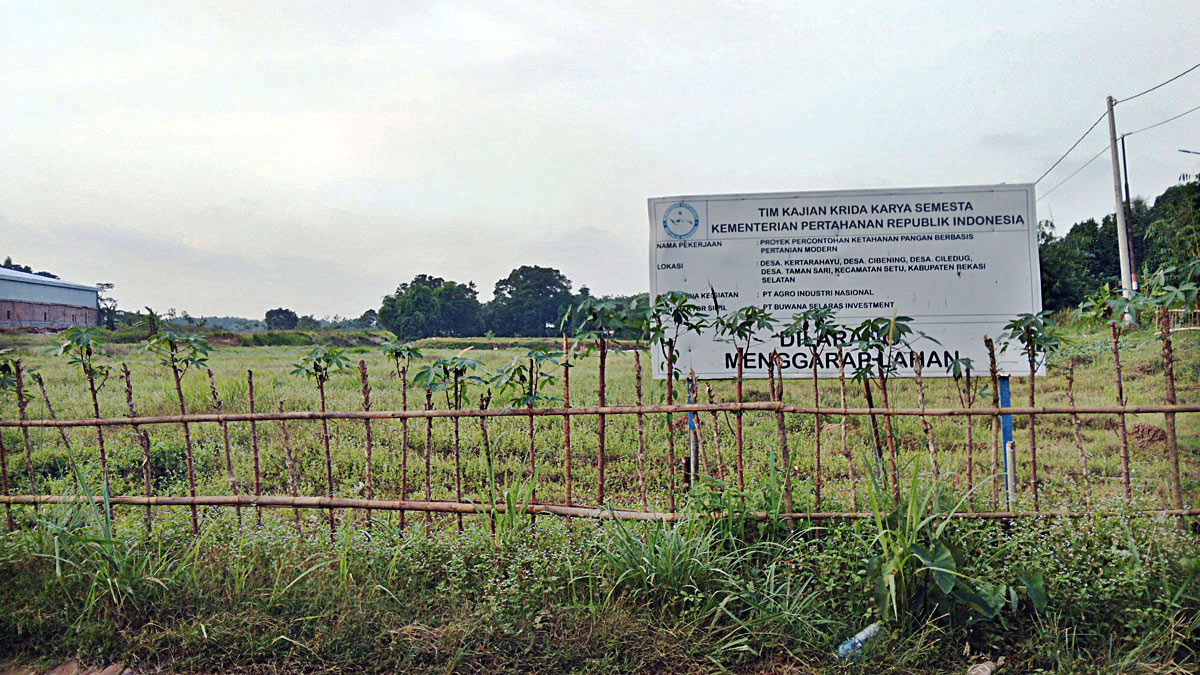 Agrinas's Research and Development Center or Agrinas Capability Center in Kertarahayu village, Bekasi Regency, West Java, September 27. Tempo/Dini Pramita . tempo : 166957455368
CHILDREN in Kertarahayu village in Bekasi, West Java, can no longer fly their kites on a field next to their village. The previously vacant land has been planted with cassava, chili peppers, corn, paddy, as well as fruit trees. According to a sign placed at the front of the property, Agrinas Capability Center owns the plantation.
Agrinas stands for Agro Industri Nasional. On its website, agrinas.id, the company calls the plantation 50 kilometers
...
Kuota Artikel Gratis Anda Sudah Habis
Silahkan berlangganan untuk menikmati akses penuh artikel eksklusif Tempo sejak tahun 1971
PAKET TERPOPULER
12 BULAN
696.000
Rp 594.000
*Anda hemat -Rp 102.000
*Update hingga 52 edisi Majalah Tempo
1 BULAN
Rp 54.945
*GRATIS untuk bulan pertama menggunakan Kartu Kredit