Why Russia Invaded Ukraine
Monday, 18 April 2022
Russia's invasion into Ukraine began with Ukraine's shift in political orientation toward the European Union. Russia was threatened by Ukraine's plan to join NATO.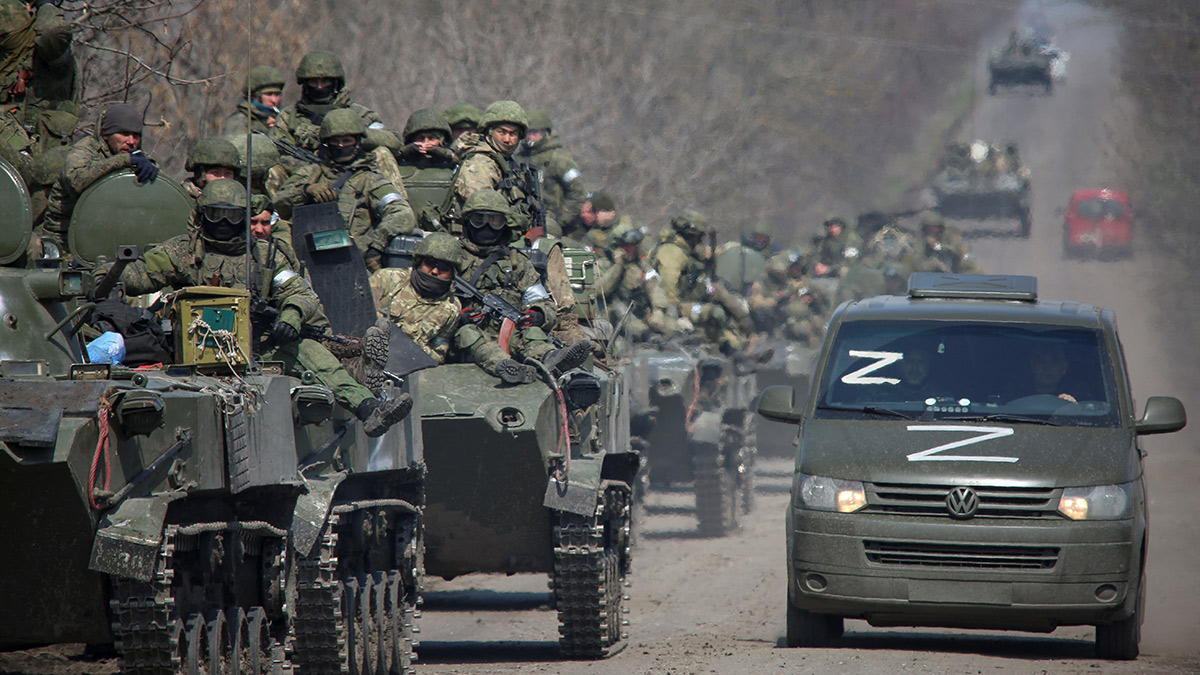 Service members of pro-Russian troops ride on armored vehicles in the course of the Ukraine-Russia conflict on a road leading to the city of Mariupol, Ukraine April 15, 2022. REUTERS/Chingis Kondarov. tempo : 167016901071
IN November-December 2021, around 190,000 Russian soldiers were deployed near the Russia-Ukraine border. In early 2022, United States intelligence warned that Russia might be planning to invade its neighbor.
Russia denied the warning and claimed that the deployment was part of a military exercise with Belarus. "We're not going to Ukraine," Russian Ambassador to Indonesia, Lyudmila Vorobieva, told Tempo on December 27, 2021. But
...
Kuota Artikel Gratis Anda Sudah Habis
Silahkan berlangganan untuk menikmati akses penuh artikel eksklusif Tempo sejak tahun 1971
PAKET TERPOPULER
12 BULAN
696.000
Rp 594.000
*Anda hemat -Rp 102.000
*Update hingga 52 edisi Majalah Tempo
1 BULAN
Rp 54.945
*GRATIS untuk bulan pertama menggunakan Kartu Kredit