PNM and KDM Holds Community Leaders Training
Monday, July 18, 2022
Through this training and mentoring, PNM builds emotional relationships and provides support to customer assistants. #Infotempo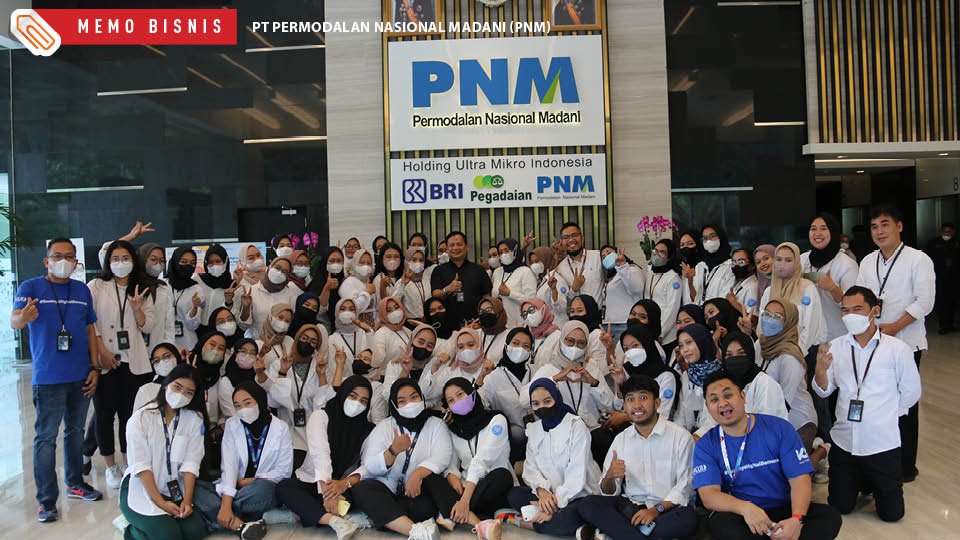 Workshop "Quality PNM Personnel, Supporting MSMEs Upgrading", July 15, 2022.. tempo : 170145780424.
PT Permodalan Nasional Madani (PNM) in collaboration with Karya Digital Madani (KDM) held a Community Leaders Training through the Business Capacity Development (PKU) program. Carrying the theme Quality PNM Personnel, Supporting MSMEs Upgrading, the event took place at the PNM Tower in South Jakarta, on July 15, 2022. It was attended by 180 participants who are assistants to PNM Mekaar customers (Branch Heads and Account Officers) for the DKI Jakarta area.
PNM Mekaar invites Community Leaders as companions for the customers. These companions assisted customers in doing their mentoring and training within the group. The program is aimed to help customer's business to grow significantly. This training is a form of PNM's mentoring commitment in building emotional relationships and providing support to customer assistants. It gives them new knowledge that will help stimulate the growth of PNM customers' businesses.
The event was also attended by Arief Mulyadi as PNM Chief Executive Officer (CEO), Sunar Basuki as PNM Operations Director, Rahfie Syaefulshaaf as PNM Venture Capital CEO, Dicky Fajrian as PKU Division Head, and Catharina Martha as a resource person.
This training was the first meeting for customer assistants planned to be conducted nationwide. The collaboration of PNM's PKU and KDM also facilitates the provision of materials along with social media programs, namely Bakool, MSME Cool Products (PKU), Learning Together with PNM, and Chatting Together with PNM.
The Community Leaders Training was conducted under strict health protocols. "Community Leaders are transformers or agents of change who play a major role in customer empowerment activities in the digitalization era," said PNM CEO, Arief Mulyadi.
As of July 15, 2022, PNM has disbursed financing of Rp87.18 trillion to a total of 12.16 million PNM Mekaar customers. Currently, PNM has 3,500 PNM Mekaar service offices and 688 PNM ULaMM service offices throughout Indonesia serving MSMEs in 34 provinces, 422 regencies/cities, and 5,640 subdistricts. (*)