PNM
Committed to Preserving the Environment, PNM Plants 7,000 Mangroves in Medan
Monday, 1 August 2022
Besides environmental conservation, PNM strives to develop other potential, namely making this area as the center of household businesses. #InfoTempo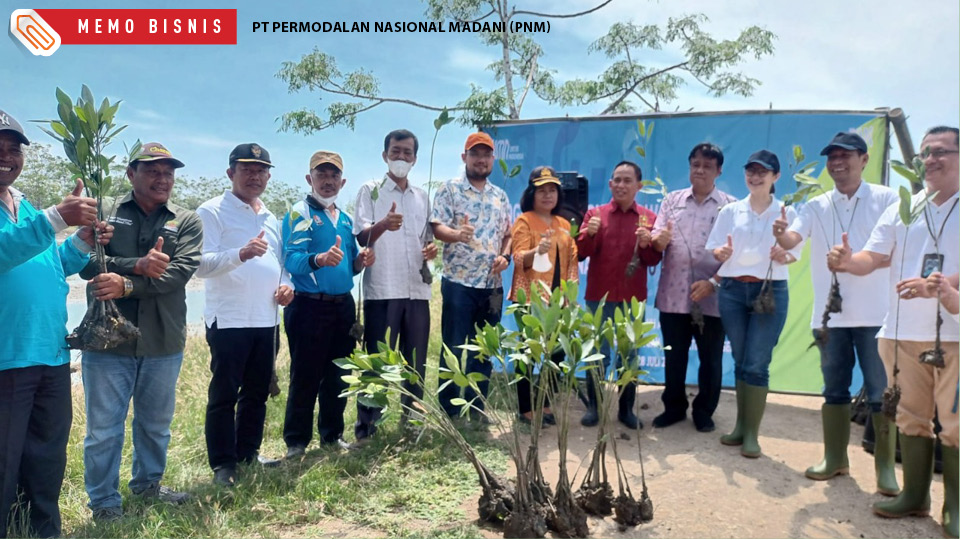 PT Permodalan Nasional Madani (PNM) planted 7,000 mangroves with the Provincial Government of North Sumatra in Pantai Lama, Paluh Atong Hamlet, Tanjung Rejo Village, Medan on Thursday, July 28, 2022.. tempo : 167967416731
PT Permodalan Nasional Madani (PNM) is committed to continuously preserving the environment. One of the attempts is by planting 7,000 mangroves with the Provincial Government of North Sumatra in Pantai Lama, Paluh Atong Hamlet, Tanjung Rejo Village, Medan on Thursday, July 28, 2022.
"Besides environmental conservation, we focus on developing other potential, namely making this area as the center of household businesses which process mangrove fruit and sap into products that can be sold to the community," said PNM Management Services and Partnerships Division Head, Mira Hardjono. She also stated that this activity is part of corporate social responsibility (CSR).
The plan began with the planting of 7,000 mangrove trees at Pantai Lama by PNM Medan Branch employees and PNM customers. Mira Hardjono and Alfian Langkamane as Branch Manager of PNM Medan directly handed over this mangrove assistance.
This activity is part of PNM's concern and commitment to make a real contribution to environmental sustainability, especially the preservation of marine ecosystems. The event was also attended by A. Hutasuhut and Linda Juliana as Representatives of the North Sumatra Provincial Government, Riza Kurnia Lubis as Head of KP3K, Artini Marpaung as Head of the Environmental Agency of Deli Serdang, and Selamat as Head of Tanjung Rejo Village. There were also 10 PNM Medan employees and 15 PNM customers in this event.
As of July 31, 2022, PNM has disbursed financing of Rp 131.30 trillion to PNM Mekaar customers, totaling 12.3 million customers. Currently, PNM has 4,188 service offices throughout Indonesia serving MSMEs in 34 provinces, 443 regencies/cities, and 5,640 sub-districts. (*)