PT PNM
PNM Launched 'Smart Space' in Kemiri Village
Monday, 17 October 2022
The Al Hamid Smart Space is equipped with internet and facilities for children to play. #Infotempo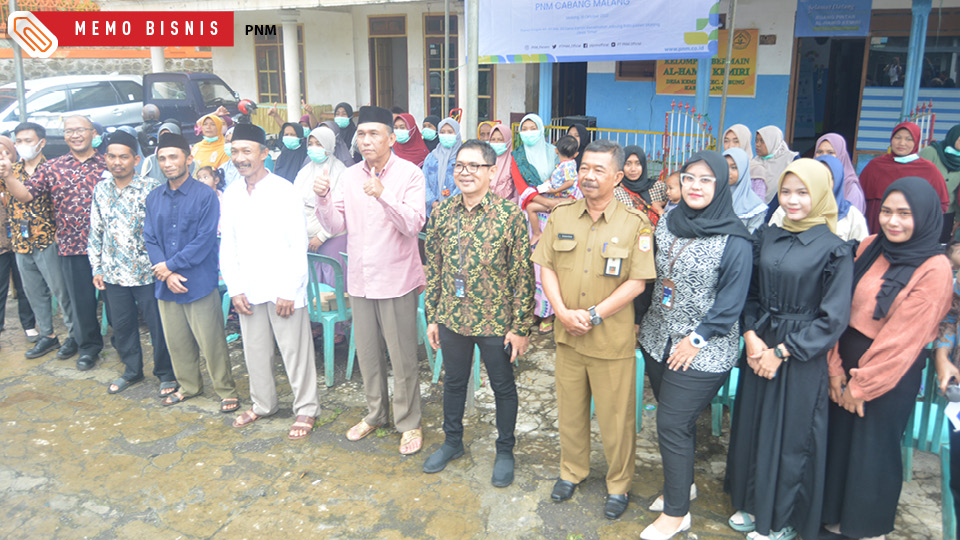 PT Permodalan Nasional Madani (PNM) Malang Branch give donation to children of customers of PNM Mekaar Unit Jabung Malang 9 Regional Malang.. tempo : 167518560498
PT Permodalan Nasional Madani (PNM) Malang Branch disbursed their Social and Environmental Responsibility funds in the form of donation for the education of the children of customers of PNM Mekaar Unit Jabung Malang 9 Regional Malang.
The donation was for the construction of the Smart Space of PAUD Play Group Al Hamid in Kemiri Village, Jabung District, Malang Regency, East Java. The launcing took place on Tuesday, October 18, 2022. The event was attended by Anang Rosyadi as Business Manager of PNM Malang, Edi Tri Wayono as Head of Development and Community Empowerment of Jabung District, and 20 students of PAUD Al Hamid, along with 35 customers of PNM Mekaar Jabung.
The Al Hamid Smart Space is equipped with internet, outdoor toys in the form of swings and seesaws, as well as the provision of nutritional packages.The nutritional packages were given to the children of PNM Mekaar Jabung customers in conjunction with the launching of the Smart Space of Al Hamid.
For information, as of October 16, 2022, PNM has distributed financing of IDR 146.43 trillion to PNM Mekaar's 12.9 million customers. Currently, PNM has 4,138 service offices throughout Indonesia serving MSMEs in 34 provinces, 422 regencies/cities, and 5,640 districts.