PNM Synergizes with PIP to Support Ultra Micro Financing
Monday, 31 October 2022
The financing provided is IDR 600 billion for conventional financing and IDR 1.4 trillion for Mudharabah Muqayyadah financing.#InfoTempo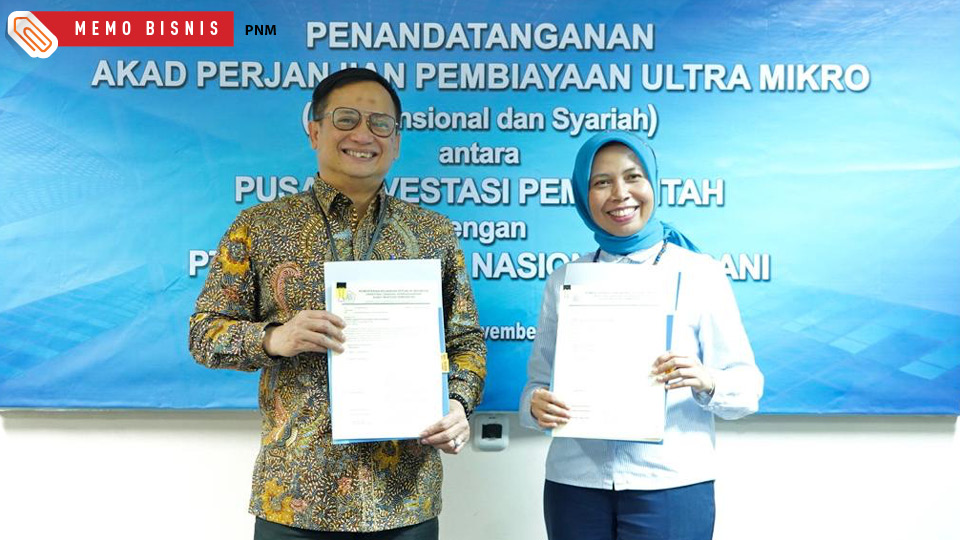 Signing of the ultra-micro financing agreement at the Office of PIP, Menteng, Central Jakarta, on Wednesday, November 3, 2022.. tempo : 167518330455
PT Permodalan Nasional Madani or PNM synergized with the Government Investment Center (Pusat Investasi Pemerintah, PIP) in supporting ultra-micro financing. The synergy was formed by signing the ultra-micro financing agreement at the Office of PIP, Menteng, Central Jakarta, on Wednesday, November 3, 2022.
"With this financing, we hope that PNM will remain a financial service institution that is able to make MSMEs the driving force of the people's economy," said PNM's President Director, Arief Mulyadi.
Arief said that the financing provided was IDR 600 billion for conventional financing and IDR 1.4 trillion for Mudharabah Muqayyadah financing. The financing, which lasts for 3 years, aims to provide working capital financing to ultra-micro businesses to continue to develop their businesses through PNM.
This ultra-micro financing agreement was signed by the President Director of PT PNM, Arief Mulyadi, and the President Director of PIP, Ririn Kadariyah. The signing of the agreement was attended by M. Zeki Arifudin as Director of Receivable Asset Management of PIP, Aris Saputro as Director of Legal and Risk Management of PIP, Muhammad Yusuf as Director of Financing and Funding Cooperation of PIP, Yulianto as Head of Legal Division I of PIP, Hermawan as Advisor of PT PNM , and Tony Wijayanto as Head of Treasury Division of PT PNM.
PNM has disbursed financing of IDR 156.8 trillion to 13 million PNM Mekaar customers as of November 3, 2022. Currently, PNM has 4197 service offices throughout Indonesia serving MSMEs in 34 provinces, 513 regencies/cities, and 5640 districts.