PNMmemo
Positive Impact of PNM for Women's Economic Empowerment
Monday, October 31, 2022
PNM often collaborates with ministries and agencies to provide literacy on many things, from family to stunting. #Infotempo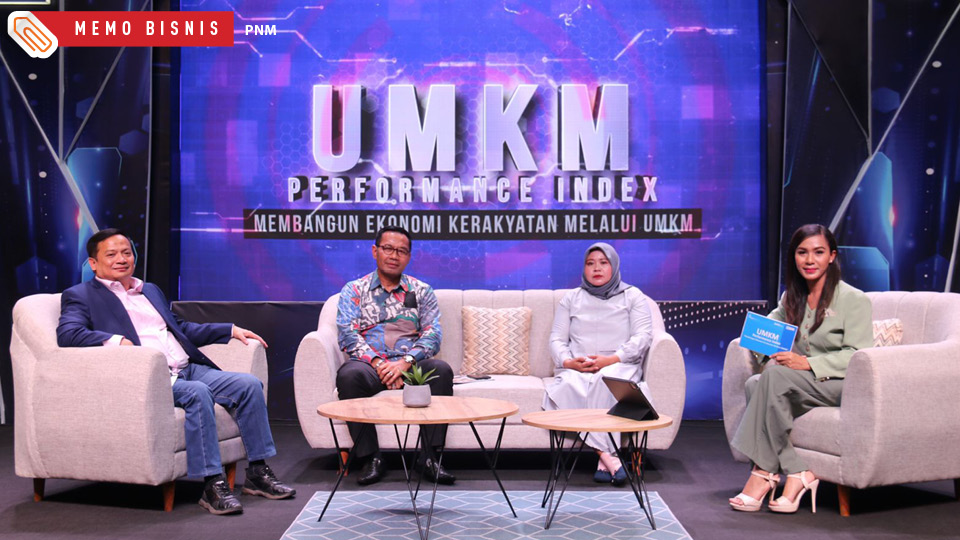 Talkshow "UMKM Performance Index" at RRI Studio, Central Jakarta, on Thursday, November 3, 2022.. tempo : 170123418058.
As one of the companies that are members of the Ultra Micro Holding, PT Permodalan Nasional Madani (PNM) has had a positive impact on the role of women's economic empowerment.
"It is easier for us to penetrate and carry out empowerment processes that we must provide to Ultra Micro actors, the majority of whom are women," said PNM President Director, Arief Mulyadi, at a talkshow entitled "UMKM Performance Index" at RRI Studio, Central Jakarta, on Thursday, November 3, 2022.
PNM cooperates with ministries and other agencies in order to provide literacy for customers, including the involvement of the Ministry of Women Empowerment And Child Protection and the Military Regional Command to provide literacy on family, parenting, and stunting. This is necessary to increase and strengthen the role of women in household resilience.
PNM has a Weekly Group Meeting (Pertemuan Kelompok Mingguan, PKM) program, which can be a place for PNM Mekaar customers to discuss. PKM also often holds trainings according to customers' needs. "So at the group meeting, socialization tools were prepared in a simple way, facilitated by assistants in the field called Account Officers," said Arief Mulyadi.
The Director of the Development of Employment Opportunities of the Ministry of Manpower, I Nyoman Darmanta, added that the Ministry of Manpower is trying to build networks or bridges so that independent labor program actors can have access to capital. It can be through banks, non-banking institutions, or industry as their observers.
For information, as of November 3, 2022, PNM has disbursed financing of IDR 156.8 trillion to 13 million PNM Mekaar customers. Currently, PNM has 4,197 service offices throughout Indonesia serving MSMEs in 34 provinces, 513 regencies/cities, and 5,640 districts.