PNM
PNM Peduli Provides Support to Cianjur Earthquake Victims
Monday, 21 November 2022
PNM Peduli is there to help provide basic food packages. #InfoTempo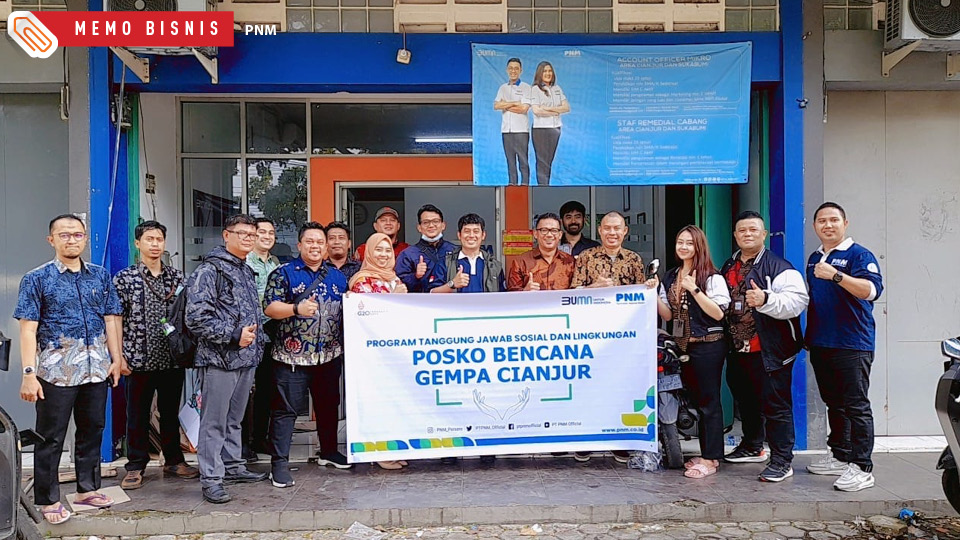 PT Permodalan Nasional Madani's programs, provides donations to earthquake victims around Cianjur and Sukabumi, West Java.. tempo : 168582729555_
PNM Peduli, which is one of PT Permodalan Nasional Madani's programs, provides donations to earthquake victims around Cianjur and Sukabumi, West Java. An earthquake measuring 5.6 magnitude occurred on Monday 21 November 2022 and resulted in casualties and collapsed buildings.
Representatives of the PNM head office together with the PNM Sukabumi Branch were quick to respond in providing logistical support packages in the hope of easing the burden on the affected victims. "Hopefully the affected victims will be given fortitude and sincerity in dealing with this disaster," said the Head of the PNM Sukabumi, Cianjur Branch, M. Resta Apriansyah, Tuesday 22 November 2022.
PNM Peduli, he said, was here to help provide basic food packages to ease the burden on the earthquake victims in Cianjur. "Hopefully PNM Peduli can inspire people to continue to help others, care about safety, and remain alert to follow-up disasters that may occur anytime and anywhere," he said.
PNM has disbursed financing of IDR 159 trillion to 13.3 million PNM Mekaar customers as of November 22, 2022. Currently PNM has 4213 service offices throughout Indonesia serving MSMEs in 34 provinces, 422 regencies/cities and 6158 districts.