I Asked the National Police Chief for Protection
Monday, February 6, 2023
Windu Aji is said to be the businessman behind illegal mining in the Mandiodo Block, Southeast Sulawesi. How does he explain this?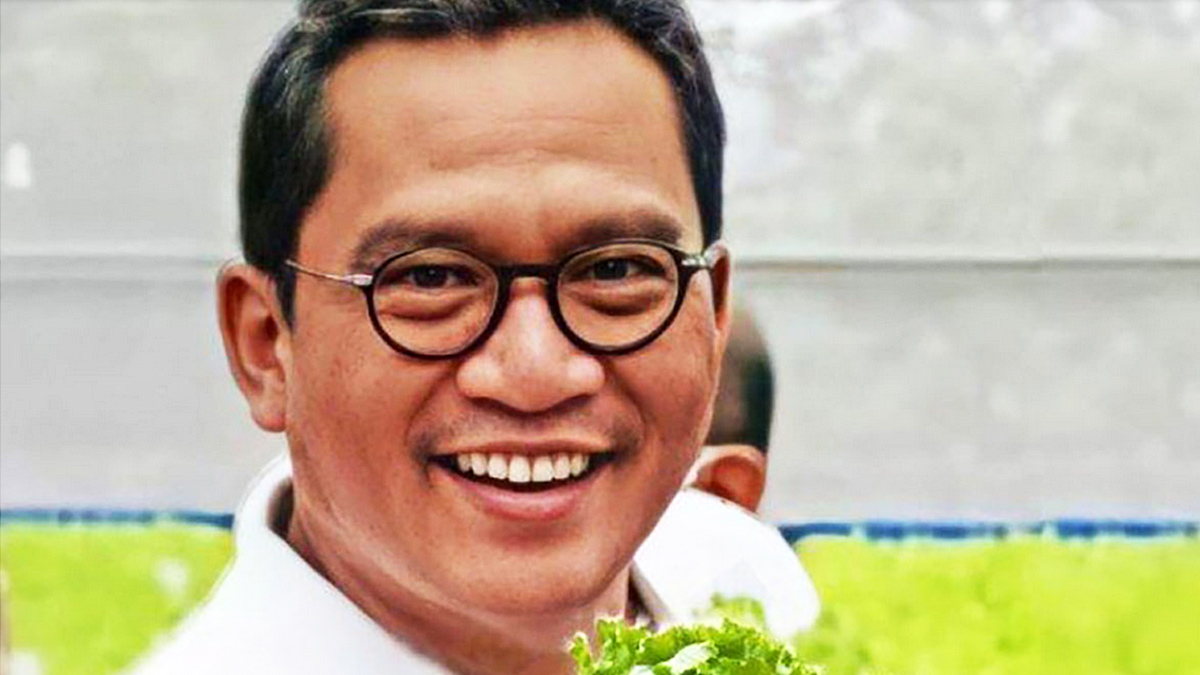 Windu Aji Sutanto Personal Doc. . tempo : 170121453037.
HE is said to be behind the illegal nickel mining in the Mandiodo Block, Southeast Sulawesi. Windu Aji Sutanto, 47 years old, is a businessman from Brebes, Central Java. He led the Joko Widodo volunteers campaign team during the 2019 presidential election. The majority shareholder of Lawu Agung Mining has become the nickel mining contractor in the concession area of Aneka Tambang or Antam for 2022-2025. Lawu Agung delegates the mandate to dozens of other companies that immediately began mining even though Antam has not obtained the forest area utilization permit (IPPKH) (see the article).
Windu Aji's company is having a dispute with Karya Murni Sejati (KMS) 27 owned by the brother-in-law of National Democrat (NasDem) Party politician Akbar Faizal, whom Antam defeated in the competition for the Mandiodo Block concession. Windu offered to make KMS a contractor, but Antam refused it. According to Akbar, Windu Aji often mentions the name of Indonesian National Police Chief Gen. Listyo Sigit Prabowo as the figure behind his company.
Is it true what Akbar Faizal said?
I never said that Lawu is owned by the National Police chief. I only asked the National Police chief for protection because we wanted to invest. Our investment is huge and has not returned until now.
But is it true that you met Akbar Faizal to talk about nickel?
I wanted to talk in good faith. The country is in need of money. So, why don't we all become contractors for Antam. It is Antam that has the rights to sell nickel. He asked about the price. I answered that it is negotiable between US$17 to US$18 per ton. Akbar asked, why so low.
What does he want?
To go ahead on his own. At the time I said, if you wanted to be on your own, I could help you to become the main contractor for Antam. Being the main contractor for Antam is difficult. There are plenty of requirements. When he could not join Antam, he got angry with me. He thought I was blocking him.
What about the story of you taking over KMS' concession area?
I did not seize KMS 27's area. I am only a laborer for Antam. A worker. When the work bears results, I get paid. We are joined in the Mandiodo-Tapuemea-Tapunggaya and Antam joint operation with a contract for 2022 to 2025. There are a total of more than 7 million tons of nickel that we have to produce.
We discovered illegal mining in the forest area. Has Antam already obtained the IPPKH?
Antam is a company that cannot do business. It positions itself as a king. At the time, somebody from Antam asked me for help so that the environment and forestry ministry would issue the IPPKH. I said, if Antam needed it, write an official letter to Lawu. But, until now, there has been no such letter. That is why I do not help to take care of the IPPKH.