Keeping the Literary Spirit Alive
Literature communities in a number of cities continue their activities online during the Covid-19 pandemic. They expand their memberships as physical gatherings and discussions are limited.
Edition : Monday, January 10, 2022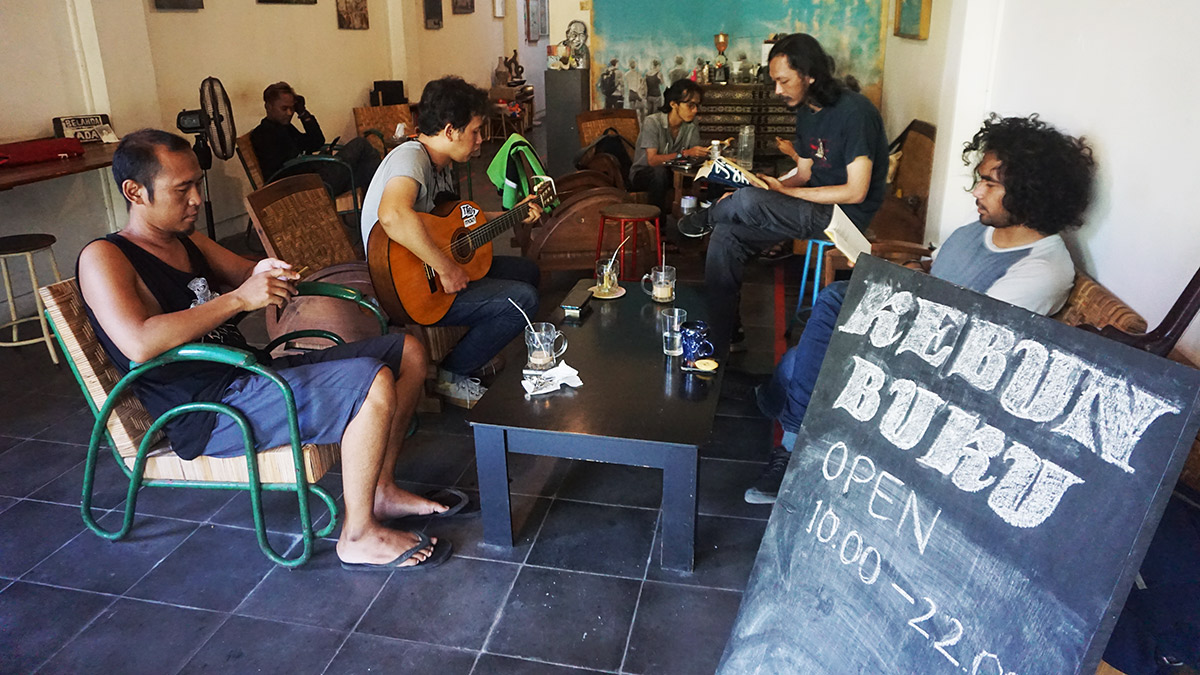 EIGHT youths gather in a cafe selling imported books in Yogyakarta on Wednesday afternoon, January 5. Some are reading in corners, while others are playing guitars. Some are brewing coffee. The cafe, which looks more like an art gallery, is lined with bookshelves as in a library, and is the gathering place for the Klub Buku Yogyakarta (Yogyakarta Book Club).
This community with 187 members is borrowing space from Kebun Buku Art Books Coffee, a b
...
WyIyMDIyLTAxLTE3IDA1OjAxOjM1Il0
Subscribe to read this entire article.
Start From
Rp. 36.000*/Month
✔
Unlimited access on Tempo website and mobile
✔
Tempo Media App on Android and iPhone
✔
Podcasts, video documentaries and newsletters
✔
Archives of all news from Tempo Magazine since 1971 and Koran Tempo since the first edition in 2001
book
Yogyakarta