The Separate Ways
Monday, 10 January 2022
Yahya Cholil Staquf decides to stop favoring the PKB. It could hurt the party's vote outcome.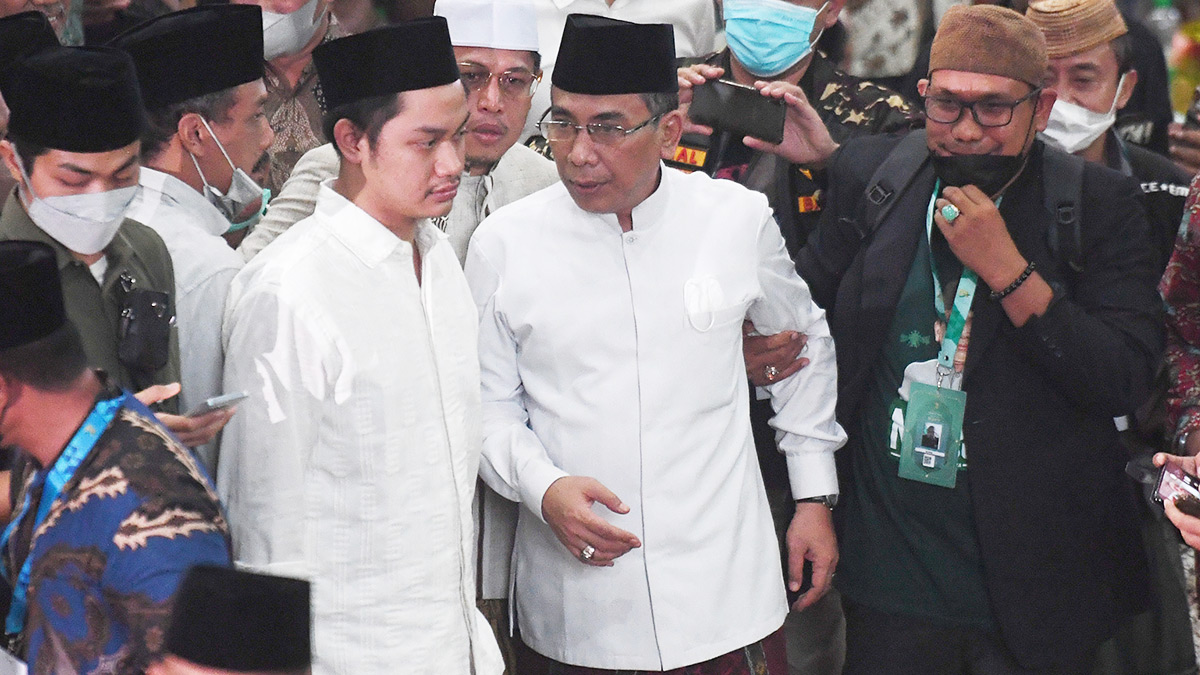 The elected Nahdlatul Ulama (NU) General Chairman for the 2021-2026 period, Yahya Cholil Staquf (center), in the 34th NU Congress at the University of Lampung, Lampung, December 24. ANTARA FOTO/Hafidz Mubarak A . tempo : 166956671339
IN his empty office, devoid of electronics and wall decorations, Nahdlatul Ulama Central Board (PBNU) General Chairman Yahya Cholil Staquf repeatedly underlined the political line of the organization. He affirmed that he would distance the Nadlatul Ulama (NU) from practical politics, including by no longer giving privilege to the organization's child, the National Awakening Party (PKB).

"Distancing NU from practical p...
Kuota Artikel Gratis Anda Sudah Habis
Silahkan berlangganan untuk menikmati akses penuh artikel eksklusif Tempo sejak tahun 1971
PAKET TERPOPULER
12 BULAN
696.000
Rp 594.000
*Anda hemat -Rp 102.000
*Update hingga 52 edisi Majalah Tempo
1 BULAN
Rp 54.945
*GRATIS untuk bulan pertama menggunakan Kartu Kredit