The Eldest Son's Betrayal
Monday, 12 September 2022
Suharso Monoarfa was suddenly removed from his position as chairman of the PPP. Those close to him maneuvered quickly when he was abroad. It is said that Suharso did not receive backing from the Palace.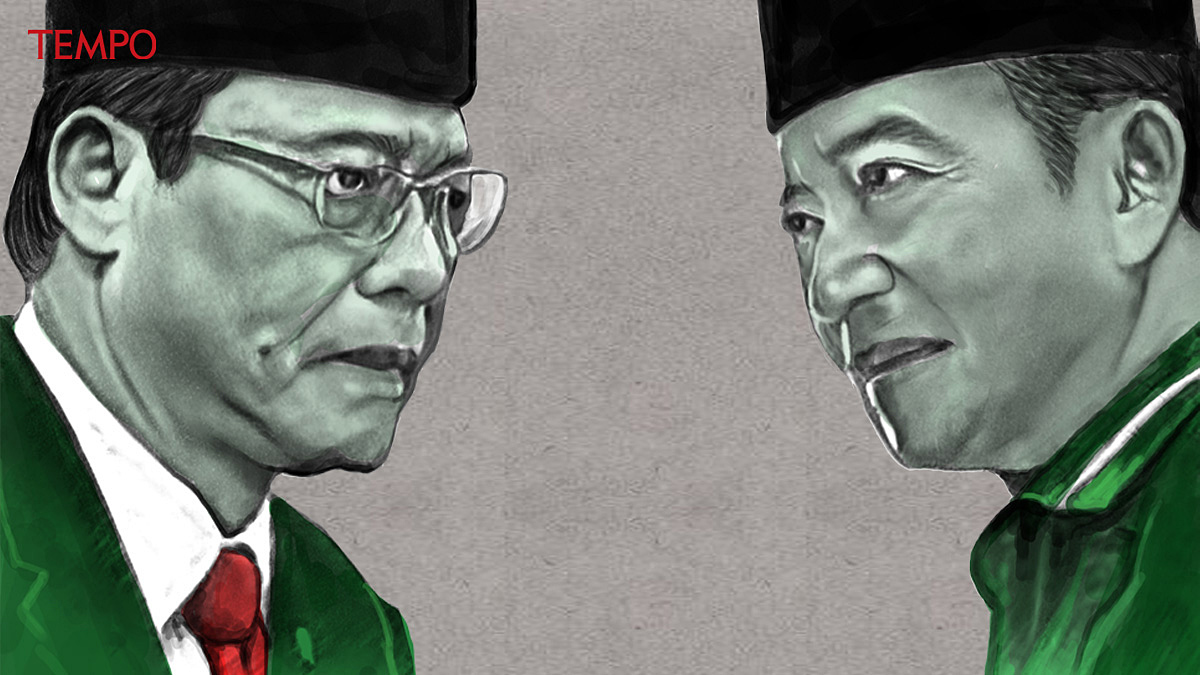 Muhammad Mardiono (left) and Suharso Monoarfa. Illustration by Tempo/Imam Yuni. tempo : 167036872482
NEWS from Jakarta shocked Suharso Monoarfa while he was in Paris on Sunday, September 4. As he waited for his plane to take off to Indonesia, he was informed about his dismissal as chairman of the United Development Party (PPP). "I had a bad feeling," Suharso told Tempo in the Senopati area, South Jakarta on Friday, September 9.
The news bearer, PPP Deputy Chair Amir Uskara, told him that the decision to remove Suharso was agreed upo
...
Kuota Artikel Gratis Anda Sudah Habis
Silahkan berlangganan untuk menikmati akses penuh artikel eksklusif Tempo sejak tahun 1971
PAKET TERPOPULER
12 BULAN
696.000
Rp 594.000
*Anda hemat -Rp 102.000
*Update hingga 52 edisi Majalah Tempo
1 BULAN
Rp 54.945
*GRATIS untuk bulan pertama menggunakan Kartu Kredit