Considering Nuclear Power
Monday, 1 February 2021
Private US power producers are interested in setting up a nuclear power plant with thorium as fuel. Shaped as a boat, this fourth-generation reactor is a molten salt reactor.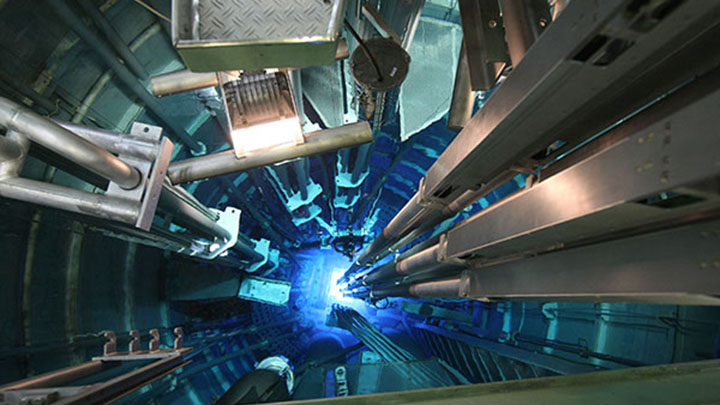 Nuclear Reactor in Serpong. Antara/Reno Esnir. tempo : 167014373156
BOB S. Effendi enthusiastically showed the scale model of the thorium molten salt reactor 500, or the TMSR500, lying on his office desk on the 20th floor of the World Trade Center 3 building in Jalan Jenderal Sudirman, Jakarta. As the chief representative of ThorCon International Pte Ltd, which aims to set up Indonesia's first nuclear power station (PLTN), he is aptly versed in the details of the nuclear reactor designed by this private Uni
...
Kuota Artikel Gratis Anda Sudah Habis
Silahkan berlangganan untuk menikmati akses penuh artikel eksklusif Tempo sejak tahun 1971
PAKET TERPOPULER
12 BULAN
696.000
Rp 594.000
*Anda hemat -Rp 102.000
*Update hingga 52 edisi Majalah Tempo
1 BULAN
Rp 54.945
*GRATIS untuk bulan pertama menggunakan Kartu Kredit