Astonishing
Maybe Marion does not view his relationship with the divine as a matter of belief in God. That relationship is more an acknowledgment of love–and love, even 'love in a simple way', is more astonishing than faith.
Edition : Monday, January 4, 2021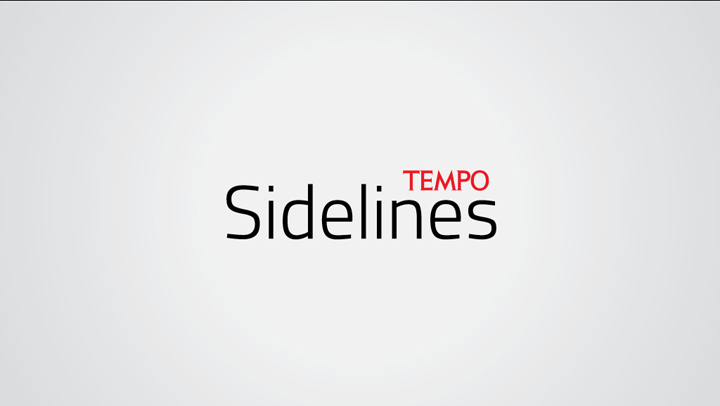 THERE was a painter who painted birds. She remembered from childhood a pair of larks that used to perch on an apple tree beside her house. She could hear their song among other chirping. There was nothing extraordinary. But this particular time, when she searched for the right color among all the oil paints she had to paint the bird's feathers, suddenly it was as though she was seeing for the very first time the strange brown streaks among the white: close, fine, between ordered and unpredictable.
"Astonishing," she said to herself
And she wanted to represent that 'astonishing' on her canvas.
This did not mean she wanted to copy and reproduce on her canvas the shape and colors of the forms she saw. How was it possible to copy and reproduce 'the astonishing' with oil paint on a canvas?
W251bGwsIjIwMjEtMDUtMTMgMjA6Mjk6NTMiXQ
The 'astonishing' is not formulated: it is revelation or enchantment that comes intensely from the senses, swiftly and unintercepted. It blinds us. We cannot see it fully. At such moments we meet what Jean-Luc Marion called 'saturated phenomena', phénomènes saturées.
Our painter, because she is sensitive, is open to saturated phenomena. Appearing as they do, and outside of any planning, perhaps they are 'inspiration'. In Marion's analogy, the canvas, paint and the painter are together like a prism. Prisms receive white light and absorb it, stop it, until it is not visible, and then tease it apart into a spectrum of color, making it visible.
This is a moment of 'donation' or 'givenness', Marion says. In Javanese spirituality, we have the word 'pinaringan' which has a similar religious connotation.
Marion is a French Catholic philosopher who fuses phenomenology with theology, and these days is therefore controversial. Last October Pope Francis awarded him the Ratzinger Prize for his contribution to theology. But other philosophers criticize him because he goes beyond the claims of phenomenology. They think that Marion introduces something that only those of faith, like Marion himself, believe.
But maybe Marion does not view his relationship with the divine as a matter of belief in God. That relationship is more an acknowledgment of love–and love, even 'love in a simple way', is more astonishing than faith. With and in love, even the banal receives the touch of the eternal and infinite: a lark feather, a dirty shoe in a van Gogh painting, the sound of rims of glasses being stroked in music by Tony Prabowo. And that allows us to see the diversity of the world as unshaped by limits.
"People speak about everything that grows, whether cultivated or wild, as though they know them better than those plants themselves know the cold and sun, or the warmth of the earth. But animals do not memorize trees through their names, nor does a hen or pair of birds know its chick or young by names. They know without limits."
I found this paragraph in Ayu Utami's novel, Saman, which to me speaks poetically and poignantly about saturated phenomena–which is not only from the religious experience of a Catholic. For in the experience of Ibn Arabi, the famous Sufi from Spain, "Nothing walks in the cosmos without walking as a messenger with a message." He goes on to say, in his al-Futūḥāt al-Makkiyya, "even worms in their movement are rushing with a message to those who can understand it…"
If we open ourselves, the 'astonishing' brings unceasing mysteries, escaping analysis. And within them, the seen and the unseen fuse.
I think that the German philosopher Heidegger, Marion's predecessor, was not far from experience like that. I imagine him in the Black Forest in Freiburg. Outside his house, digging in the garden, he is struck for a moment seeing the elm tree leaves touched by the sun. This is something he sees every morning–it is an ordinary phenomenon–but at that very moment he is astonished. It is a moment of 'saturation'.
He is awestruck–and it seems that Heidegger's philosophy, particularly its later development in the mid 20th century–springs from awe. To him, life is always Das Geviert, the fourfold, where earth, sky, gods and mortals gather, and the whole world where signs of the divine are implicit.
Take the earthenware jug, Heidegger says. Someone made it out of clay. But there is also something not from earth: the void within–something invisible. There, water finds place, and it is this water that perfects the vessel to save us from thirst. When water is poured, the vessel (in other words: clay, the handiwork, the freshness from the empty space) gives. Heidegger called this das Geschenk des Gusses (the gift of the outpouring). At that moment earth and sky are together with the finite and the 'divine'. In an earthenware vessel.
That giving is invaluable. On Christmas Day or not, at a time when death and anxiety is prevalent, it seems to make the world reborn once more.